December 29, 2021 11.29 am
Driver hospitalised after Jaguar ploughs into five cars and trolley park in Lincoln
Police have issued a statement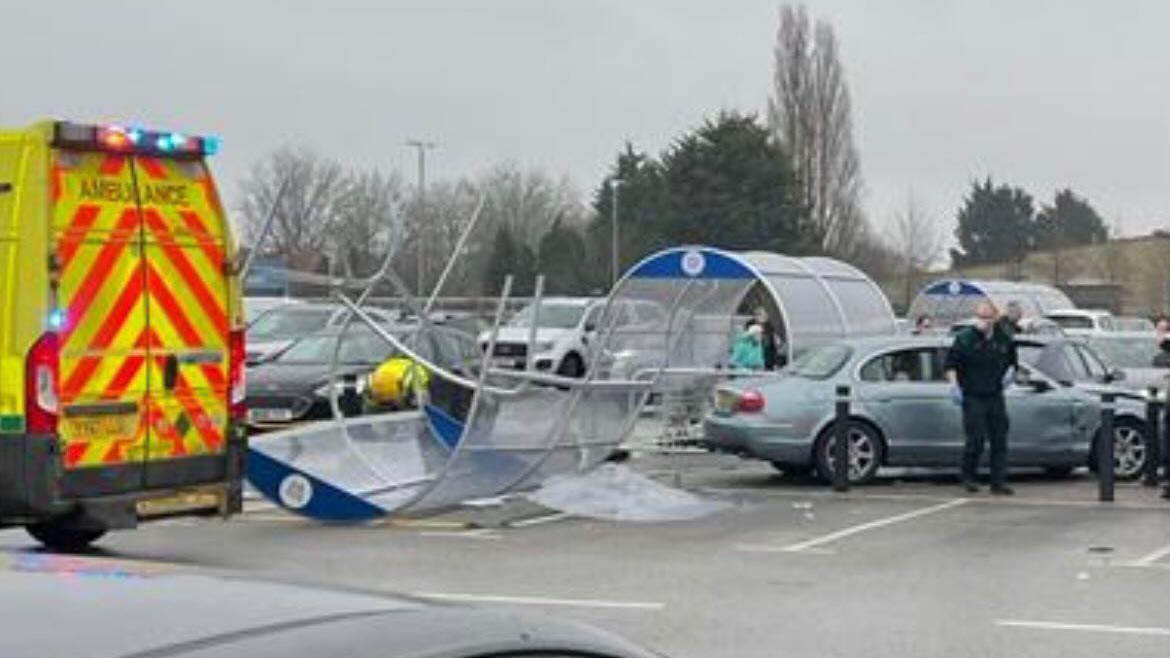 Police have released a statement after a Jaguar collided with five cars and a shopping trolley park in the Tesco car park on Wragby Road.
The incident on December 27 happened at around 2.05pm, and police have now confirmed that the driver of the Jaguar S type was taken to hospital.
Crowds of shoppers watched in shock as the Jaguar veered off the road and into the parked cars. Vehicles were severely damaged, and the trolley park canopy was upturned.
Thankfully the other vehicles were unattended and no one else was injured in the collision.
Lincolnshire Fire and Rescue were also called to the scene to help.
Lincolnshire Police said in a statement: "Incident 188 of 27 December was reported just after 2.05pm and refers to an RTC at the Tesco car park on Wragby Road, Lincoln.
"A blue Jaguar S type had collided with 5 vehicles and a shopping trolley park. The driver of the Jaguar was taken to hospital. The other vehicles were parked and unattended."