December 7, 2021 10.41 am
Grimsby woman with homeware business finds OnlyFans fame
Vikki has thousands of followers on social media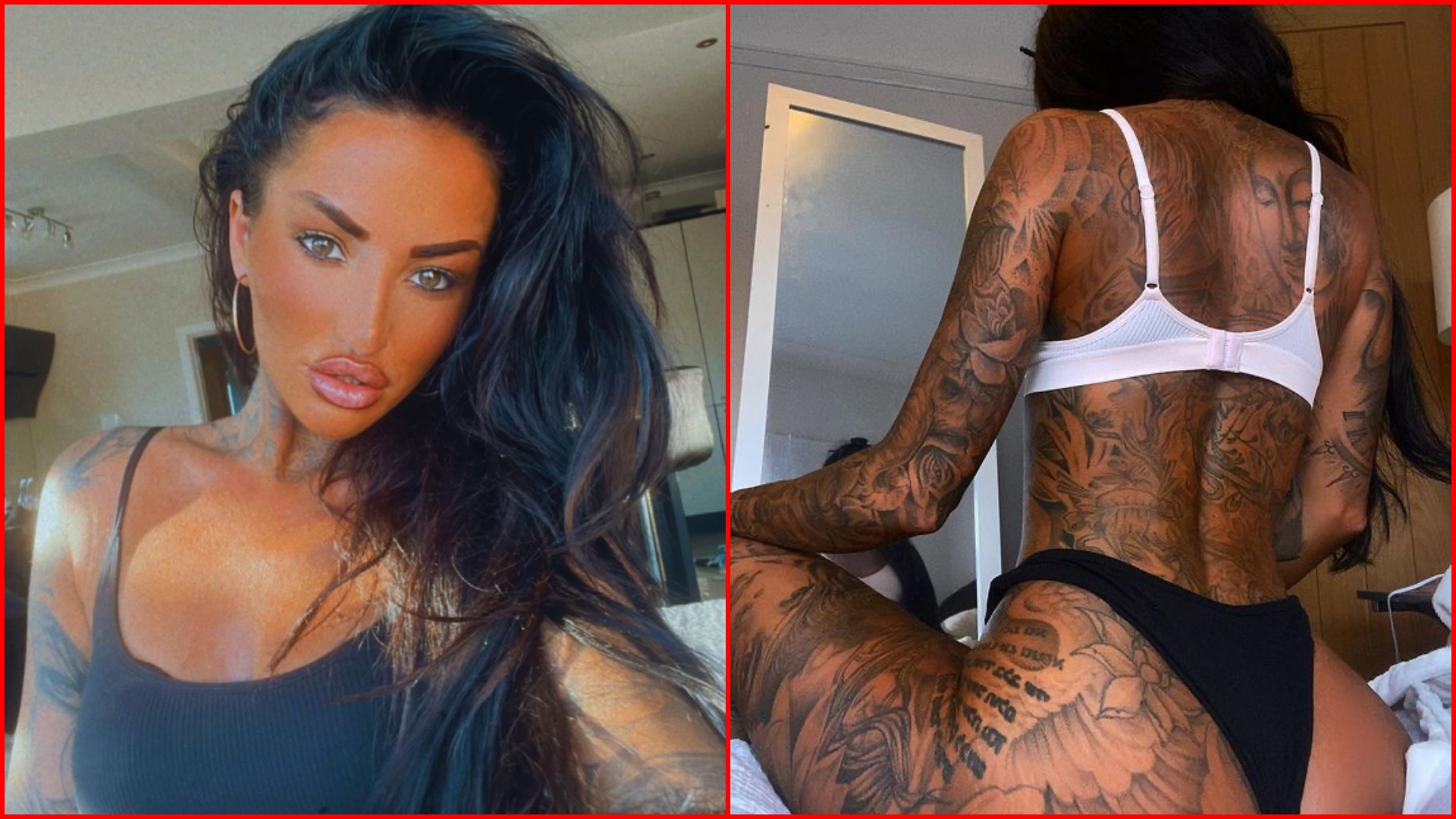 A Grimsby woman with her own interior design and homeware company is also making a name for herself as an Instagram influencer and OnlyFans model with thousands of followers and subscribers.
Vikki Blendell, who studied at Tollbar Academy in Grimsby, used to work at The Range around 10 years ago, but now lives a more luxurious life including driving a Range Rover and holidays in Ibiza – follow her on Instagram here.
Her head-to-toe body art and racy photographs have invited growing attention online
The 29-year-old, who turns 30 next week, has lived in Ibiza in Spain and in Australia, as well as in her home town of Grimsby.
She has her own business called So Kelvin, which sells and promotes canvas prints, decorative candles, and a range of homeware items.
Vikki also has a large following on her OnlyFans account where she claims "you won't see this content anywhere else" as she prepares to show off her tattooed body to her fans.
https://www.instagram.com/p/CVvmtv4shyy/
https://www.instagram.com/p/CVFaPq0M4Fd/
https://www.instagram.com/p/CTzdLmRsC2Q/
Vikki joins a growing trend of men and women seeking financial freedom and fame through the OnlyFans website.
The site, which has seen some users become millionaires with their provocative 'adult entertainment', has also recently become host to museums wishing to share nudes online.
https://www.instagram.com/p/CW1PSM2saSW/
It's not always a straight path to fame and glory though, with critics questioning links to sex work and pornography.
The site also cost one actress her job recently. Sarah Jayne Dunn was dropped from Hollyoaks after she created an account and refused to back down in her quest to use the platform as she wished.
Many who achieve 'influencer' status also have to contend with hurtful comments and judgements from many in the online community; something Vikki responds to with a positive attitude.
https://twitter.com/Vblendell/status/1433482171591835655