December 18, 2021 8.32 am
In pictures: Not such a 'Mad Friday' in Lincoln
'Mad Friday' no more… it's just Friday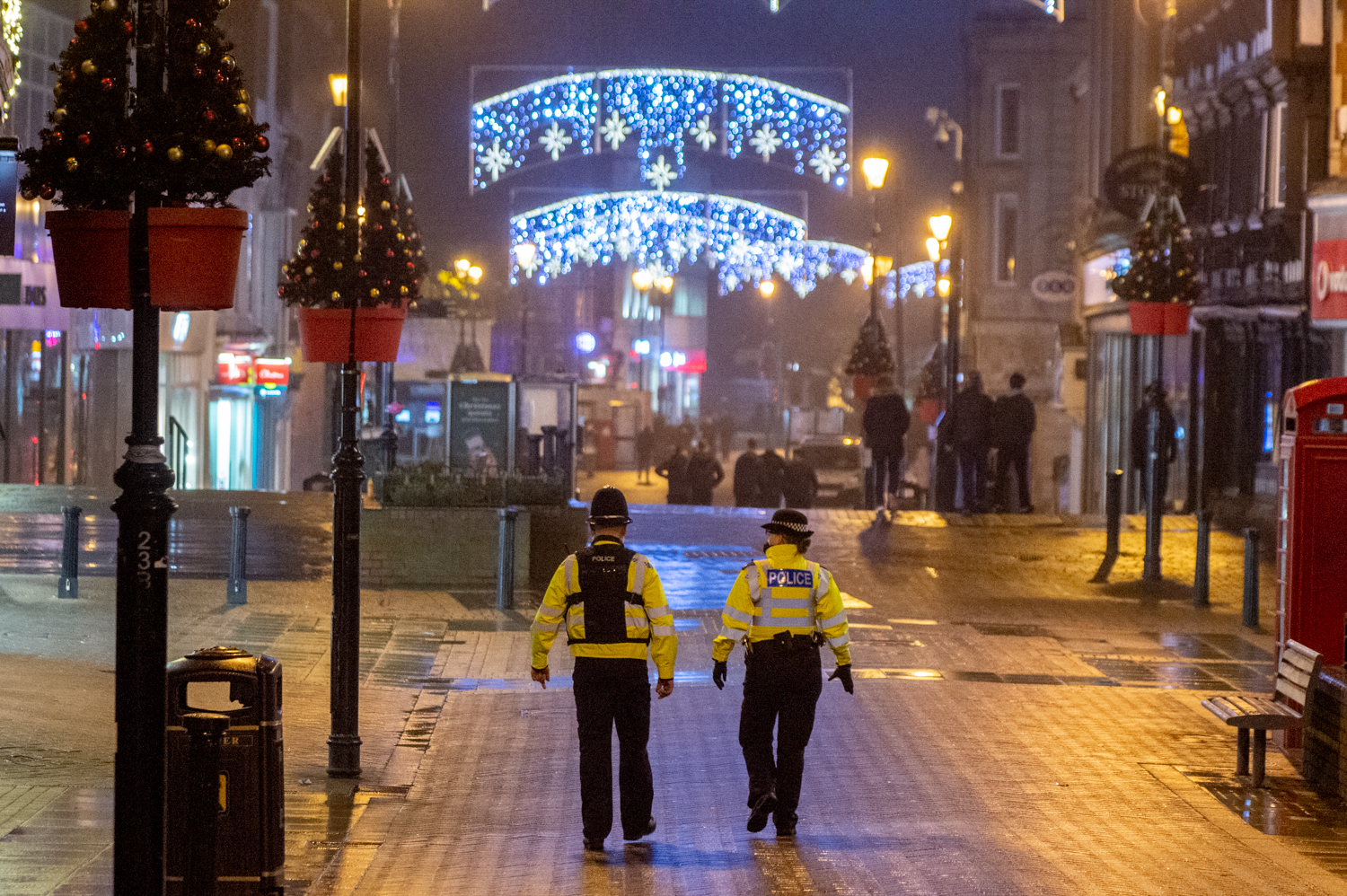 It's beginning to look a… bit like Christmas. Mad Friday was not quite as mad as usual in Lincoln.
The city centre streets, traditionally packed with festive merriment as the last weekend before Christmas begins, looked more like a low-key Friday night.
Usually crowded streets had been noticeably thinned out amid fears of the Omicron variant of coronavirus on Friday, December 17.
Some Christmas parties and groups of revellers remained, determined to enjoy a festive drink – their custom appreciated by hospitality businesses hit once again by waves of cancellations.
One section of the High Street, north of the Stonebow, was a little livelier. Happy party-goers smiled for the camera in glittering outfits, and our photographer was treated to a greeting from Santa himself.
Lincolnshire Police officers also patrolled the city centre as merriment threatened to swell into indecency.