December 15, 2021 7.00 am
Lincoln Canoe Club create anti-plastic pollution artwork using items dumped in river
Getting creative to spread an important message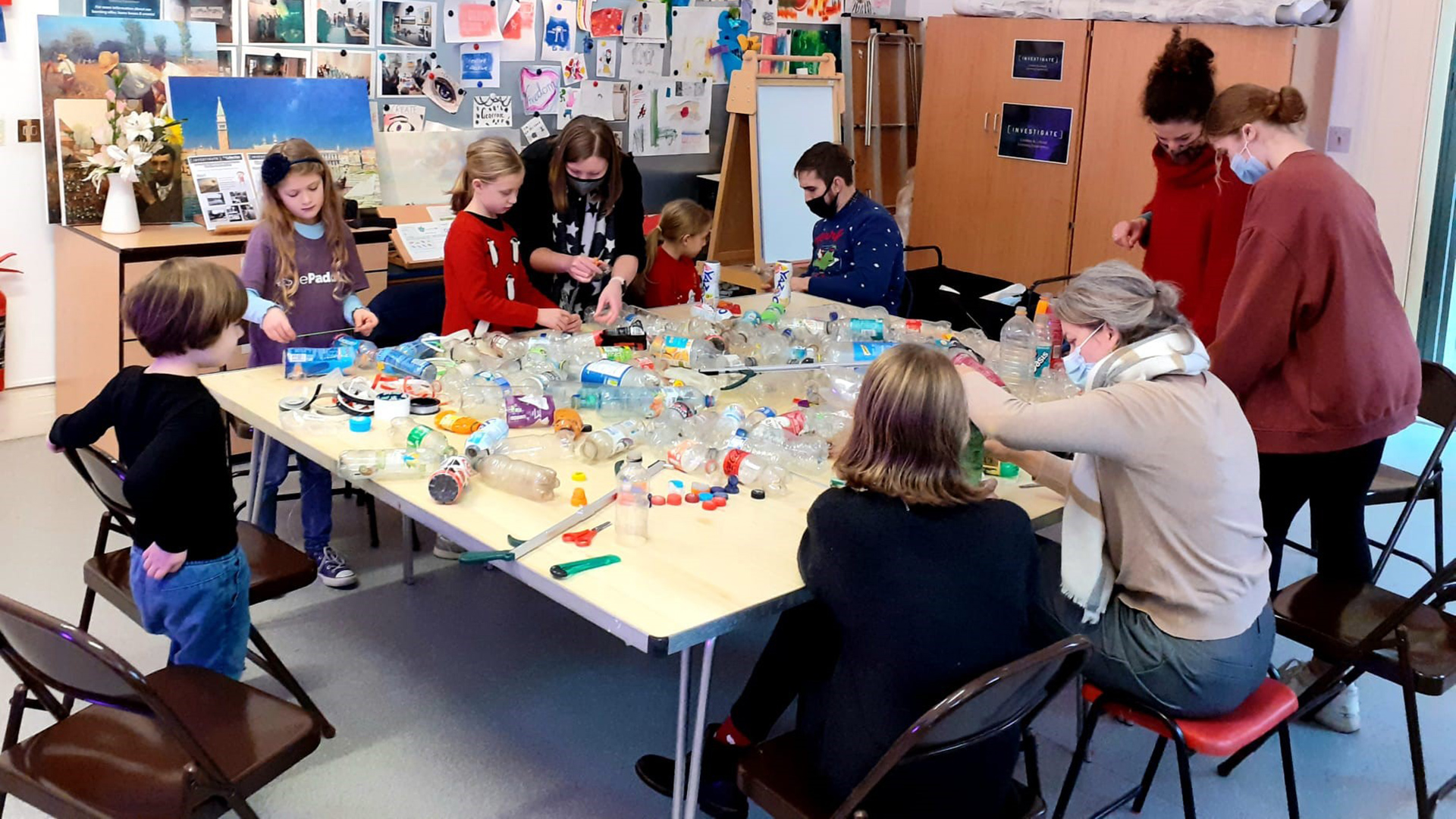 Lincoln Canoe Club members have turned their mission to remove plastic pollution from local waters into an art project thanks to support from The Collection Museum.
Over the last year, members of the club have supported the Surfers Against Sewage Million Mile Clean campaign, which encourages 100,000 people across the country to clean up their beaches and rivers for the good of the environment.
Through spring and autumn, Lincoln Canoe Club joined together to remove plastic pollution from local waters, and across the two events they removed 24 sacks of junk.
The junk collected included plastic bottles, cans, glass bottles, food packaging and even some unusual finds, such as a kids scooter, tea cup, Christmas baubles and an inflatable flamingo.
Club members decided they wanted to leave a lasting legacy of their work and create an art project that highlights the issue of plastic pollution in rivers.
Inspired by Mandy Barker's current exhibition 'Our Plastic Ocean', held at the Collection Museum in Lincoln from October 23 to December 19 this year, the club contacted The Collection and were offered the chance to work on something.
With the help of artist Nadya Monfronoli, creator of the 'Plastic Fantastic' art installation at Doddington Hall, Lincoln Canoe Club designed sculptures to be photographed for use in the studio set up in the Clore at the Usher Gallery.
The photographs of these sculptures, created during a workshop on December 11, will also be displayed at the club to remember their work and keep spreading the message.
Chantelle Grundy, Clear Access Clear Waters Champion at Lincoln Canoe Club, said: "Club members have literally removed hundreds of single use bottles from our waters and have been keen to highlight the issue of plastic pollution to a wider audience.
"Lincoln Canoe Club is absolutely delighted to be supported by The Collection and local Artist Nadya Monfrinoli to work with our junior members to create and photograph bespoke art installations to highlight the issue."
Artist Nadya Monfronoli added: "It has been wonderful to see families working together to create some truly beautiful imagery from all of this waste material.
"The artworks will raise awareness of the problem of plastic pollution and the hard work that the Lincoln Canoe Club puts in to keeping the waterways clean for all of us."
Jenny Gleadell, from The Collection and Usher Gallery, said: "This has been a fantastic opportunity to work with Lincoln Canoe Club in response to Mandy Barker's 'Our Plastic Ocean'.
"We are really keen to support local, relevant and creative responses to this amazing exhibition."