December 7, 2021 10.53 am
Viral TikTok trainspotter pays a visit to Lincoln on Christmas Market weekend
He has almost 2 million TikTok followers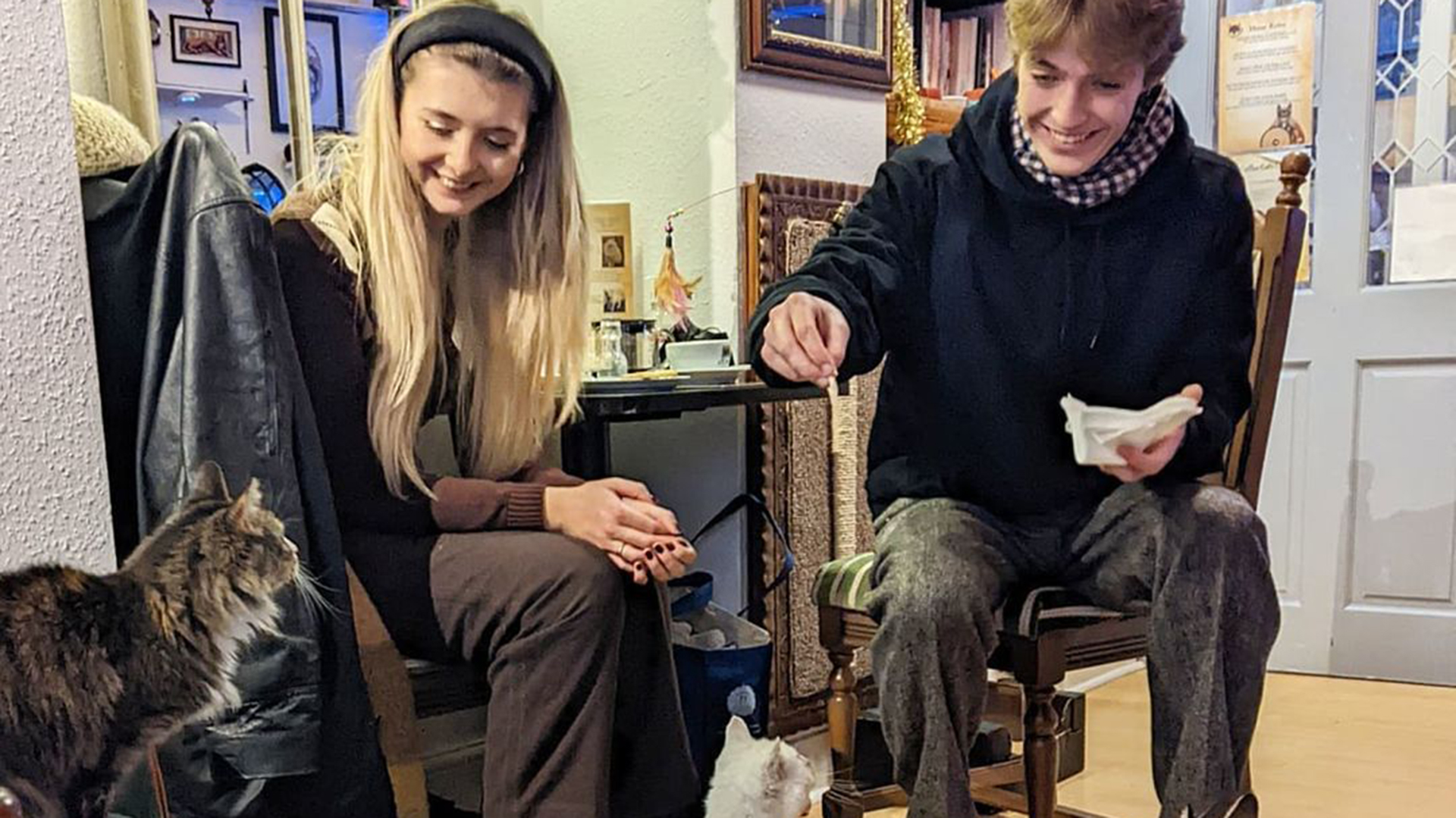 A young TikTok star who became a viral hit online after posting wholesome videos of his trainspotting hobby came to Lincoln over the weekend on a special steam train, and even had time for some coffee with cats in the city!
Francis Bourgeois is a viral TikTok sensation, amassing nearly 30 million likes on his trainspotting videos and becoming somewhat of a social media national treasure.
The 21-year-old University of Nottingham student has become so successful with his videos, filming his reactions to trains going by and broadcasting his love of locomotives, that he recently quit his job to pursue trainspotting full time.
His most recent venture saw him arrive in Lincoln for the Christmas Market last weekend, aboard the special Black 5 steam locomotive No. 44871.
The train began at London King's Cross, where Francis excitedly declared on an Instagram story that he was heading to Lincoln, before arriving in the city on Saturday afternoon.
He rode the steam locomotive into Lincoln before making an appearance at Coffee Cats on The Strait, presumably on his way to or from the Lincoln Christmas Market, which saw over 275,000 people attend between December 2 and 5.
We hope that Francis enjoyed his time in Lincoln, and the next time he is here we would love to show him around some of the other wonderful sights of our city!