January 11, 2022 11.46 am
Asymptomatic people testing positive for COVID-19 will no longer need PCR confirmation
Analysis finds that lateral flows are 99.97% accurate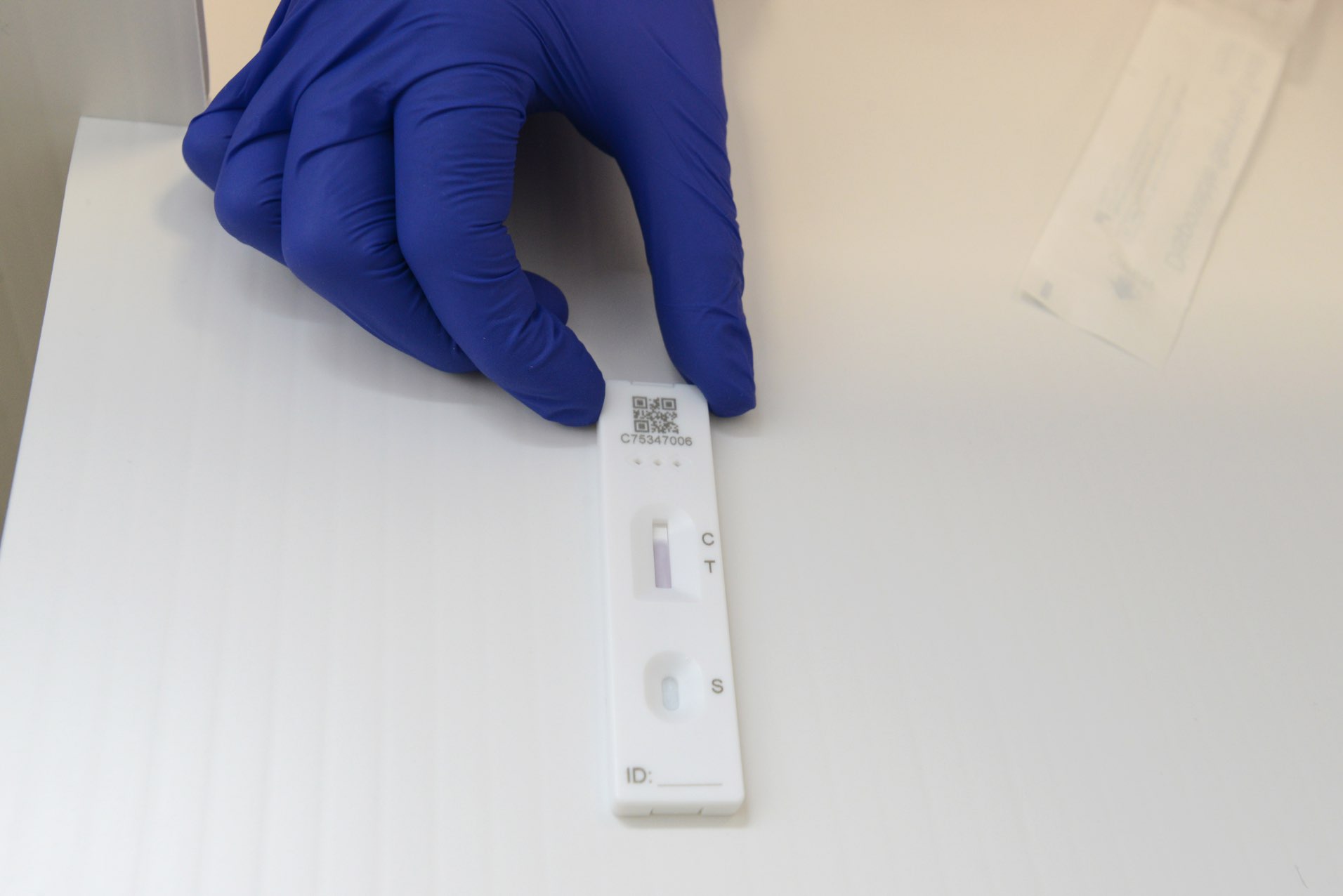 A PCR test is no longer required for people without COVID-19 symptoms that get a positive result via a lateral flow test from today, the UK Health Security Agency has confirmed.
Due to the surges in the Omicron variant, there was a national shortage of both lateral flow and PCR tests, with demand growing further through the Christmas and New Year period.
The changes have been brought in from Tuesday, January 11, with people who test positive on a lateral flow now required to self-isolate immediately, rather than seeking out a confirmatory PCR test.
The UK Health Security Agency says that lateral flow tests are to be taken by asymptomatic people, and anyone who develops a COVID-19 symptom should stay at home and book a PCR.
The rules have not changed around self-isolation after a positive PCR, even if they have had a recent negative lateral flow test result.
If you test positive for coronavirus, you are required to self-isolate for at least seven days, ensuring you test negative on consecutive days before you can end your isolation period.
The same regulation was brought in at the beginning of 2021, after a high prevalence of infection meant the likelihood of a positive lateral flow result being true was very high.
Analysis by NHS Test and Trace shows that lateral flow test kits have an estimated specificity of at least 99.97% when used in the community, meaning there are likely to be less than three false positives for every 10,000 lateral flow results.
In January 2021, confirmatory PCRs were temporarily paused as a result of this, and reintroduced in March 2021, though it is unclear if they will be brought back into regulation this time around.
It comes as the government sets about boosting the availability and capacity of tests in England, with 100,000 more PCR booking slots being made available per day since mid-December.
100,000 critical workers in England will be provided with free lateral flow test kits by the government to help keep essential services running, a provision that allows for daily testing for an initial five weeks.