February 22, 2022 8.30 am
Dogs and snakes die in devastating Lincolnshire caravan fire
A 61-year-old woman also died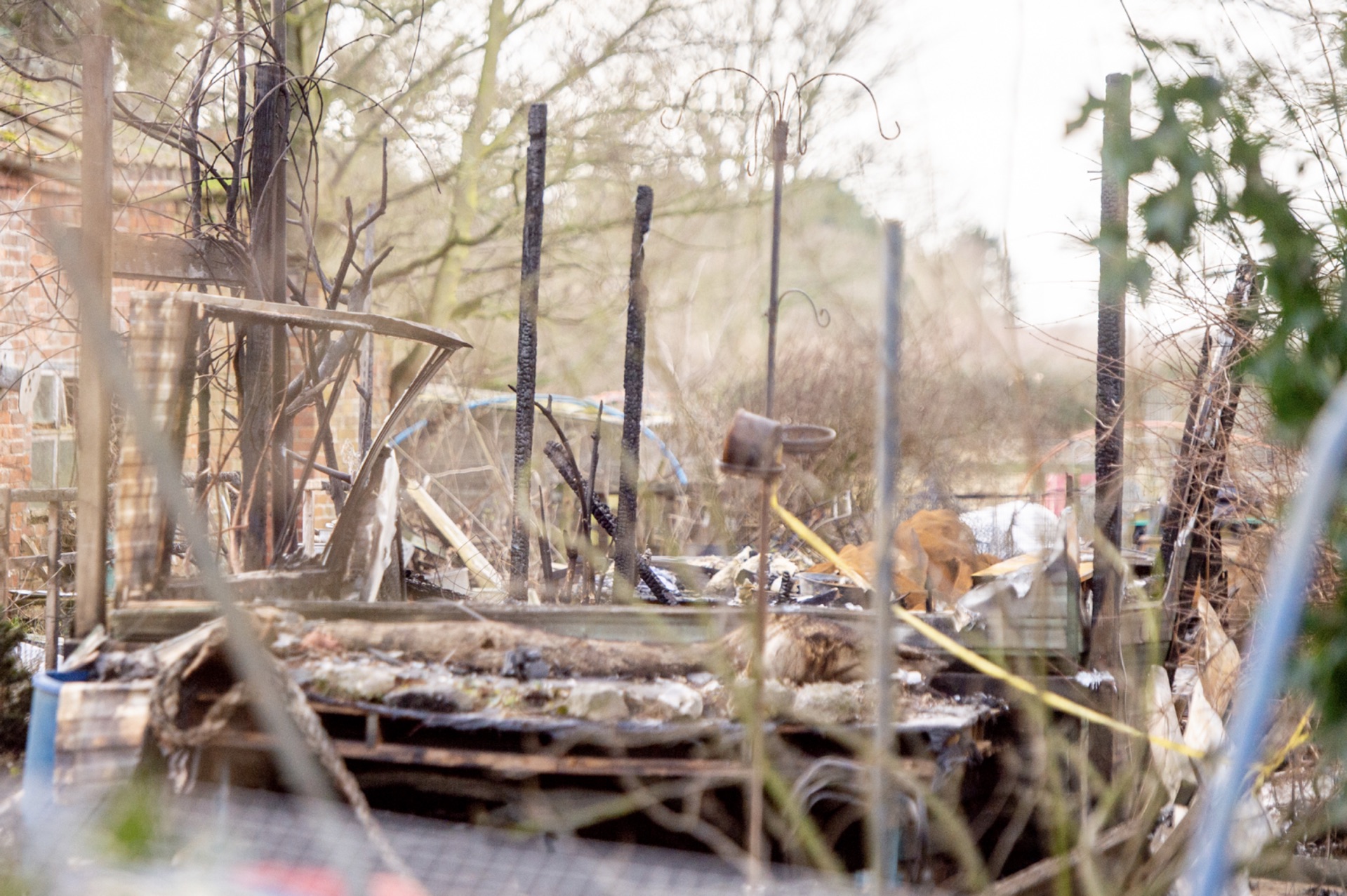 Around 10 dogs and a number of snakes died in a caravan fire in North Somercotes, which also tragically claimed the life of a 61-year-old woman.
Lincolnshire Police were called by colleagues at Lincolnshire Fire & Rescue to the fire at Poplar Farm on Donna Nook Road at 6.21pm on Saturday, February 19. Fire crews remained at the scene on Sunday and officers carried out fire investigations during daylight hours.
A man in his 60s was also in the caravan and was taken to hospital to be treated for injuries. A further man – neighbour Steve Vickers – who was not in the caravan suffered an injury to his leg trying to help.
Photos show the extent of the damage and flowers left at the scene of the fire, which was caused by a faulty flue on a log burner stove.
Police said on Monday, February 21 their initial investigations are now complete. The force said: "We are satisfied there are no suspicious circumstances surrounding this tragic incident. A file will be prepared and passed over to the coroner."
Lincolnshire Fire & Rescue said: "The outcome of the fire investigation was that this fire was caused by a faulty flue on a log burner stove in the caravan."