February 7, 2022 11.30 am
This story is over 21 months old
Giant moon exhibition now open at Lincoln Cathedral
It will run until February 27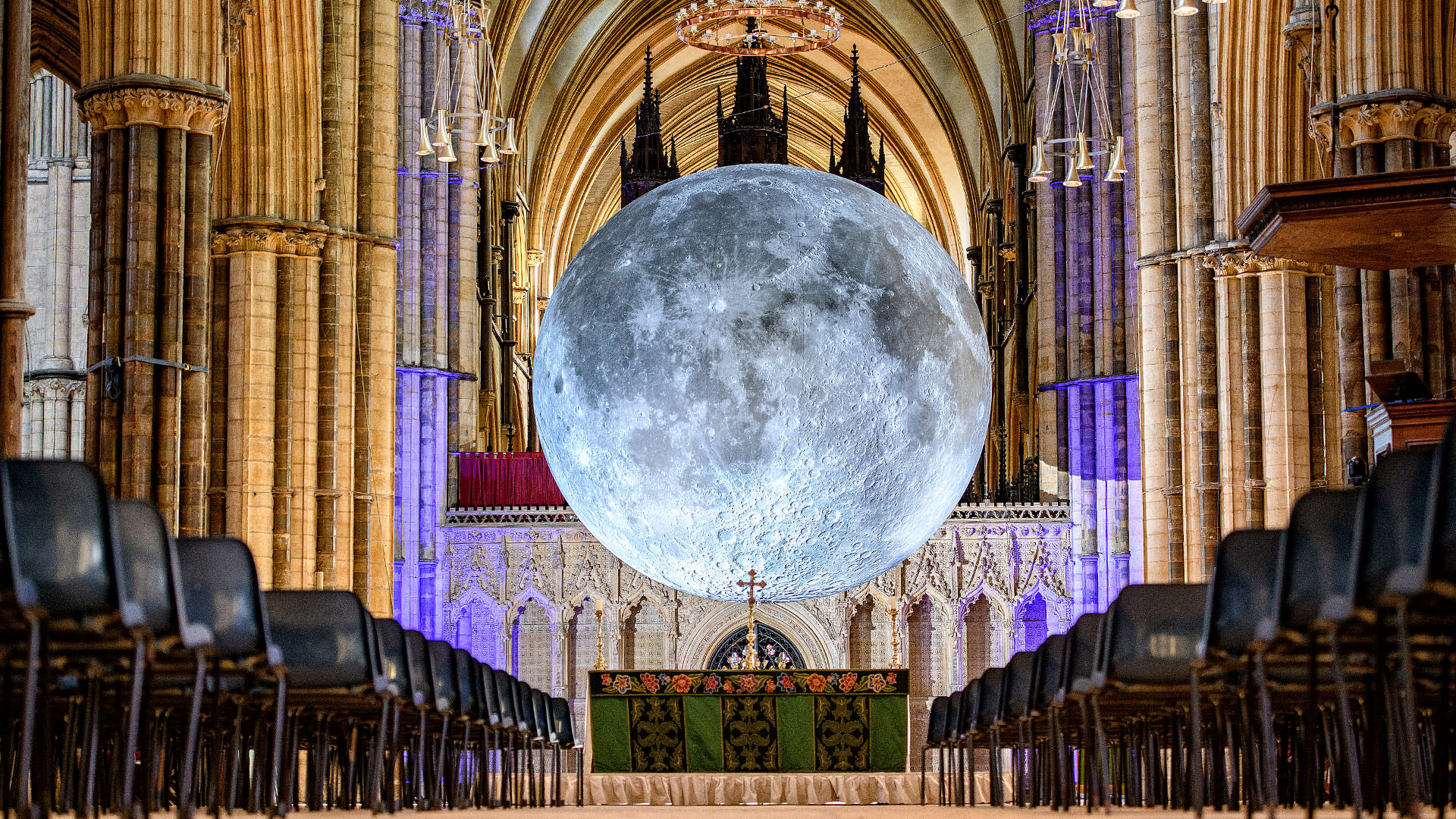 A giant moon is suspended beneath the central tower of Lincoln Cathedral for Luke Jerram's 'Museum of the Moon' exhibition, and The Lincolnite went for a sneak preview ahead of the exhibition opening on Monday morning (February 7).
The installation measures seven metres in diameter and features 120dpi detailed NASA imagery of the lunar surface. At an approximate scale of 1:500,000, each centimetre of the internally lit spherical sculpture represents 5km of the moon's surface.
The exhibition will run at Lincoln Cathedral between Monday, February 7 until Sunday, February 27 (10am-4pm Monday to Saturday, and 12pm-3pm on Sundays).
It will also be open 6.30pm-8.30pm on February 11, 15 and 21, with admission by donation on those days for people who wish to experience the moon at night.
General admission is priced at £9 for adults and £7.20 for concessions, while children can visit Lincoln Cathedral for free for the duration of the exhibition.
Throughout the three-week presentation, there are lots of events and activities to participate in, from musical recitals to chat shows, lectures, and special services.
The presentation ends with a 50-piece orchestral concert of lunar-inspired music on February 26 featuring songs from artists such as David Bowie, Jamiroquai and Elton John.
The flagship event will take place on Friday, February 18 when Lincoln Cathedral will host Helen Sharman CMG OBE, the first British person in space.
During half-term, families can follow a moon trail, make crafts to take home, and join in with Rhubarb Theatre's workshop, 'The Way Back Home,' a story of a boy who finds an aeroplane and has adventures to the moon.