Infrastructure work under way to prepare for Protector drones arrival at RAF Waddington
Part of a £94 million investment in infrastructure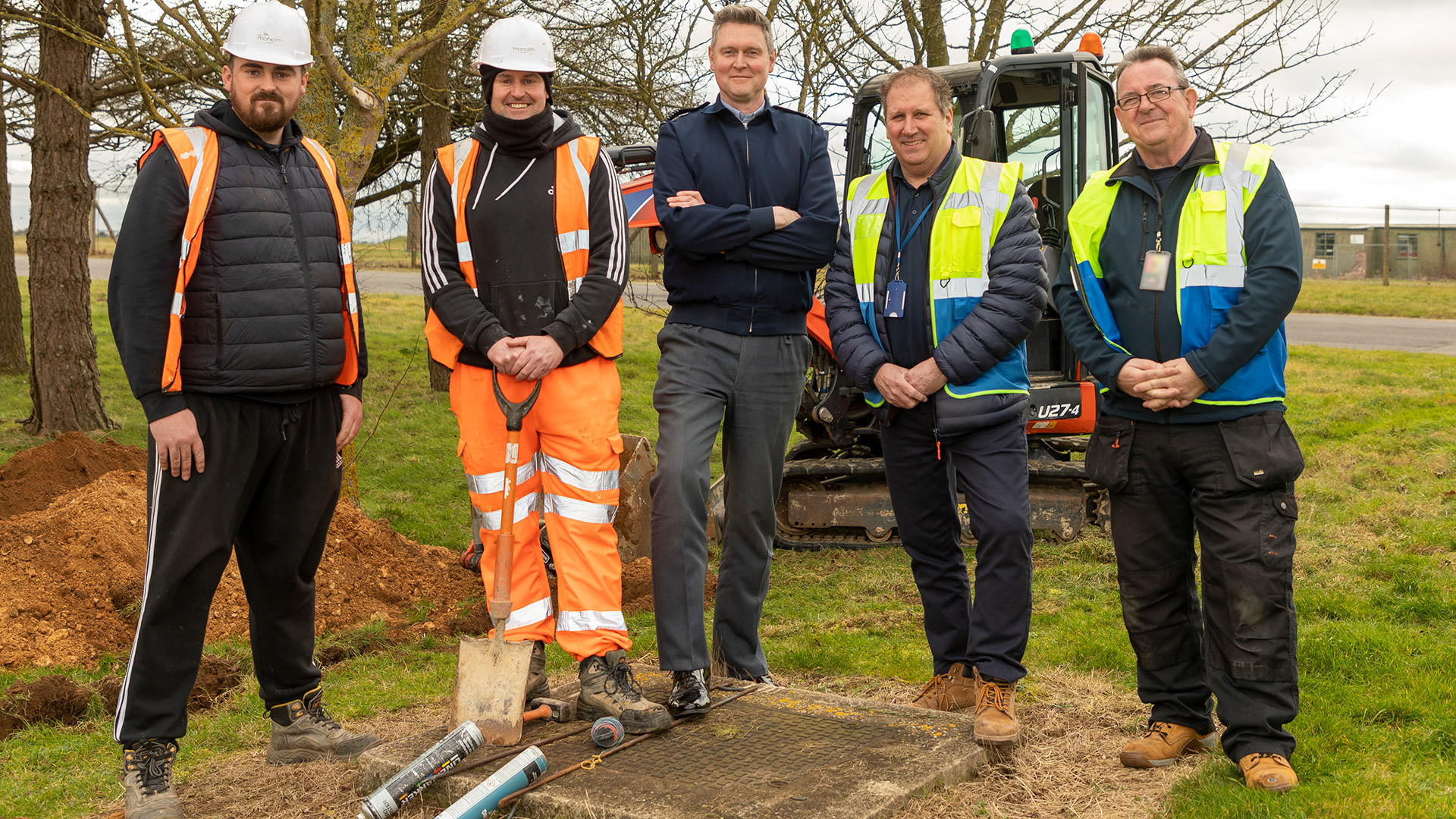 Ahead of the arrival of the Protector Remotely Piloted Aircraft System, infrastructure works have begun at RAF Waddington thanks to more than £90 million of investment.
Plans have been in place for a prolonged period of time for Protector, the world's first certified Remotely Piloted Aircraft System (RPAS), to be based at RAF Waddington from 2024 to conduct defence training and drone flights.
The UK has ordered 16 of the Protector RG MK1 drones from American company General Atomics, and they will all be based in Lincolnshire when they are ready to enter service.
The initial work on the site will focus on the upgrade and expansion of the communications infrastructure at the station, which includes enabling the site to be ready for the new Protector Force.
The upgrades will include a high-capacity fibre optic communications ring to benefit all squadrons, as well as the Air Space Warfare Centre and the incoming Red Arrows, which will make RAF Waddington their home at the end of 2022.
In September 2021, the Secretary of State for Defence, Ben Wallace MP, announced RAF Waddington would benefit from a £94 million investment for infrastructure improvements, to support the capability of the Protector drone, which enters service in 2024.
The station has been preparing for the arrival of the Protector RPAS for a while now, having previously hosted a SkyGuardian drone, very similar to the Protector, to demonstrate the capability to perform operations from the base.
RAF Waddington's Station Commander, Group Captain Mark Lorriman-Hughes, said: "The enhanced communications infrastructure is an important stage in the preparations for Protector and the Next Generation Air Force.
"This is the start of a significant investment programme that will see the Ministry of Defence upgrade many of the key facilities here at RAF Waddington.
"Enhancing our ability to capture, analyse and distribute data, paving the way for us to safely operate the Protector Air System, further fortifying RAF Waddington's place as the UK's ISTAR (Intelligence, Surveillance, Target Acquisition and Reconnaissance) hub."
The plans haven't seen plain sailing, though, with protestors gathering outside RAF Waddington in August last year to say no to experimental US drone flights over UK airbases.