February 15, 2022 6.00 am
Lincolnshire care homes host their own Winter Olympics
Let the games begin!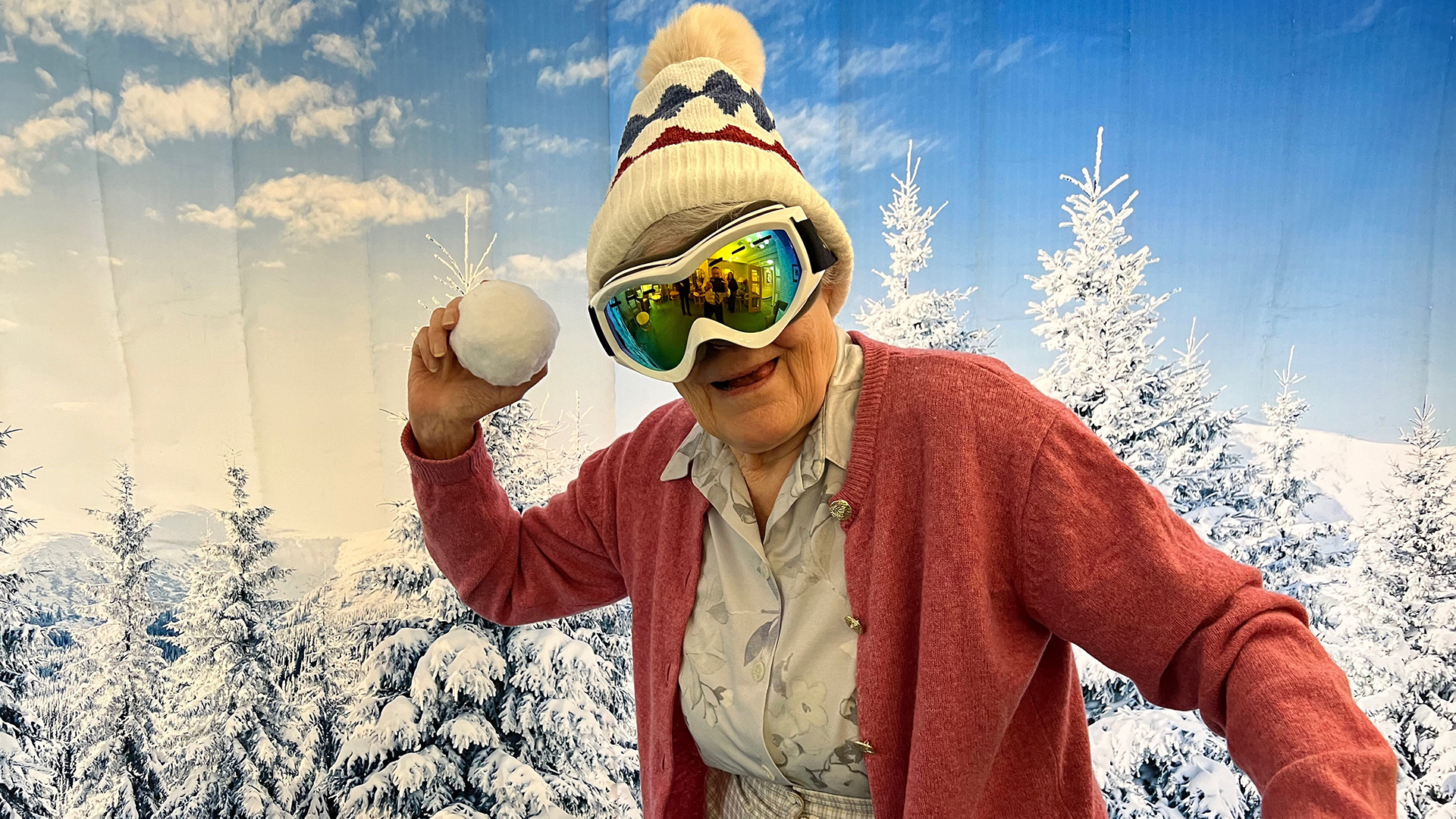 Residents at two Lincolnshire care homes have been getting into the competitive spirit by hosting their own Winter Olympics, going for gold in events such as armchair ice dancing and tabletop curling.
Beech House in Barton-upon-Humber and Woodview in Branston, both part of Four Seasons Health Care, have been embracing the spirit of the Winter Olympic Games in Beijing, which started on February 4 in China, and the residents have been trying their hand at a few alternative events.
Winter Olympic fever is alive and kicking at these two care homes, starting with the build-up to the games which saw residents create Olympic torches, flags and banners in various arts and crafts activities designed to decorate their respective care homes.
There were reminiscence sessions to allow residents to cast their minds back to iconic Winter Olympic moments, from Torvill and Dean's memorable Boléro routine in 1984 and Eddie the Eagle's heroic performance in 1988.
This was just the start, though, as the Magic Moments Coordinators then set up a series of competitions for the residents to take on, going for gold against one another in specially-curated events based on Winter Olympic sports.
There was tabletop curling, cross-country quizzing, snowball bowling and armchair ice dancing for the residents to take part in, as well as learning about the culture of host nation China and being treated to a live-streamed tour of Beijing.
Resident, Anne MacDonald, aged 89, said: "I'm really enjoying taking part in all the different events, they're great fun and it just goes to show you can have a go at anything whatever your age."
88-year-old resident, Dennis Easy, laughed: "It's so exciting! I didn't know I had it in me –  I just hope Team GB win as many medals as I have!"
Jemma Cranidge, Home Manager at Beech House, said: "Everyone is really enjoying getting involved in our 'Going for Gold' Olympic activities and I'm sure our team members are going to be kept very busy handing out medals to our residents who are extremely competitive.
"Our Olympic themed activities will culminate with a closing ceremony party so we can celebrate everyone's achievements, perhaps over a snowball cocktail or two!"
Due to health and safety, there was no opportunity for the residents to take on some of the more extreme Winter Olympics events, meaning care home bobsleigh or big air snowboarding might have to wait until 2026.