New urban crazy golf course opens in Lincoln next week
Nine holes of fun!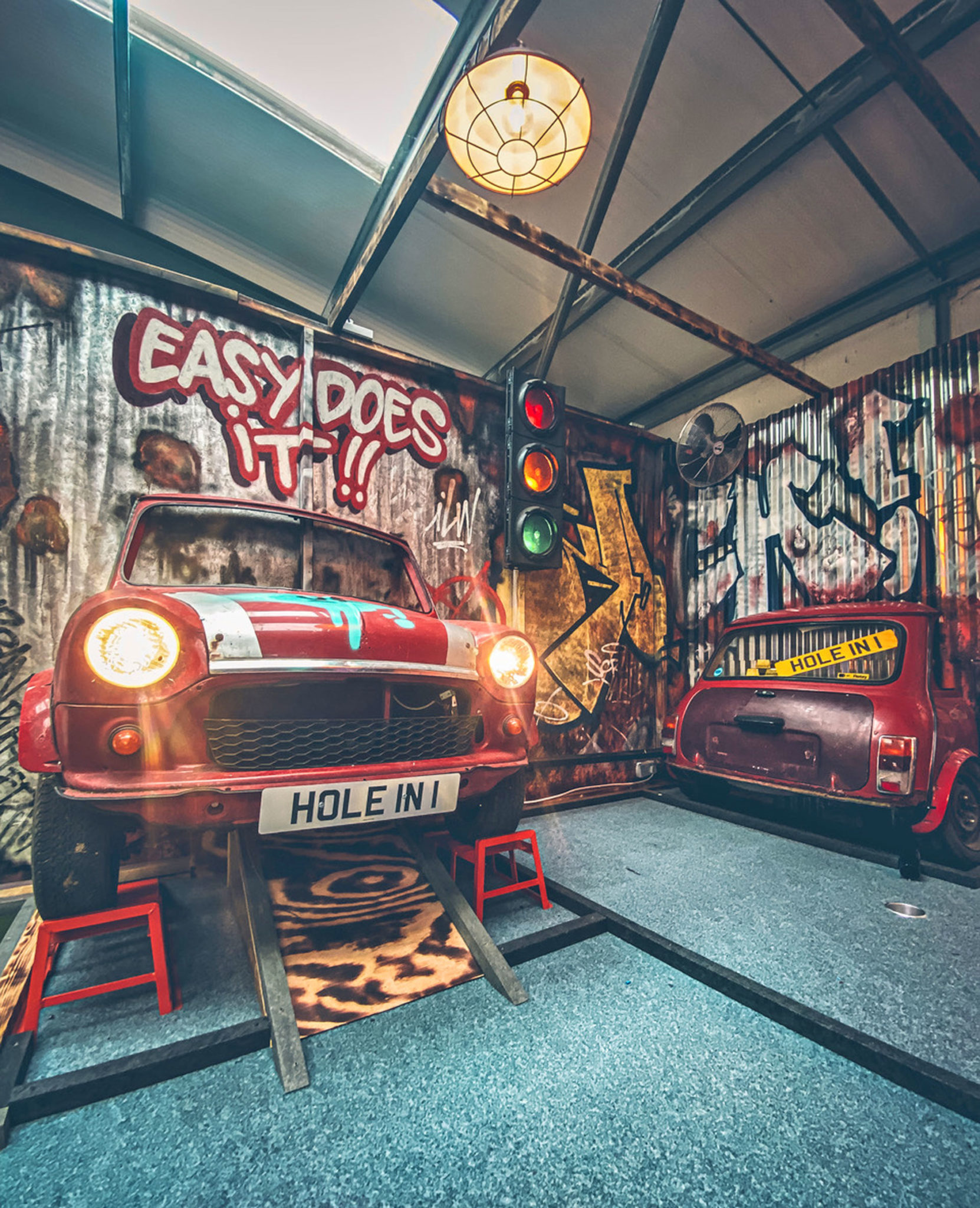 A nine-hole urban crazy golf course will open in Lincoln next week, promising a "hands on" experience that is unlike any other.
Each hole at Urban Putters has its own unique theme full of surprises and photo opportunities. There are also DJ booths, a real Mini chopped in half, UV glow in the dark and even a festival portaloo ®.
Urban Putters will open at Vulcan Park on George Street in Lincoln, joining its two sister companies – Axed Lincoln and Escape Lincoln. It has created around three new jobs and Urban Putters is still recruiting.
The crazy golf course will see players spinning roulette wheels by hand, cranking up balls on conveyor belts, pumping golf balls up by foot and swerving balls through screwballs and a helter-skelter. The holes have quirky names, including 'Dude, Where's My Par', 'It's Ball or Nothin' and 'Pump Up The Jam'.
Nine holes for 1-4 players is priced at £9 per person, with discounts available for larger groups at the site, of 12+, or for any booking more than one activity in the venue – book your slot here.
In addition, the entertainment venue has a fully stocked bar and a pizza offering from Dough Loco.
General Manager Paul Wilde says: "We are so excited to be finally opening Urban Putters at the Vulcan Park venue in Lincoln. This eagerly anticipated course is sure to impress and excite locals and tourists alike.
"We think that an urban golf experience is exactly what the city needs to really ramp up the entertainment offering in the area and make Lincoln even more desirable as a tourist destination in the UK."
Urban Putters will be open Wednesdays to Sundays between 10am and 10pm.