February 17, 2022 8.00 pm
This story is over 20 months old
Paul Robson 'faces uphill struggle' to be trusted in open prison again, MoJ says
"Paul Robson is now safely back behind bars"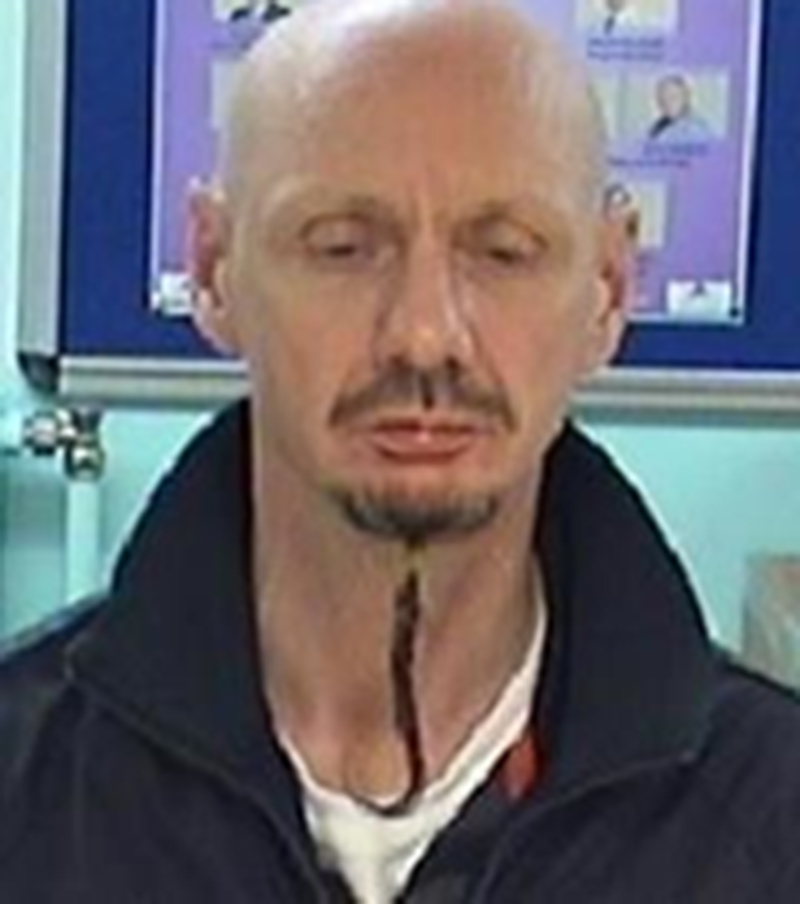 The Ministry of Justice said prison absconder Paul Robson will "face an uphill struggle proving he can ever be trusted to move to an open prison" after he was arrested in Skegness by Lincolnshire Police on Thursday.
Robson, 56, was first reported missing from HMP North Sea Camp near Boston in the early hours of Sunday, February 13, triggering a nationwide manhunt
Officers received a call from a member of the public reporting a sighting of Robson at Grand Parade in Skegness. On his fifth day on the run, six officers were in attendance and, after a brief foot chase, Robson was arrested at 9.27am.
ALSO READ: The story of how Paul Robson was captured by police in Skegness
Robson was serving a life sentence given to him in 2000 for attempted rape and indecent assault of a woman in Oxford, when he broke into the 23-year-old victim's house via a cat flap, before tying her up, putting a pillow case over her head and sexual assaulting her at knife point. He had only been released from prison on licence for three weeks before the terrifying attack.
Robson was moved to the open prison after having five parole requests rejected, the last of which prompted a decision by the Parole Board to recommend his move into open conditions.
After his arrest on Thursday, February 17, a Ministry of Justice spokesperson said: "Paul Robson is now safely back behind bars and will face an uphill struggle proving he can ever be trusted to move to an open prison again.
"While absconds have halved since 2010 and are now extremely rare, the Deputy Prime Minister has introduced greater scrutiny of Parole Board recommendations on open prison moves."
Robson was the second person to abscond from HMP North Sea Camp so far in 2022, with the first being recaptured soon after his evasion in January. The Ministry of Justice provided data that shows over 100 prisoners have absconded from the open prison in Freiston, Boston in the last decade.
However, last year absconds were at their second lowest nationally since 1995, with 101 taking place.
The fact that he absconded will make it more difficult for him to convince the Parole Board that he is suitable for release or open conditions. On top of that, the Secretary of State for Justice, Dominic Raab, has the ability to decline the Parole Board's recommendation to move a prisoner to open conditions.
Mr Raab is now involved in the decision-making process in the most high-risk cases, a change from previous Secretaries of State for Justice who delegated this power to HMPPS officials entirely.
Timeline of events
August 2009 – Robson's tariff expired
February 2021 – Parole Board recommends move to open conditions after rejecting release
June 2021 – Robson's move confirmed and prisoner informed
August 2021 – Transfer delayed after North Sea Camp operational capacity reduced
December 2021 – Transfer accepted by North Sea Camp
January 21,  2022 – Robson arrived at HMP North Sea Camp
February 13, 2022 – Robson absconds from HMP North Sea Camp
February 17, 2022 – Robson arrested in Skegness by Lincolnshire Police and put back behind bars
Coverage of prison absconder Paul Robson so far: