PC Matthew Roberts; looking after our communities
When presented with repeated incidents of criminal damage on his patch, PC Roberts set to work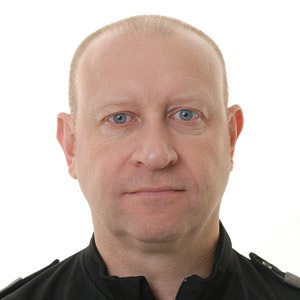 There are communities who feel safer today because of this man.
This is Community Beat Manager PC Matthew Roberts, and when presented with repeated incidents of criminal damage on his patch, he set to work.
Beginning in the summer of 2020, this was to become a lengthy and complicated investigation, with not only Wellingore affected, but also Harmston, Navenby, Caythorpe, Fulbeck and housing estates in North Lincoln and the City Centre. The residents in the affected areas, including a man in his 70s, became increasingly anxious and stressed about when the next attack would occur, not being able to relax in their own homes. Reports ranged from bricks thrown through windows, to harassment, to physical assaults by masked offenders.
With extensive house to house enquiries, trawling of CCTV, speaking with numerous victims, PC Roberts built his case and connected the offences to those happening off his patch. Two men were arrested and later charged with a 24 offences of criminal damage between them. A further 38 offences were Taken Into Consideration (TIC). Tommy Watson, aged 20, of Carlton Scroop, Grantham, and Richard Andrew Smith, aged 29, of Lincoln, appeared at Lincoln Magistrates Court yesterday (9 February) and were both sentenced to 12 weeks (suspended for a year), 20 ​days work with Probation, a hundred hours community service and £950 compensation to pay.
The investigation, and reassurance provided by PC Matthews and the team, have given back quality of life to victims who were living in fear.
Keeping people safe, helping people feel safe; that's what Neighbourhood Policing is all about.