Sexual abuse and sexual violence awareness week
We are providing an insight into what happens when you report a sexual assault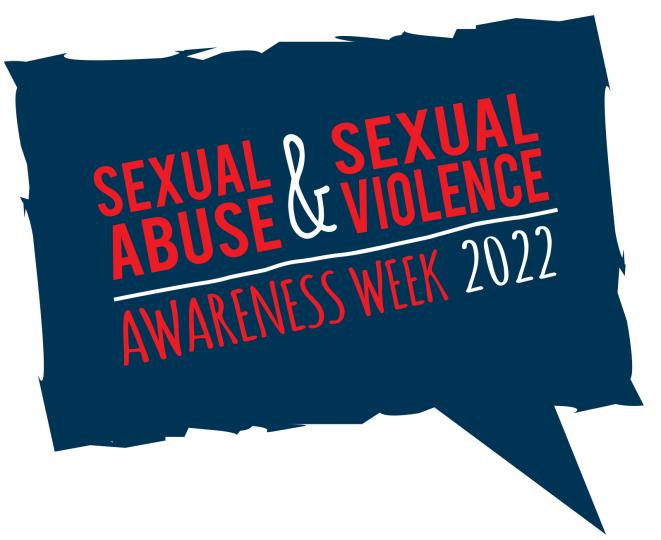 To launch Sexual Abuse and Sexual Violence Awareness Week, we are providing an insight into what happens when you report a sexual assault.
Throughout the week, from 7 – 13 February, we will also be providing key messages on sexual abuse and sexual violence, and signposting to organisations that can help if you have been affected.
We know reporting a sexual assault is an incredibly dauting thing to do and our aim is to build trust and confidence that we will help you through this.
Our Protecting Vulnerable Persons Officer sets out what you can expect and what support is available. Detective Sergeant Claire Rimmer said, "If you've been the victim of a sexual assault or rape then I am very sorry for what's happened to you. Sadly, we know the horrific impact this can have. I want to talk directly to you today in the hope that I can make the decision to report it a little easier and a little less dauting, by telling you what to expect.
"If you want more information, or to talk through what's happened, we will listen. If you want help to recover physically and mentally we can refer you to people that can help. You don't have to come to us, but if you do, we are here for you. We are specially trained to investigate sexual assault. We will treat you with sensitivity. There is nothing dignified about what you have been through and we can't undo it. But your dignity going forward will be of the utmost importance to us.
"You did not consent to what happened to you, so we know that it's vital we don't force you into anything. If it's a recent assault, we may ask if you will go to Spring Lodge (the Sexual Assault Referral Centre) for a physical examination and to collect evidence. This will be your choice, but if you decide to go, we will explain what will happen and support you.
"We are not judgemental. We will treat you as we would want our closest family and friends to be treated if they were to find themselves in this position. You might be angry, scared, numb, traumatised; we will treat you accordingly, knowing you might swing from one emotion to another.
"This was not your fault. Sexual assault is the fault of the perpetrator and there is nothing you should have done, or not done.
"Today we are asking you to come to us, and trust us to do our job with empathy and care. However, if you prefer not to come to us directly, or at all, that's a choice we understand and respect. It's about what you want to happen now. If you do not want to report to us, we want to be sure that you know there is support available regardless of that.
"You can contact Spring Lodge or Rape Crisis directly, and they will not insist you come to us or do anything you don't want to do. You can also, if you choose, report information via Spring Lodge in what's called the Anonymous Intelligence Process."
Using the Anonymous Intelligence Process, you can let us know information about the perpetrator without reporting to us or giving your name. Anyone wishing to do this can make an appointment with a support worker at Spring Lodge. If you would like more information, you can call Spring Lodge on 01522 524402 during office hours or 0303 1234 000 out of hours.
We will continue, throughout the week of awareness and beyond, to provide information and support about sexual abuse and sexual violence. Join us on social media using the hashtag #ItsNotOK
Links to support:
Spring Lodge Sexual Assault Referral Centre (SARC)
https://www.lpft.nhs.uk/spring-lodge/home
01522 524 402 (office hours) / 0303 1234 000 (all other times)
Rape Crisis
rapecrisis.org.uk
Lincolnshire Rape Crisis (LRC)
www.lincolnshirerapecrisis.org.uk
Victim Lincs
https://www.victimlincs.co.uk/
01522 947510