February 21, 2022 3.49 pm
Suspected arson attack destroys 750 hay bales in Lincoln village
Multiple fire crews attended the scene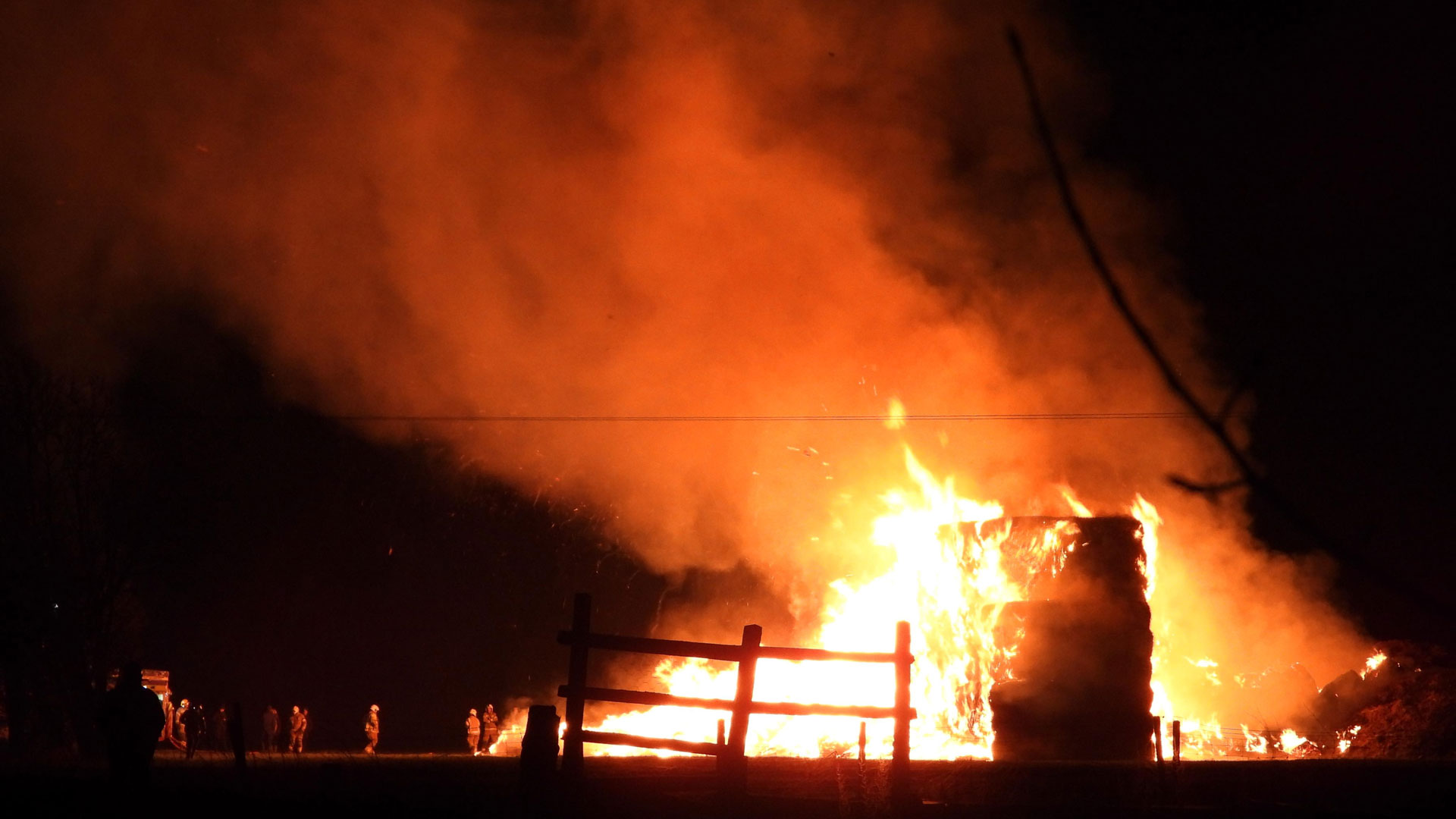 Lincolnshire Police have investigated a suspected arson attack after approximately 750 hay bales were destroyed in a fire in the village of Stow near Lincoln.
Lincolnshire Fire & Rescue were called to the incident at 8.54pm on Saturday, February 19 and remained at the scene overnight.
The Saxilby crew went back to the scene again on Sunday night – the fire had burned down and was left with the farmer. The incident was closed by Lincolnshire Fire & Rescue following a re-inspection on Monday morning (February 21).
A spokesperson for Lincolnshire Fire & Rescue said: "The incident resulted in fire damage to around 750 hay bales and a large pile of manure.
"There were no injuries and the fire is believed to have been caused deliberately."
Lincolnshire Police did not attend the scene at the time, but confirmed they did investigate a "criminal damage/arson incident".
The Lincolnshire Police primary investigations are complete and the force are treating it as arson, with an appeal to the public for more information. Anyone with information about the incident should contact police on 101 quoting incident 399 of February 19.