February 28, 2022 6.30 pm
The Lincolnite Podcast returns this Friday
Hosted by Ronnie Byrne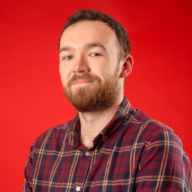 The Lincolnite Podcast is returning to streaming services this Friday, for the first time since 2019.
Hosted by Ronnie Byrne, the weekly podcast will cover a range of topics, including behind-the-story interviews with The Lincolnite's own journalists, questions posed to the general public, coverage of live events, and much more.
The Lincolnite Podcast will be released every Friday afternoon, and will be free to stream on all major platforms, including Spotify, Google Podcasts, and Apple Music.
If you're doing something interesting locally, email Ronnie directly at [email protected]
Subscribe to The Lincolnite Podcast: