Arrests as stolen wooden carvings recovered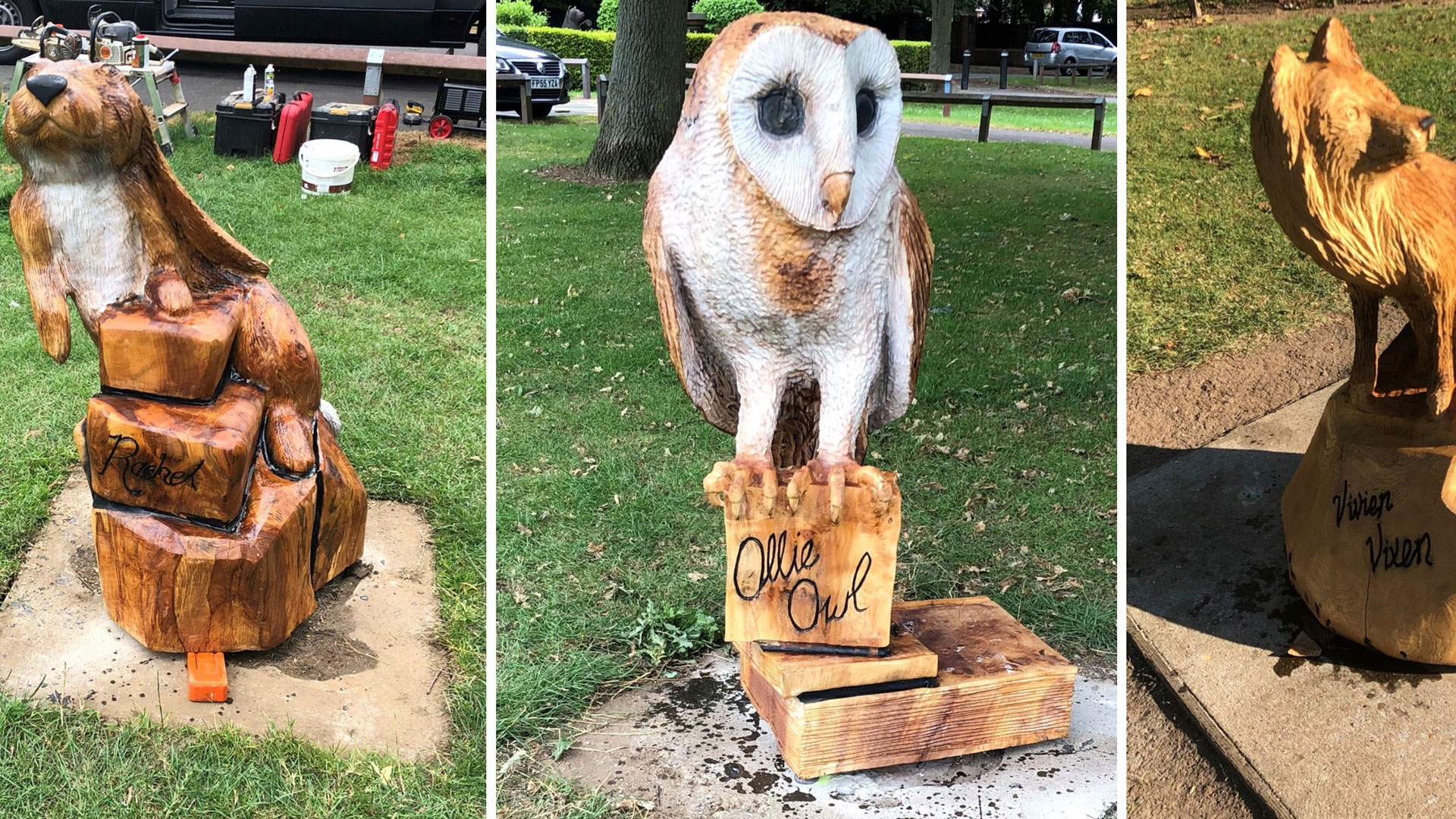 Three wooden carvings that were stolen from Weelsby Woods, Grimsby last weekend have been recovered and returned to their rightful owners (pictured below).
Two men and a teenage girl have been arrested on suspicion of theft in connection with the incident.
It was reported that three carved wooden animals were stolen from sometime between 2.30pm on Saturday 26 March and the same time the following day, when someone reportedly approached the carvings and removed them from their mountings.
Two men (aged 18 and 22) and a teenage girl (aged 17) have been arrested, they have been released on bail whilst our investigations continue.
Anyone with information about the theft can call our non-emergency 101 line quoting crime reference 16/38789/22.
Alternatively, you can call the independent charity Crimestoppers anonymously on 0800 555 111.