Designs show how Barbican Hotel will look after creative hub transformation
A culture and creativity boost is on the way in Lincoln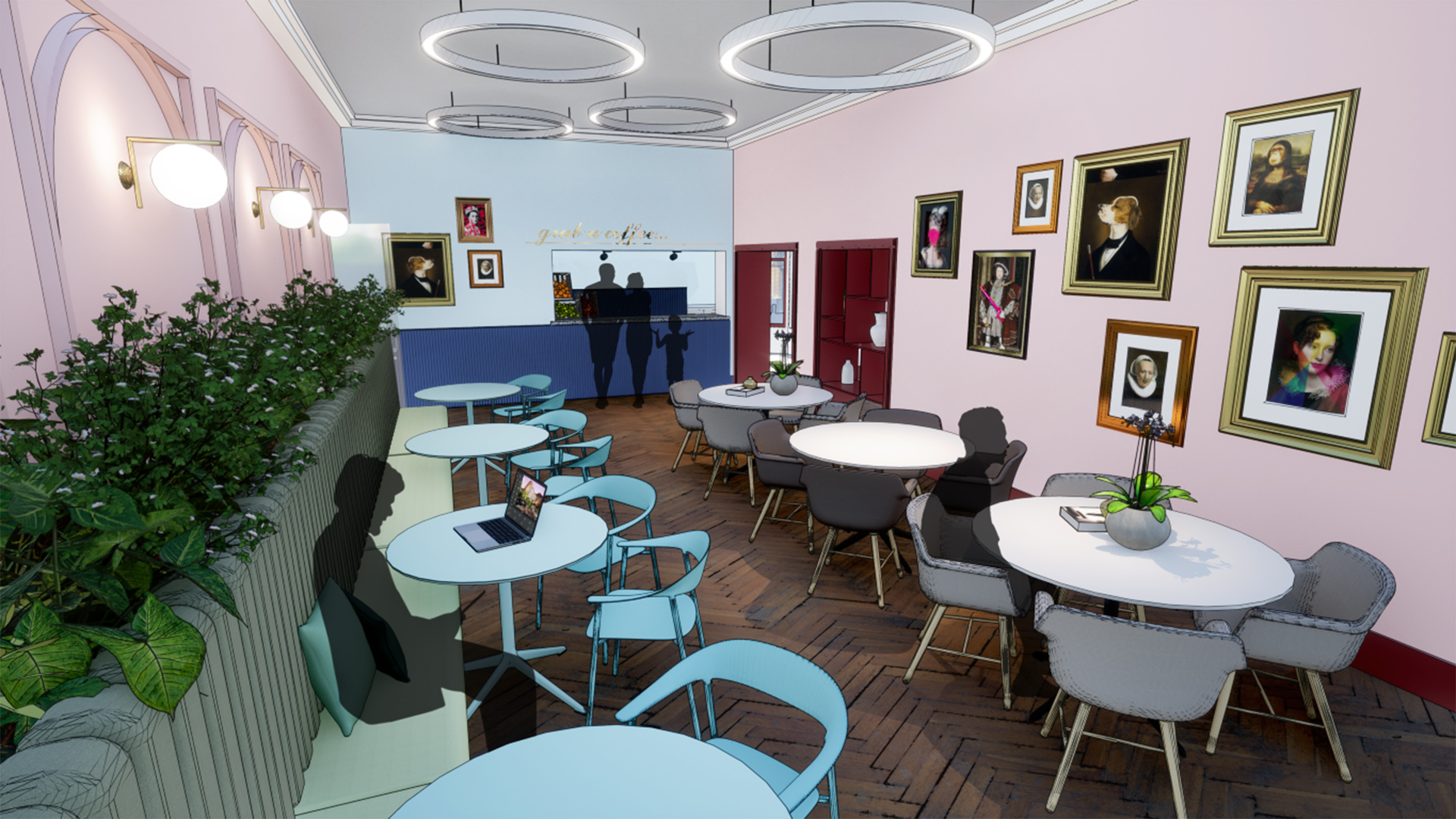 An iconic Lincoln building will be transformed from a 19th century hotel into a community-based hub for local artists and other inventive industry members.
The former Barbican Hotel on St Mary's Street opposite Lincoln train station will undergo major works over the course of the year, reopening as a creative hub space in 2023.
It will be called the Barbican Creative Hub, offering a community-focused space with a gallery, cage and workspaces to encourage growth and productivity among industry in Lincoln.
Plans for the hub, which have been much-discussed since they were first outlined in 2018, feature a public-facing ground floor with a gallery where artists can create and exhibit work, a cafe with hospitality in stylish surroundings, while the first three floors of the building will offer a range of studios for creative freelancers.
These areas can be used for meetings, presentations and displays, with super fast wifi and excellent services throughout the Barbican Creative Hub.
The development has been supported by funding from the Government's Town Deal Fund, Historic England's Heritage Action Zone and a partnership between the University of Lincoln and Lincolnshire Co-op.
Historic England gave City of Lincoln Council £1.68 million go funding to restore numerous buildings, including the Barbican Hotel, while £280,000 was given to Lincolnshire Co-op by the council as part of the £770,000 repair and reinstating works at the vacated hotel.
A countywide assessment looked at the need for growth of the creative sector in Lincolnshire, and the research found that support was needed for 11,000 people employed within creative industries in the area.
More than 30 different venues were considered for the base of the hub before the Barbican Hotel building was selected, but the architectural significance and history of the former hotel made it an ideal fit for the plans.
Prof Neal Juster, Vice Chancellor of the University of Lincoln, said: "This exciting development of such an iconic building in Lincoln will create many new opportunities within the creative sector, and drive growth in creativity for the city and region.
"The creative industry is home to businesses of all sizes, providing opportunities for entrepreneurs regionally, nationally and all over the world.
"The Barbican Creative Hub will enable the University to support rapid growth in the creative sector, with more opportunities to further encourage and harness local talent that will have such a positive impact on our wonderful city and community."
Lincolnshire Co-op's Chief Executive Officer Ursula Lidbetter said: "The Cornhill Quarter redevelopment has enhanced and re-purposed historic buildings in Lincoln, while providing a variety of new services and facilities which enliven our city centre.
"The Barbican Hotel will continue this sensitive approach and create a space where our creative industries will flourish. We're delighted to be working with the University of Lincoln to bring forward this project."
Minister for Levelling Up Neil O'Brien said: "I am delighted to hear about Lincoln's plans to open the Barbican Creative Hub, backed by £1.6m of government funding. The new centre will transform an iconic building and harness local talent to grow Lincoln's creative sector.
"The creative industries have a critical role to play in levelling up across the region, driving growth and delivering exciting opportunities and jobs in areas like Lincoln."