March 9, 2022 12.14 pm
This story is over 20 months old
Huge dead python dumped in a bag on Grimsby street
How would you have reacted?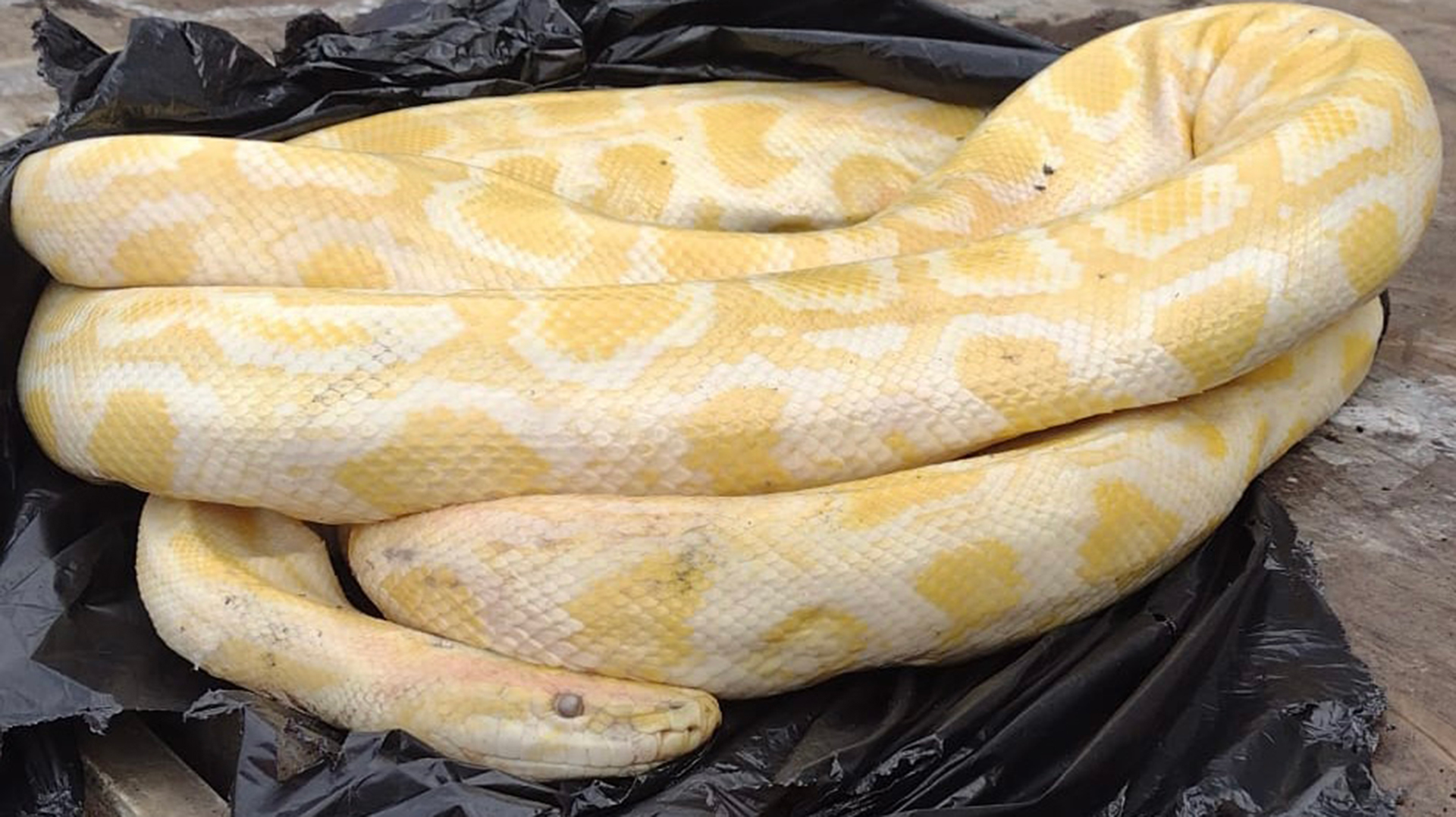 Street cleaners in Grimsby were in for the shock of a lifetime after finding a large python among bin bags hidden in some hedges.
North East Lincolnshire Council's street cleaning team found the dead reptile on Monday morning at the corner of Thorold Street and Park Street in Grimsby.
Despite not being experts on snakes, the team think it is an albino Burmese python that is at least 10 feet long, though it has not been unravelled since its discovery.
This is due to Burmese pythons being among the largest snakes in the world, and this particular one was very heavy.
Incredibly, this is the second time in recent memory that a dead snake has been found in the streets of Grimsby, after a six foot household serpent was found in a cardboard box on a public footpath in April 2020.
John Munson, deputy street cleansing manager, said: "Our job is full of surprises, but this was a total shock for our team. You don't turn up for work on a Monday morning expecting to find a massive snake dumped behind a hedge.
"None of us have plucked up the courage to fully unravel it, but it looks huge and weighs a fair bit."
The council are treating this as a fly-tipping incident, due to it most likely being a household pet that has died and been dumped, but it is not known how long the snake had been there.
Councillor Ron Shepherd, portfolio holder for safer and stronger communities, said: "We're keen to speak to the snake's owner so we can find out more about how it came to be fly-tipped in Grimsby.
"Someone must know where it came from. We all have a legal obligation, or duty of care, to make sure our waste is disposed of correctly."
If you have any information about this fly-tipping, report it in confidence at www.nelincs.gov.uk/flytipping.