Oh sunny days! Red Arrows take to the skies for practice over RAF Scampton
Taking advantage of the good weather in Lincolnshire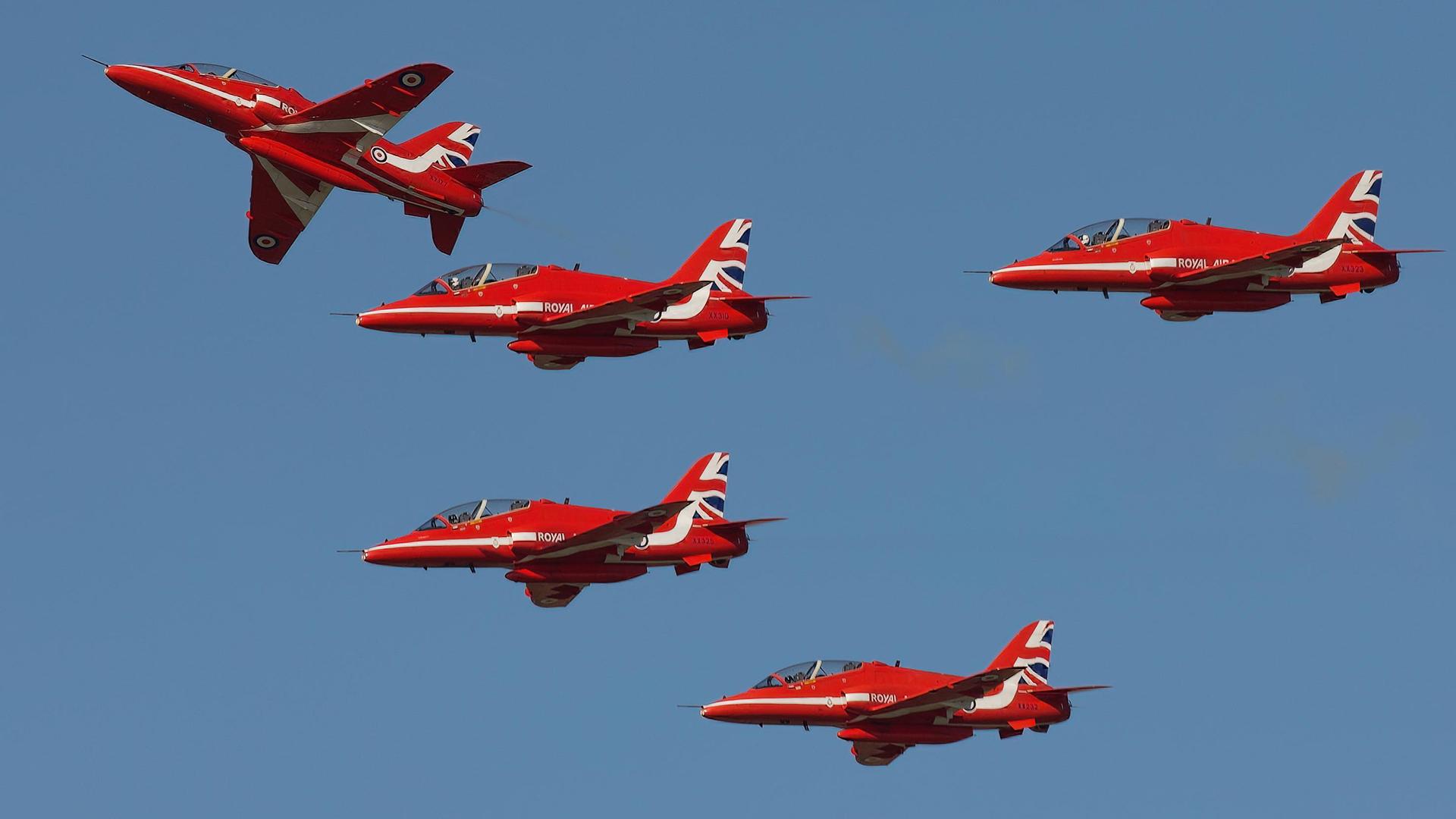 The Red Arrows have been out enjoying the spring sunshine over RAF Scampton on Friday, practicing moves and dusting off some post-season cobwebs ahead of their busy summer schedule.
Preparations are well and truly under way for the Royal Air Force Aerobatic Team, as they get ready to start their 2022 season, after the recent announcement of the Red Arrows' 50-date UK summer schedule.
They will begin at the Midlands Air Festival in June before appearing at various sporting events and airshows across Britain, rounding off the national tour at the Great North Run in September.
Each year the Red Arrows' aerobatic display changes, so the team are currently practicing new moves and their sequences for the performances later in the year.
The pilots took advantage of the great weather in Lincolnshire on Friday, taking to the skies above RAF Scampton to get some training in.
This will only be temporary training over RAF Scampton, however, as the team will be flying in the vicinity of its soon-to-be home RAF Waddington between March 28 and April 4, in a bid to "familiarise" pilots and the station personnel to their new surroundings.
The practice over Waddington will be a taster session for the Reds ahead of a permanent move to the airbase at an unconfirmed date, once RAF Scampton closes.
Originally Scampton was due to close by 2022, but after a delay on offers from investors to the Ministry of Defence, that has been pushed back.
Major plans have been outlined to convert RAF Scampton into a 550 acre commemorative park for the Red Arrows, Royal Air Force and Dambusters, the details of which can be found on the Horizon Park venture website.