March 16, 2022 7.00 am
This story is over 20 months old
Rare medieval gold cross found in Lincolnshire field sold for £12k at auction
What a great find!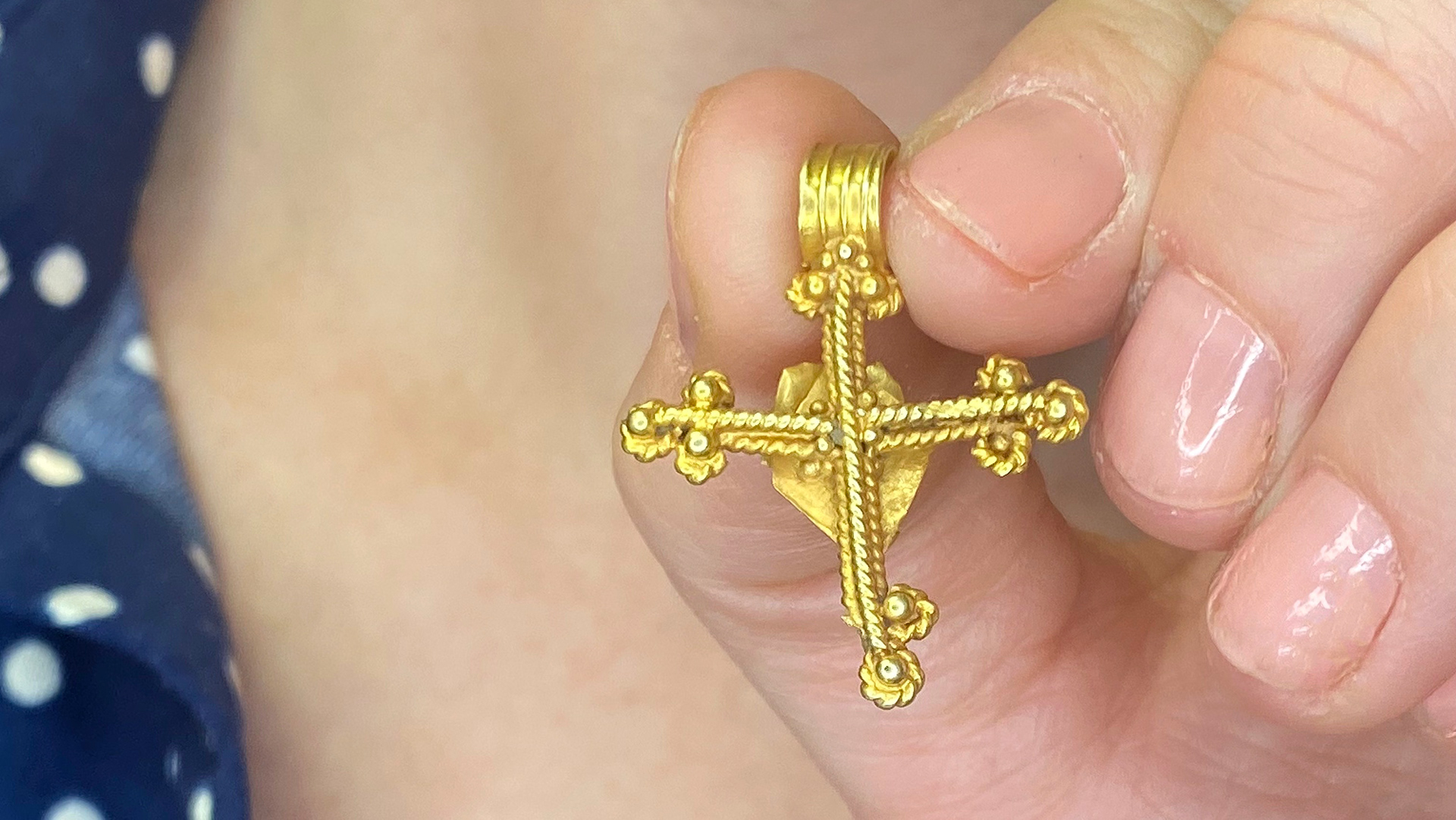 A builder hit the jackpot after his metal detector found a rare medieval gold cross in a field in Lincolnshire, and it has been sold at auction for an incredible £12,400.
Jason Willis, a 38-year-old builder and father of three from Norwich, is a keen metal detector, and he took his equipment out to a field in Sutton St. Edmund, Lincolnshire, where he made a remarkable discovery.
His detector buzzed and uncovered an early medieval gold cross pendant, measuring 31mm in length and dating back to around the 11th or 12th century. It is known as the Throckenholt Cross.
Jason took it to auctioneers Dix Noonan Webb, who sold it in their Jewellery, Watches and Objects of Vertu listing on Tuesday, March 15 at their Mayfair salesroom.
Estimators said it could fetch between £6,000 and £8,000 at auction, but that figure was blown out the water as a private collector bought the pendant for £12,400 over the telephone.
Jason said after the sale: "I am a roofer and I was working today, so I watched the sale over my phone while sat on a roof! I am over the moon and as I have just moved house, the money will go towards new items for the house."