Sneak preview of The Collection's 'breathtaking' floating Earth exhibition in Lincoln
The exhibition begins on March 5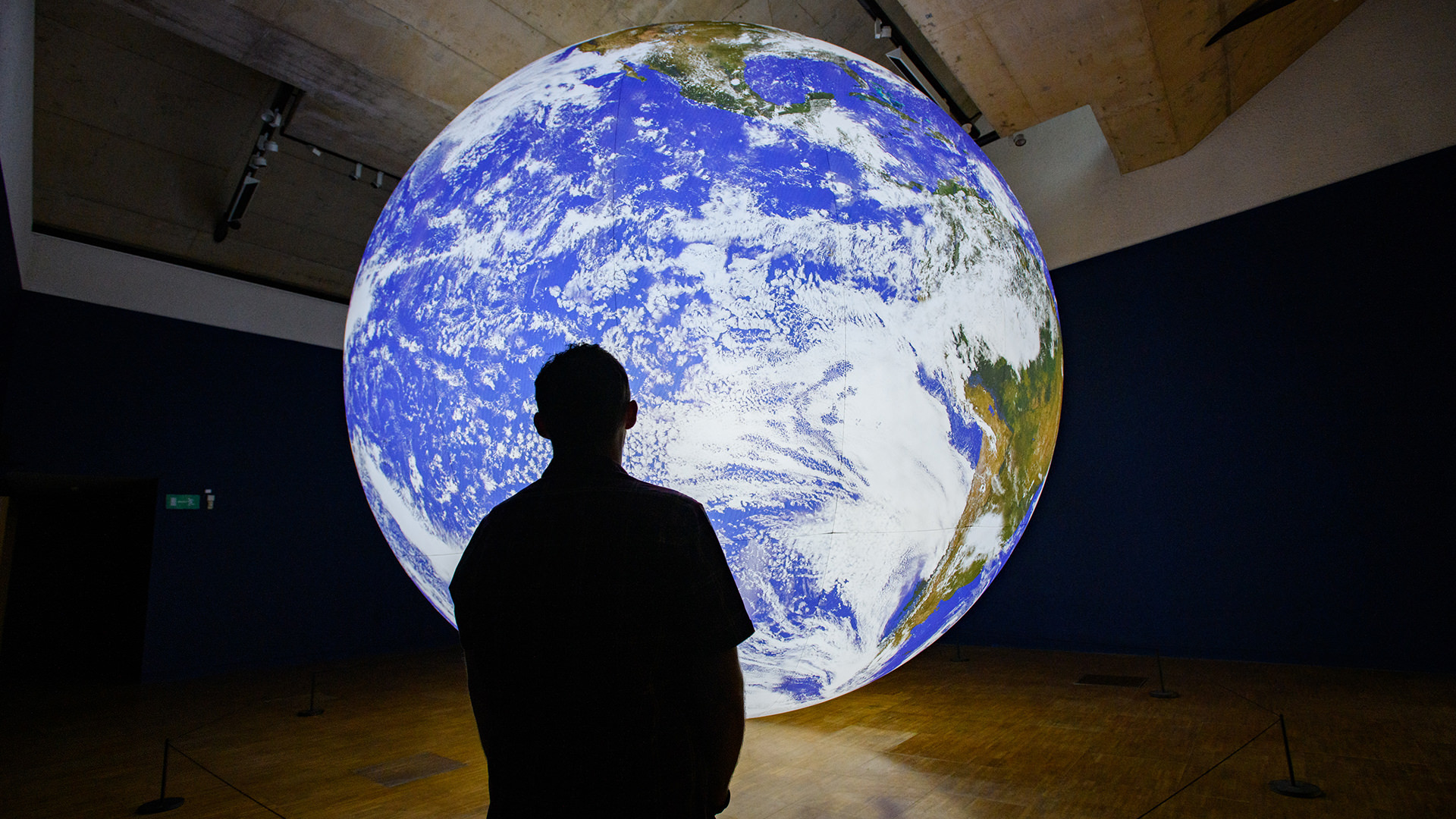 A touring art installation of the Earth's surface, measuring six metres in diameter, will begin at The Collection Museum in Lincoln on Saturday, March 5, and The Lincolnite went for a sneak preview.
The artwork, called Gaia, was created by Luke Jerram, who also brought his giant moon exhibition to the museum in 2019, and will be in Lincoln from March 5 until Sunday, May 29. In Greek Mythology, Gaia is the personification of the Earth.
The internally-lit sphere is 2.1 million times smaller than the real Earth. Gaia was created from 120dpi detailed NASA imagery of the Earth's surface and each centimetre of the sculpture represents 21km of our planet, which will be floating in three dimensions.
When presented indoors, the Earth artwork slowly revolves. A specifically-made surround sound composition by BAFTA award-winning composer Dan Jones is played alongside the sculpture.
For this exhibition, The Collection is asking visitors to 'pay-what-you-decide' to enable as many people as possible to experience the artwork. Visitors will be able to choose how much to donate for entry, and donations are vital for keeping the museum open to the public.
A programme of events and talks will invite visitors to enjoy this artwork in a variety of ways, from late night openings to Earth-lit yoga sessions. From Saturday, March 5, and for the duration of the exhibition, the museum will have extended opening hours of 10am-4pm on Mondays, and Wednesday to Saturday.
On the last Friday of each month there will also be late night openings until 8pm and a programme of entertainment – see more information here.
Laura Garner, who is from the exhibitions team at The Collection, told The Lincolnite: "We are really excited to be able to show this to people living in Lincolnshire and we can't wait to see what the reaction is.
"When we had moon in 2019 that was really popular and attracted a lot of visitors as it captured the public's imagination. We are hoping the earth will have the same impact.
"It looks amazing and is really breathtaking. The installation is supposed to produce the overview effect, the feeling that the astronauts had when they were looking at earth from space for the first time. It is an internally lit sphere and it has a glow. The experience is out of this world."