The colours of Lincoln Cathedral over Lent and Easter
Purple, red, white and gold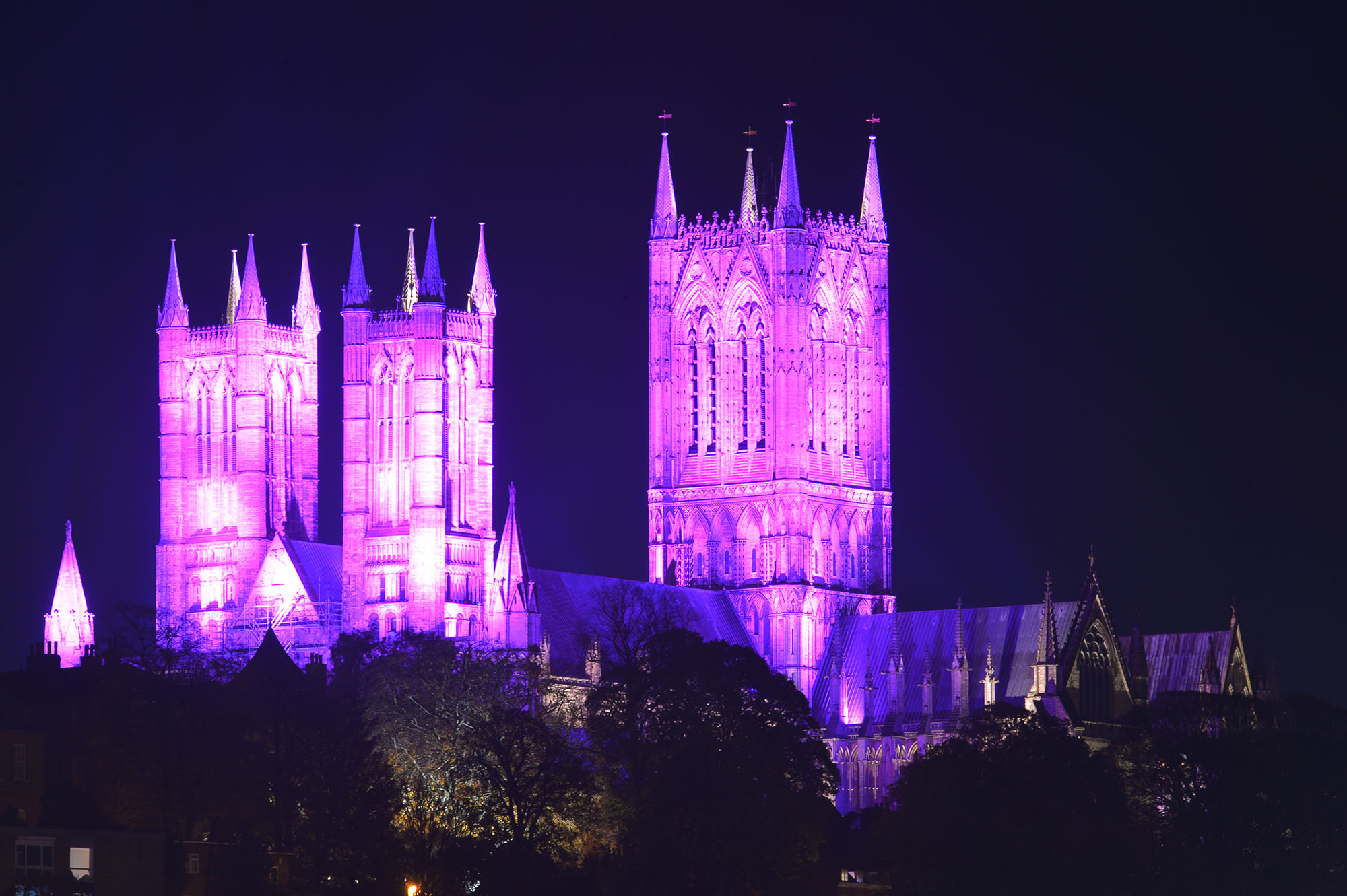 Lincoln Cathedral will be lit purple, red, white and gold over the next month to mark occasions like the Christian season of Lent.
The iconic building has been lit with purple lighting since Ash Wednesday, March 2, as this reflects the traditional liturgical colour of the season. It is used for vestments, altar fronts and other liturgical linens in Lincoln Cathedral.
Lincoln Cathedral will remain lit in purple until Palm Sunday on April 10, when Christian worshippers celebrate the triumphal entry of Jesus Christ into Jerusalem.
From Monday, April 11 to Wednesday, April 13, Lincoln Cathedral will then be lit red for Holy Week.
On Maundy Thursday, April 14, this will change to white as the Cathedral community contemplates the Last Supper, and Jesus' command to his disciples to love one another.
Lincoln Cathedral will not be lit on Good Friday (April 15) and for most of Easter Eve (April 16) as the passion, suffering and death of Christ is remembered. White light will return after 9pm on Easter Eve.
On Easter Day (April 17), as befits a day of celebration, Lincoln Cathedral will be bathed in a glorious gold to celebrate the transforming effect of the resurrection and the hope offered by new life.