Police bravery award nominations for officers who arrested dangerous armed men
One officer was stabbed, another had a gun fired at them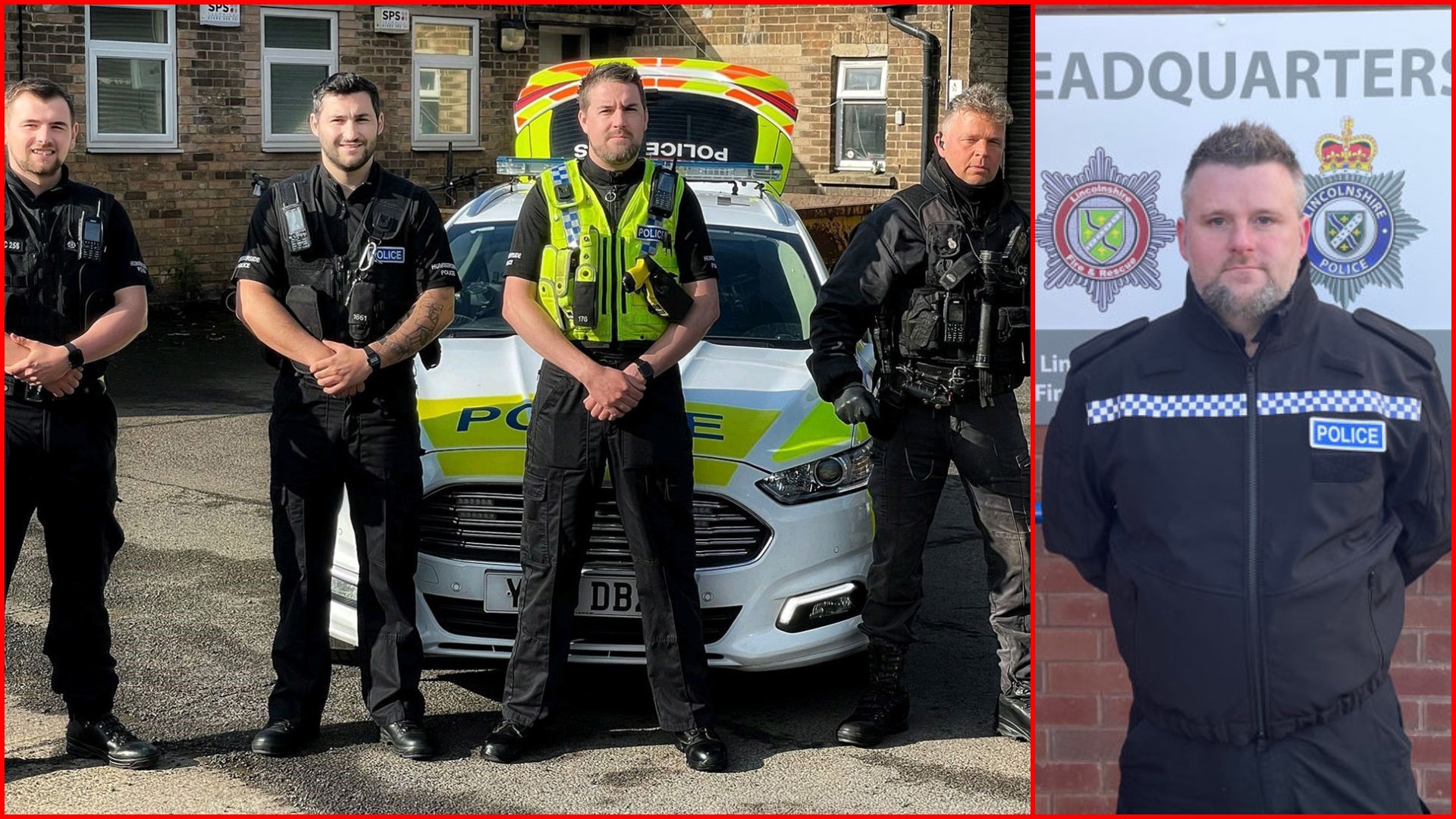 The off-duty policeman stabbed by a Louth double murderer during his arrest, and four Humberside officers who arrested a gunman have been nominated for National Police Bravery Awards.
The National Police Bravery Awards will be held in July, with a total of 77 nominees from 39 forces across England and Wales being recognised and honoured for their service in trying times.
Lincolnshire's nominee at the awards will be PC Stephen Denniss, the off-duty officer who bravely confronted Louth double murderer Daniel Boulton while he was on the run in Hubbard's Hill last year.
---
Read: Off-duty police officer stabbed by murderer Daniel Boulton says it's 'all part of policing'
---
PC Denniss was walking his dog when he recognised Boulton talking to a woman in Hubbard's Hill. He ran over to detain him and a scuffle broke out before Boulton ran away wielding a knife.
He turned and attacked PC Denniss, stabbing him in his left leg before running away. However, the officer continued to chase Boulton, even with a stab wound, and eventually called for the backup necessary to arrest the dangerous murderer.
Boulton received two life sentences for the double murder, with a minimum of 40 years to be served before he is eligible for parole. He was handed a further 21 months for the assault on PC Denniss.
Helen Stamp, Chair of Lincolnshire Police Federation, says: "PC Denniss' actions demonstrate that he showed tremendous courage in tackling a man whom he knew had committed such atrocious crimes, putting the safety of the public before himself. Thankfully he was not seriously injured but he certainly went beyond the duties expected of him."
---
In Humberside, four officers have been nominated for their role in the arrest of Jamie Burke, a gun wielding man who fired a pistol at one of the officers but miraculously missed.
PCs Gary Kendrew, Harry Taylor, Zach Meadows and dog handler Chris Grady were on patrol in Scunthorpe on July 26 last year when they noticed a man acting suspiciously.
A pursuit began and the suspect reached into a bag, pulled out a gun and fired it in the direction of PC Meadows, who could only raise his hands in a bid to protect himself. Thankfully the bullet missed the officer.
In a remarkable act of bravery, Meadows decided to continue his pursuit of Burke, now with the backup of his fellow officers.
After the man burst into a neighbouring garden and climb onto a single story roof, he plotted an escape through an open window of a property, but the officers surrounded the exit of the building.
Children's toys could be seen in the property so with the obvious fear of a hostage situation, officers ran inside and managed to get Burke under control to arrest him. Burke lated pleaded guilty to three firearm charges, and will be sentenced pending a psychiatric report.
Humberside Police Federation Chair Lee Sims said the incident had seen the officers effectively put all thoughts of their own safety to one side in a bid to get the dangerous gunman off the streets.
"The man had already shown he was not afraid to fire a gun at a police officer, so for them to proactively continue the pursuit without knowing whether he would do so again is to their enormous credit," he said.
"They showed incredible bravery and were determined that this individual would not harm their colleagues or innocent members of the public. They made sure this dangerous individual was off our streets.
"We are very proud of Gary, Harry, Zach and Chris – and let's not forget PD Xander – and they are all very worthy nominees for a National Police Bravery Award."