The Lincolnshire MPs supporting Boris Johnson, and those staying quiet, following confidence vote
Seven have publicly supported Boris, while four remain quiet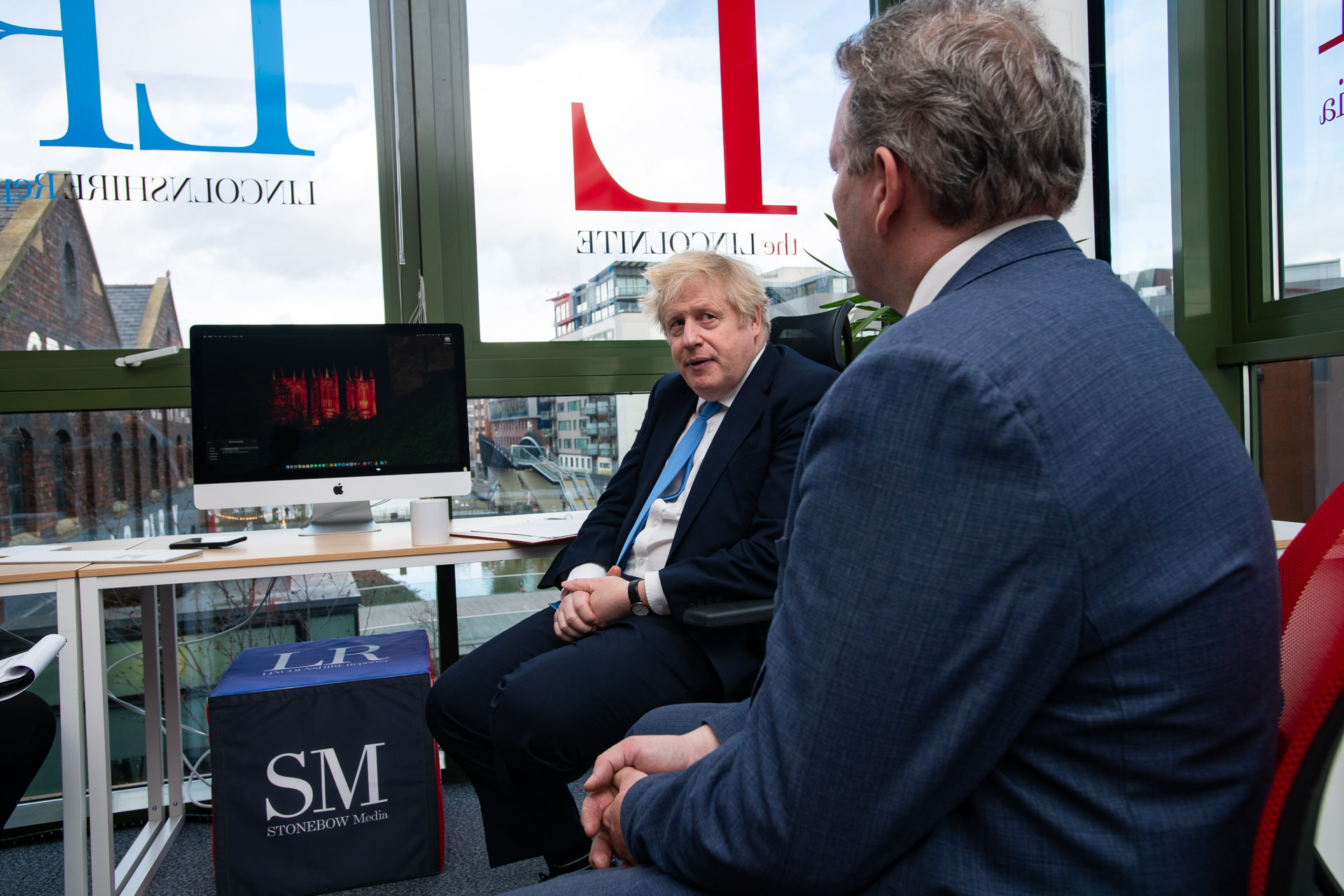 Prime Minister Boris Johnson can enjoy the public support of many of Lincolnshire's MPs after he survived a no confidence vote within the Conservative Party on Monday.
Boris Johnson was met with a no confidence vote on Monday, after at least 15% of Conservative MPs made their intentions clear to seek a vote on his leadership of the party.
The Prime Minister survived in his role, winning 59% of the vote with 211 Conservative MPs backing Mr Johnson, but he suffered a huge rebellion within the party as 148 voted against his leadership – which is a smaller majority victory than Theresa May's no confidence vote in 2018.
While the PM described the victory as "decisive", many feel it is a damaging result for Johnson and the Conservative Party, which appears to now be showing clear signs of division.
Many of the MPs in Greater Lincolnshire remained coy in speaking about whether they would support Boris Johnson or not until after the vote, but with the results now in we are seeing multiple local members come forward to voice their backing for the Prime Minister.
Here is what Lincolnshire's MPs had to say about the confidence vote and Boris Johnson as a leader/Prime Minister:
---
Gareth Davies – Grantham and Stamford
Gareth Davies, MP for Grantham and Stamford, voiced his full support for the Prime Minister following the confidence vote on Monday, saying that even the "harshest critics" of Boris Johnson can recognise his "considerable achievements through serious adversity".
Mr Davies said: "At a time of such national and international challenge – whether the cost of living or Russia's ongoing war in Ukraine – it would be an abrogation of Parliament's responsibilities to the people of the United Kingdom and our friends in Eastern Europe to turn inwards, rather than facing up to these momentously important challenges and executing our plan to deal with the trials ahead.
"The Prime Minister won the biggest electoral mandate in forty years, and this should not simply be overturned by MPs without the formal consent of our electors.
"The wonderful thing about living in a democracy is the co-existence of differing views. There are very strong feelings on all sides of this matter.
"I have received significant representations from both the Prime Minister's supporters and detractors amongst my constituents; I respect everyone's view and am grateful to constituents for sharing them with me.
"Ultimately, it is important we come together in the national interest and turn our full focus to the severe problems our country faces today and in the months to come; we should waste no more time, but tackle them head-on – now – with the unity, attention, and determination they require."
---
Karl McCartney – Lincoln
Karl McCartney, MP for Lincoln, told The Lincolnite that he voted in support of Boris Johnson because he has made "the right call" on "all of the big decisions" in the last couple of years.
"I can confirm that I voted in support of Boris Johnson last night and he continues to retain my confidence as our Prime Minister.
"Since he was elected as Conservative leader, on all of the big decisions throughout the difficult last couple of years, including those affecting Lincoln, he has made the right call.
"Nationally, he has made sure that Brexit was delivered which was what the majority of people in Lincoln wanted as seen by the Referendum result in 2016.
"He also delivered the fastest Covid vaccine rollout in Europe, ensured the economy is bigger than it was before the lockdowns and shown world-leading support for the people of Ukraine.
"By backing Prime Minister Boris Johnson in a confidence vote yesterday, the Conservative Party can put the distraction of the past few months behind us, unite, and focus on getting on with the job – serving our constituents and the country, as we were elected by them to do.
"My focus, and indeed the Government's focus, is now as it should be, on growing the economy, cutting taxes, making our streets safer, and busting the NHS backlogs. There is no alternative leader, no alternative plan and no alternative way forward being promoted by anyone else, and certainly not by the King of Durham, Sir Keir Starmer.
"The Prime Minister has also made significant progress on a range of manifesto commitments including those affecting Lincoln such as delivering extra police officers, of which 200 more have been recruited for Lincolnshire.
"He has also ensured that there has been investment in our city centre, County Hospital and in our universities and college. He has also delivered on the funding for the Northern Hykeham Relief Road which will form the final piece in the jigsaw in creating a ring road around the City, which will benefit the whole region and 100 000s of Lincolnshire residents and visitors.
"Boris has and will continue to deliver for this country and for Lincoln and our county."
---
Victoria Atkins – Louth and Horncastle
Louth and Horncastle MP Victoria Atkins also backed the PM in a statement on Tuesday morning, stating that her focus now turns to "championing the local economy".
She said: "The Prime Minister has my full support. Our priority must be tackling the cost of living crisis and making our streets safer with the vital work we are doing to build more prisons, recruit more police officers and keep criminals in prison for longer.
"I am focused on championing the local economy, supporting our bids for the Levelling Up Fund and building our new coastal infrastructure through the £24m Mablethorpe Town Deal investment."
---
Matt Warman – Boston and Skegness
Matt Warman, Member of Parliament for Boston and Skegness, outlined his backing for Boris Johnson prior to the vote, saying it was "in the national interest" to support the Prime Minister and "get on" with the task in hand.
Mr Warman said: "I've always been clear that some of what went on in Downing Street over lockdown was deeply wrong. It can't be wiped away by Brexit or the success of the vaccine programme or the UK's role against Putin.
"But the Prime Minster has apologised, and those examples, with others, do show what Boris Johnson's government can achieve when it is bold and ambitious. Those qualities are why he was entrusted with a Conservative majority that gives a real opportunity to deliver for British people.
"So rather than leadership contests and votes of confidence, I want to see the government deliver on the issues that fill up my inbox – the cost of living, infrastructure, childcare and a host of other matters.
"It is so that we can get on with doing that – in the national interest – that I'll be supporting the Prime Minister."
---
Lia Nici – Great Grimsby
As Boris Johnson's Parliamentary Private Secretary, it came as little surprise to see Great Grimsby MP Lia Nici announce her intention to vote in favour of the Prime Minister on Monday.
The Conservative MP posted on social media on the day of the vote saying: "I will be voting (by proxy) in full support of the Prime Minister. He delivered Brexit. He secured Covid vaccines freeing us from lockdowns earlier. PM getting on with the job of tackling illegal immigration and Levelling Up."
---
John Hayes – South Holland and The Deepings
John Hayes, MP for South Holland and The Deepings, gave an interview to BBC 5 Live's Colin Murray on Monday evening explaining his decision to vote to keep Boris Johnson as Conservative leader.
He described a leadership contest as "incredibly self indulgent" and said: "The decision making process belongs to the electorate, they're the people who chose governments and Prime Ministers.
"I regret what happened at Downing Street. I think it was wrong. I think it demanded an apology and it got an apology. You can't defend breaking the rules when other people had to stick to them."
---
Caroline Johnson – Sleaford and North Hykeham
Sleaford and North Hykeham's Caroline Johnson did not release a public statement about her voting intentions, but did reply to a Twitter user to confirm her support for the Prime Minister.
When asked if she would be voting for the Conservative leader on Monday, the Sleaford and North Hykeham MP said: "Please be reassured that I will."
---
The following MPs have either failed to publicly announce their stance on the matter, or failed to respond to The Lincolnite's request for comment:
Andrew Percy – Brigg & Goole
Holly Mumby-Croft – Scunthorpe
Martin Vickers – Cleethorpes
Edward Leigh – Gainsborough