July 13, 2022 1.02 pm
This story is over 16 months old
Lincoln Cathedral porch to be fenced off after fires and vandalism
It would match the new North Green fencing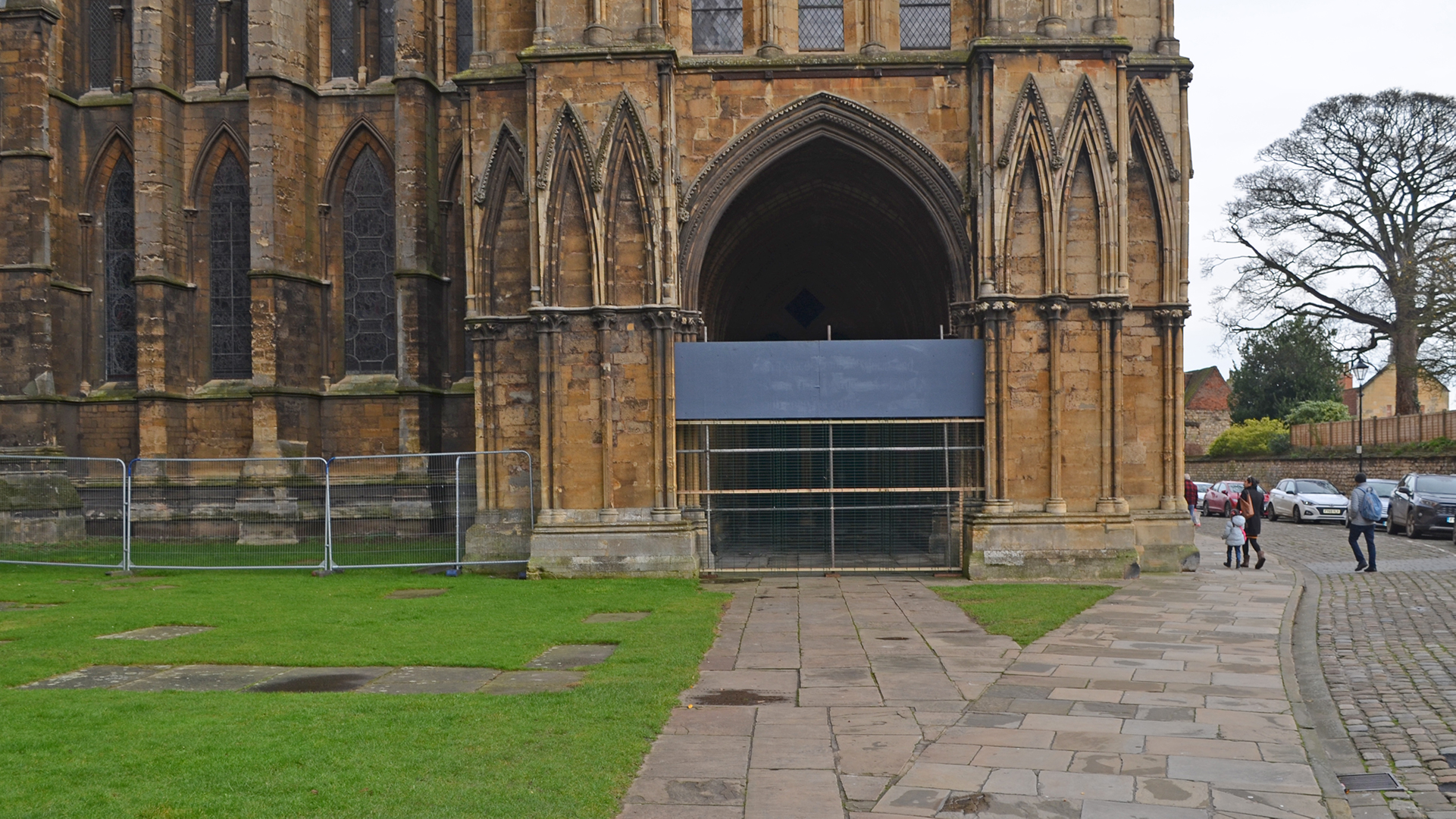 New railings could line Lincoln Cathedral after damage to a 13th century porch caused by fires.
The corporate body Of Lincoln Cathedral says people congregating in the historic building's Galilee Porch have been reportedly taking drugs and vandalising the fabric of the masonry for years.
Rough sleepers have been staying in the area leaving an "unhygienic mess" to be cleared up, they said in documents submitted to the City of Lincoln Council.
In response, the Cathedral wants to build a 1.4m high fence along the pavement across the porch and up to the south east corner of the Consistory Court.
The railings will be similar in design to those now installed around the North Green.
"The porch conceals an area to the side of the SW Transept and this is frequently used by rough sleepers who often leave the area in a very poor state and can be threatening in their behaviour. Again vandalism is sometimes caused to the fabric of the cathedral," said the report.
It adds there is "increasing concern" around masonry, which needs repairs, falling from the south side of the nave.
"Because of other fabric priorities elsewhere it will be some considerable time before the masonry repairs can be attended to.
"It is therefore desirable to keep the public away from the wall for the nave."
The document adds they are "mindful" of homelessness issues in the city, but they "do not believe that allowing them to sleep in this area of the cathedral is appropriate and it needs to be discouraged".
See the plans in full here.