Microworld: Exploring the Lincoln interactive art exhibition in stunning technicolour
Microworld has arrived at Lincoln's Collection Museum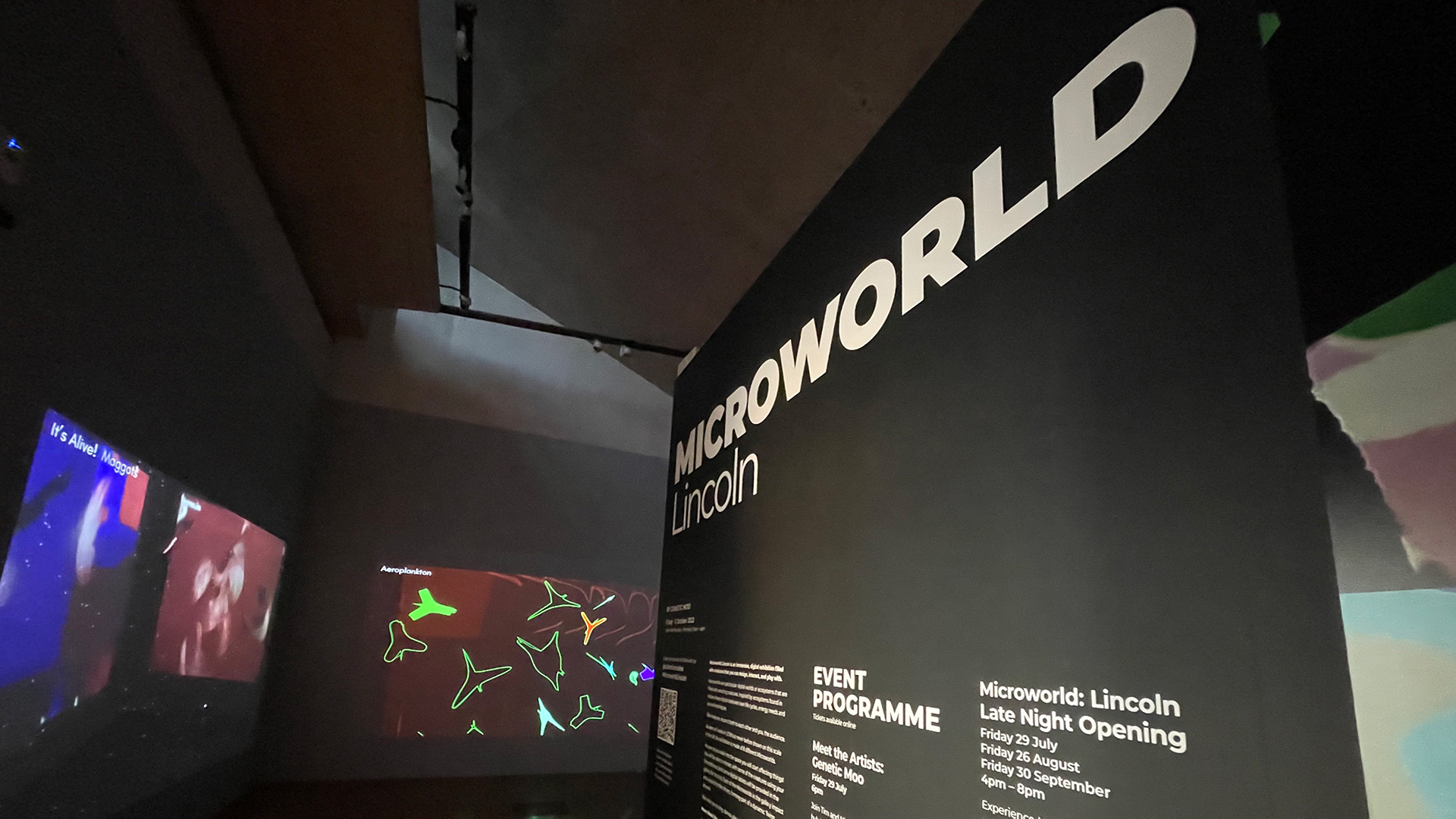 The Collection Museum is playing host to an interactive digital art exhibition that responds to your sounds and movements, inviting people to feel at one with nature.
Microworld: Lincoln, which will be open to the public from Saturday, July 9 to October 2, is an immersive art experience with eight different interactive pieces to absorb – each representing a different type of ecosystem.
The artwork is filled with bright colours, unique shapes and displays of animals, inspired by the science of nature and how microorganisms adapt to their surroundings in the name of survival.
Everyone is a digital artist in Microworld, as those who go to see the artwork can manipulate the screens they are looking at by moving or making sounds. Some even have QR codes you can scan with your smartphone to appear on the screen.
The artists behind the project, a UK-based collective called Genetic Moo, told The Lincolnite that while there is a "low-key political message" of "acknowledging all of our responsibilities in an ecosystem", first and foremost it is about people "having fun interacting with the pieces".
"In the immediate we'd like for people of all ages to play around and have fun with the pieces, but long term we'd hope people can think about what they see on the screens and how everything is connected.
"I guess it is a space of exploration, we're really keen for people to feel they can just try things out without any major instruction, taking from the experience what they please."
Jenny Gleadell, exhibitions officer at The Collection Museum, said: "This isn't really like anything we've had in the gallery before. It will be fun and colourful, totally interactive and immersive, and completely unique for each person.
"We were able to preview some of the themes and ideas around the exhibition at the Lincolnshire Show last week, and there was a real buzz of excitement amongst visitors about seeing it for themselves when it opens. I'm looking forward to people's reactions!"
The unveiling of the exhibition comes alongside an exciting programme of events and talks, inviting visitors to enjoy the art in a variety of ways.
Tickets for the experience are on sale now, priced at only £3 from the Collection Museum website.