Red Arrows donate over £90k to charity this year
The biggest donation gifted was £12,000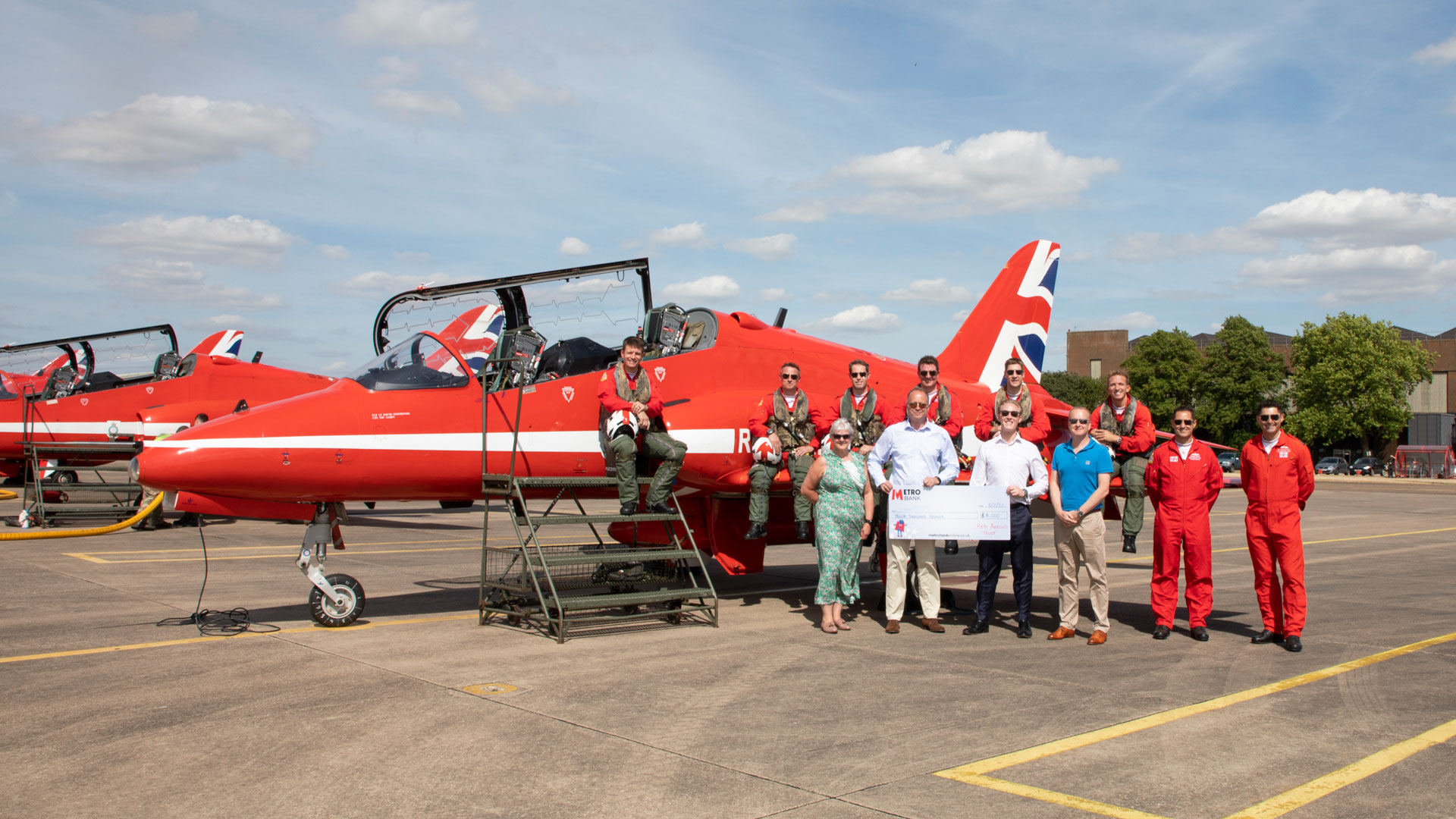 The Red Arrows Trust has shown that its service to the country continues on the ground as well as in the air.
The trust gains an income from royalties associated with sales of approved Red Arrows memorabilia and then distributes it to worthy causes twice a year.
The trust has donated thousands of pounds to a list of charities in the last year, adding up to a total of £91,000.
The biggest donation, of £12,000, was made to Flying Scholarships for the Disabled in January this year.
Other charities gifted included Lincs and Notts Air Ambulance, who received a donation of £3,000 in January.
The following charities received donations:
Flying Scholarships for the Disabled – £12,000
LIVES – £4,000
Lincs and Notts Air Ambulance – £3,000
 Jon Egging Trust – £3,000
St Barnabas Hospise – £3,000
Other charities donated to:
July 2022 donation:
Models for Heros – £5,000
Aerobility – £5,000
St Andrew's Hospice – £500
FareShare – £500
January 2022 donation:
RAFA – £10,000
RAFBF – £10,000
Stubs – £5,000
Douglas Badar Flying – £3,000
Care for Veterans – £3,000
On Course Foundation – £3,000
Blind Veterans – £3,000
Combat Stress – £3,000
Blesma – £3,000
Ranchers Riding Ranch – £2,500
Rainbows – £2,000
War Memorials – £1,500
Alzheimers UK – £1,000
Diabetes UK – £1,000
Happy Days – £1,000
Derby Air Ambulance  £3,000