Water leak leaves pavement looking like swamp in Lincoln
It's been running down the road for years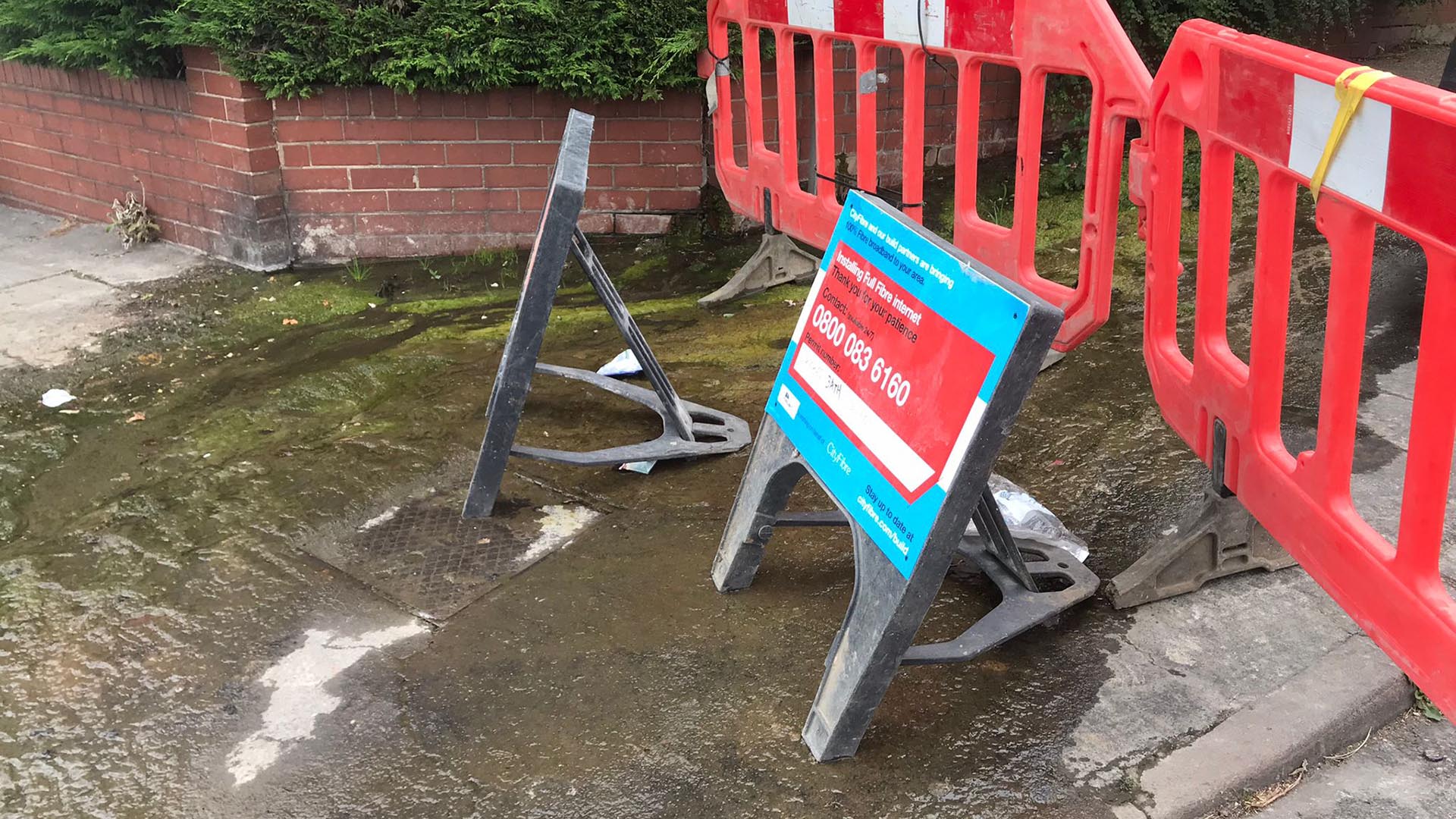 A piece of swampy, algae-covered pavement has been described as an "absolute mess" by a Lincoln resident who is afraid to walk through it.
Water has been running from an underground spring onto the corner of Monks Road and Bathurst Road for the past two years.
It has become permanently covered in slippery green muck, with people often choosing to step into the road instead of walk through it.
Water is also trickling for some way down the side of Monks Road.
Anglian Water have confirmed that it isn't a water leak, and comes from a naturally-occurring spring. (The roadworks pictured are unconnected to it.)
The City of Lincoln Council say that they have plans to manage it and ensure pedestrians' safety, but residents aren't pleased with the state of the pavement.
Mrs Myers, 86, who lives nearby on Bathurst Road, said: "It's been like that for at least two years, and it's been getting worse lately.
"You have to go around it onto the road when it gets slippery. I'm in my 80s – I don't like walking through it, and pushchairs and wheelchairs have problems too.
"It looks an absolute mess, and it gets worse in winter.
"There are workers here this week installing broadband cables, and they told us they can't dig up the road on the corner because of it."
Another resident said: "It's got really bad over the last six months, you can't walk across it.
"Water has been coming out 24 hours a day – day in, day out. Residents have been onto Anglian Water and the council, but nothing gets done."
A spokesperson for Lincolnshire County Council said: "We suffer from underground springs all along the hill of Monks Road/Arboretum – we have plans in to manage the flow of water to prevent any safety issues."
Anglian Water also confirmed that they weren't able to address it.
"This is a spring that has been there many years and Lincolnshire highways are aware of it. Our teams have surveyed this many times and there is no indication of a water leak," a spokesperson said.