Woman arrested for suspected drink driving after A46 Hykeham roundabout crash
Thankfully nobody was seriously injured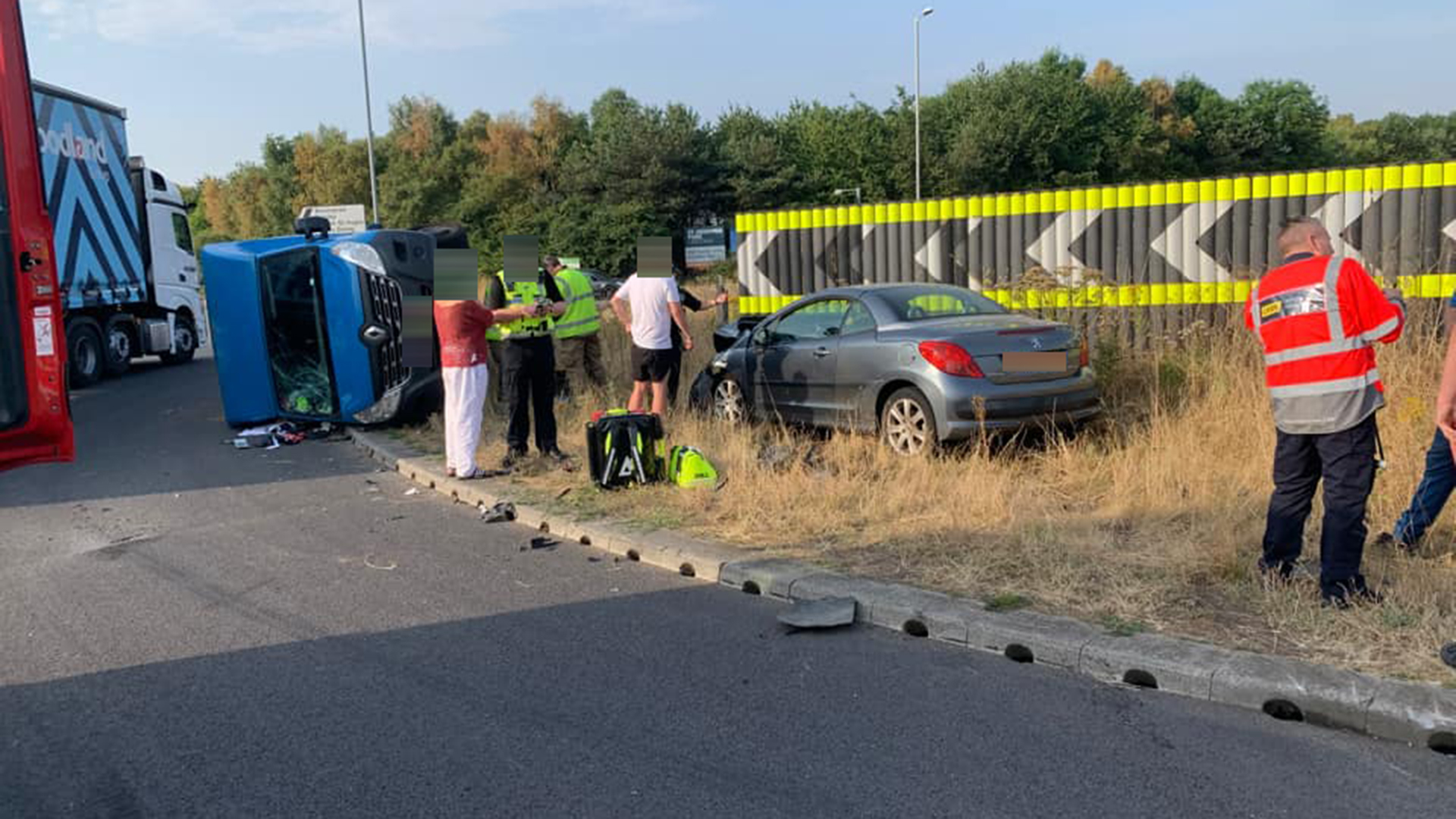 Police have reopened a roundabout on the A46 and arrested a woman on suspicion of drink driving after a two-vehicle crash on Tuesday morning.
The incident, which took place before 9am on Tuesday morning, involved a Peugeot 207 and a Renault van on the A46 Hykeham roundabout.
The van ended up on its side, while the Peugeot was left crumpled in the island section in the middle of the roundabout, closing the road between the Hykeham roundabout near Pennells Garden Centre and Halway House roundabout near Swinderby.
The road reopened at around 11.20am on Tuesday, according to Lincolnshire Police, and thankfully no serious injuries were reported.
The driver of the van was taken to hospital as a precautionary measure, but there aren't thought to be any major injuries, and a woman was arrested on suspicion of drink driving.
Investigations are ongoing.