October 17, 2022 11.03 am
This story is over 13 months old
Trade unions say Enough is Enough at Lincoln rally
A combined protest on wages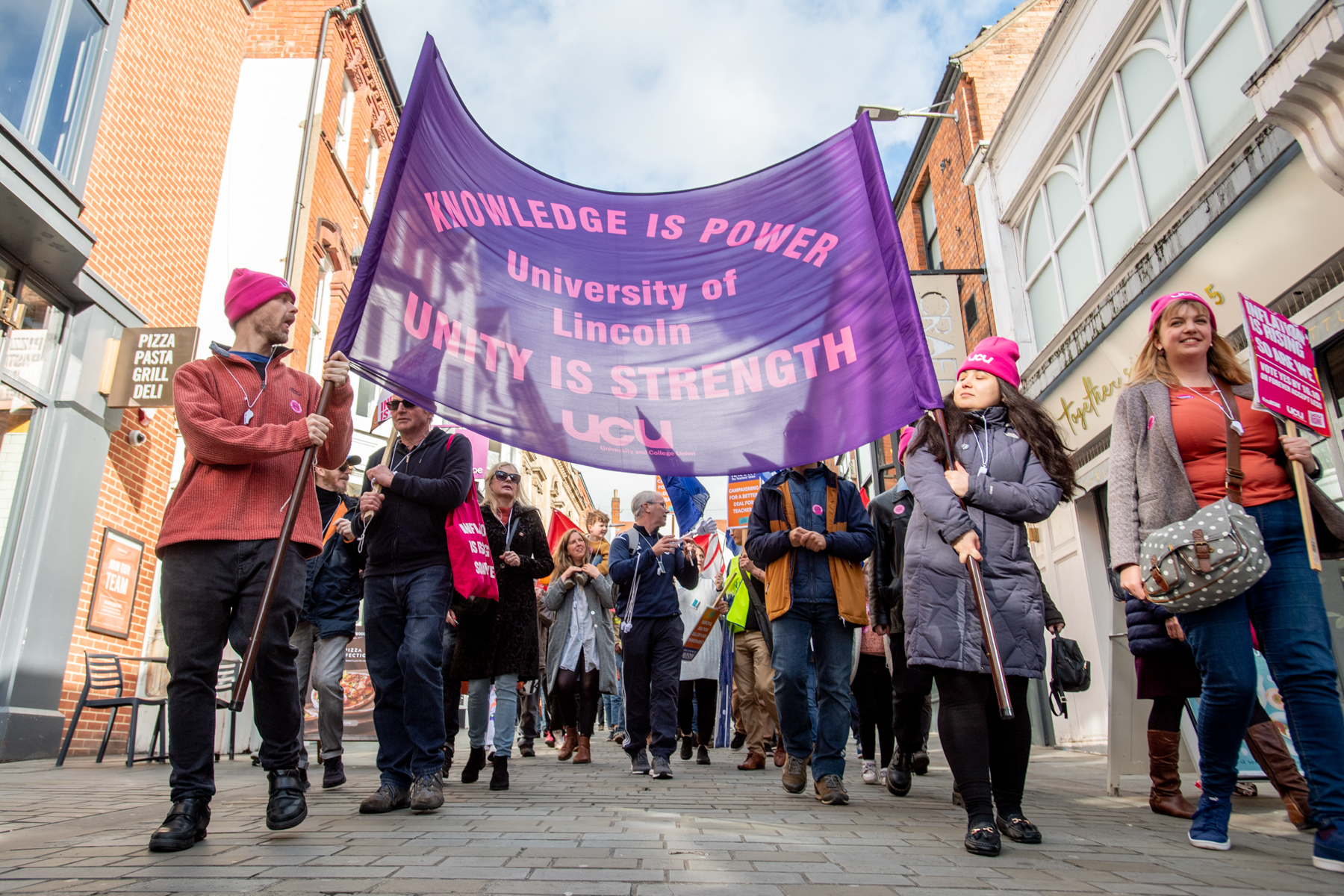 A trade unions rally was held in central Lincoln this weekend, as workers took a stand against what they call unfair pay terms in their jobs.
'A Better Deal For Workers Rally' took place through the High Street on Saturday, October 15, with representatives from multiple trade unions – including the GMB, Unison, Unite the Union and NASUWT (The Teachers' Union).
The rally began outside the Cardinal's Hat pub on Lincoln High Street at 10.30am on Saturday, with members from a range of trade unions marching through central Lincoln in protest of pay terms and working conditions.
It is just the latest in a long line of planned action by trade unions not just here in Lincolnshire, but across the country, as 2022 looks set to be the year of strikes.
The train travel sector has been hit with significant disruption as a result of consistent picket lining by the National Union of Rail, Maritime and Transport Workers, along with train drivers' union ASLEF.
This has also been the case for the Communications Workers Union, which has organised walk-outs at Royal Mail and BT and Openreach call centres in recent weeks and months.
It was organised by Lincoln resident Bradley Wall, also a member of the NASUWT, who told The Lincolnite that the real terms pay cut his sector has been offered is synonymous with the government's "austerity programme".
Before the rally, Bradley said: "Like many other parts of the public sector over the last decade, real terms pay has taken a significant cut under the Conservatives' austerity programme.
"Teachers' real terms pay has depreciated by 20%. This isn't sustainable – not least due to hikes in energy and food bills – and Enough is Enough.
"The NASUWT is calling on the government to offer a significant restorative pay increase for teachers. If not the recruitment and retention crisis that has now hit the profession will only exacerbate."
See more photos from the rally, captured by John Aron, below: