December 5, 2022 7.56 pm
This story is over 11 months old
Pantomime villain steals The Drill's festive Rapunzel banners
What a Scrooge!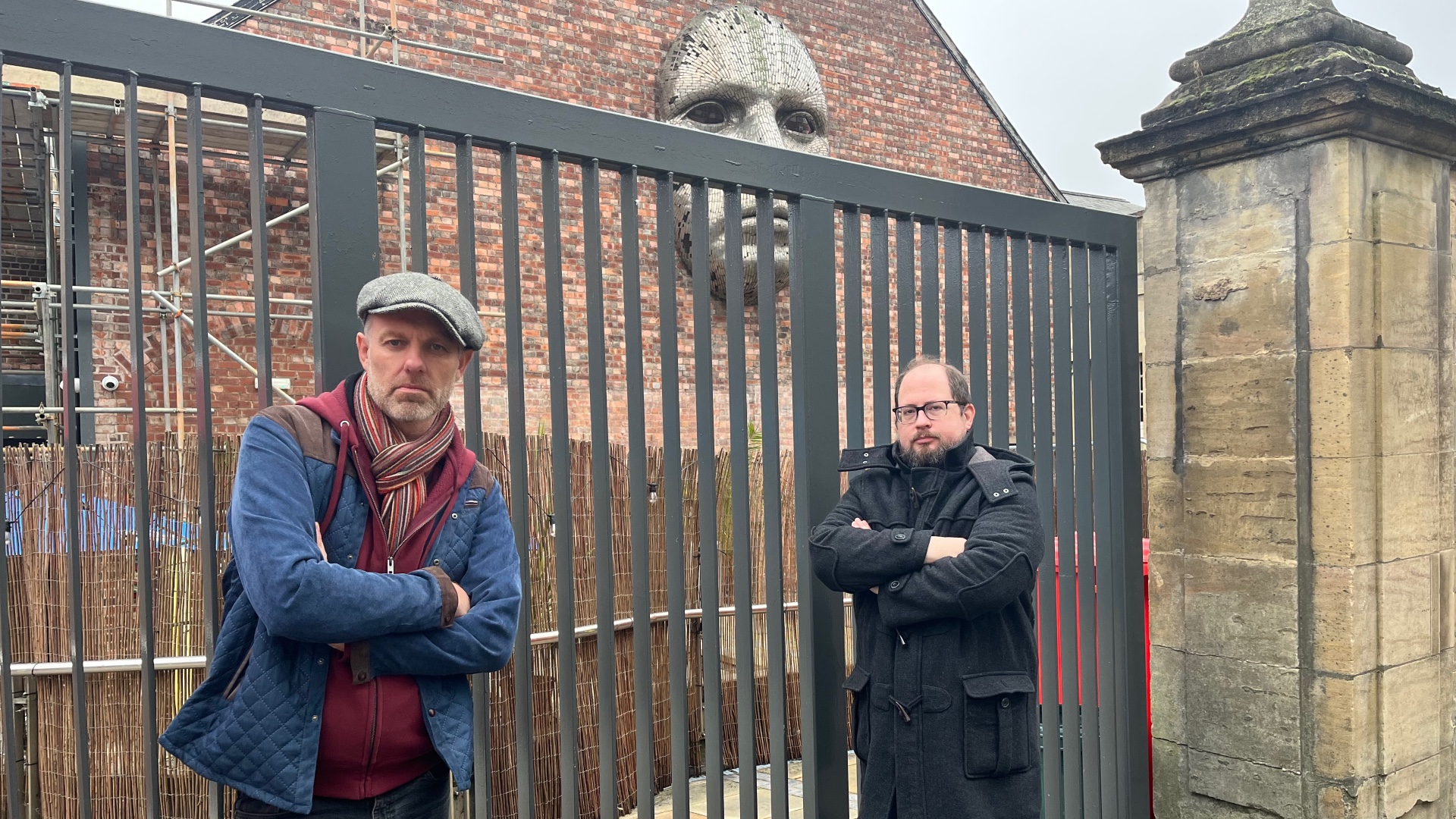 Two of The Drill's advertising banners for its upcoming pantomime production of Rapunzel have been stolen by a Lincoln Scrooge, and there's free tickets and a cash reward for anyone who can help get them back.
The annual Christmas pantomime held by The Drill, in association with Jamie Marcus Productions, will be returning to the Lincoln arts venue from Friday, December 9 until January 2.
The production will be Rapunzel, using modern elements of popular culture and intertwining them with the classic fairytale. Tickets are available for the show via The Drill website.
Anticipation is building for the show, but unfortunately not one but two vinyl banners promoting the pantomime have been stolen from across Lincoln.
The first was taken from the bridge at St Marks Shopping Centre, with the other stolen directly outside The Drill, and an appeal for information is now underway.
A male in a red baseball cap was seen on CCTV cutting the cable ties securing the banner to the railings at the front of The Drill at around 8.45pm on Sunday, November 20.
He removed the banner and walked down Freeschool Lane in the direction of the city centre, and further footage is being reviewed while the incident is reported to police.
The Drill and Jamie Marcus Productions Ltd are offering a cash reward of £50, as well as two tickets to panto and food vouchers at The Drill, for anyone who can provide information that leads to a positive prosecution.
Manager at The Drill, Craig Morrow said: "This sort of petty behaviour has a real financial impact on community arts venues such as ours – such a Scrooge-like thing to do!
"I honestly can't see why anyone would feel threatened by a piece of advertising – unless they're scared people will have too much fun at The Drill this Christmas."
Jamie Marcus, producer of the upcoming show, said: "It's such an odd occurrence – in twenty years of producing panto, and fifteen of those here at The Drill, I've never known any of our publicity to be stolen.
"If someone was going to steal anything you'd think it'd be a ticket to come and see the show! They're selling like hotcakes so that I could understand, but a banner? Well, maybe 'Lincoln's best panto' is even more popular than we realised!"
If you can help with this investigation, email [email protected].
---
MyLocal Lincolnshire is the new home of The Lincolnite. Download the app now.