January 18, 2023 11.15 am
This story is over 9 months old
88 injuries at Lincoln Christmas Market – but poor crowd control not blamed
Thankfully the injuries were minor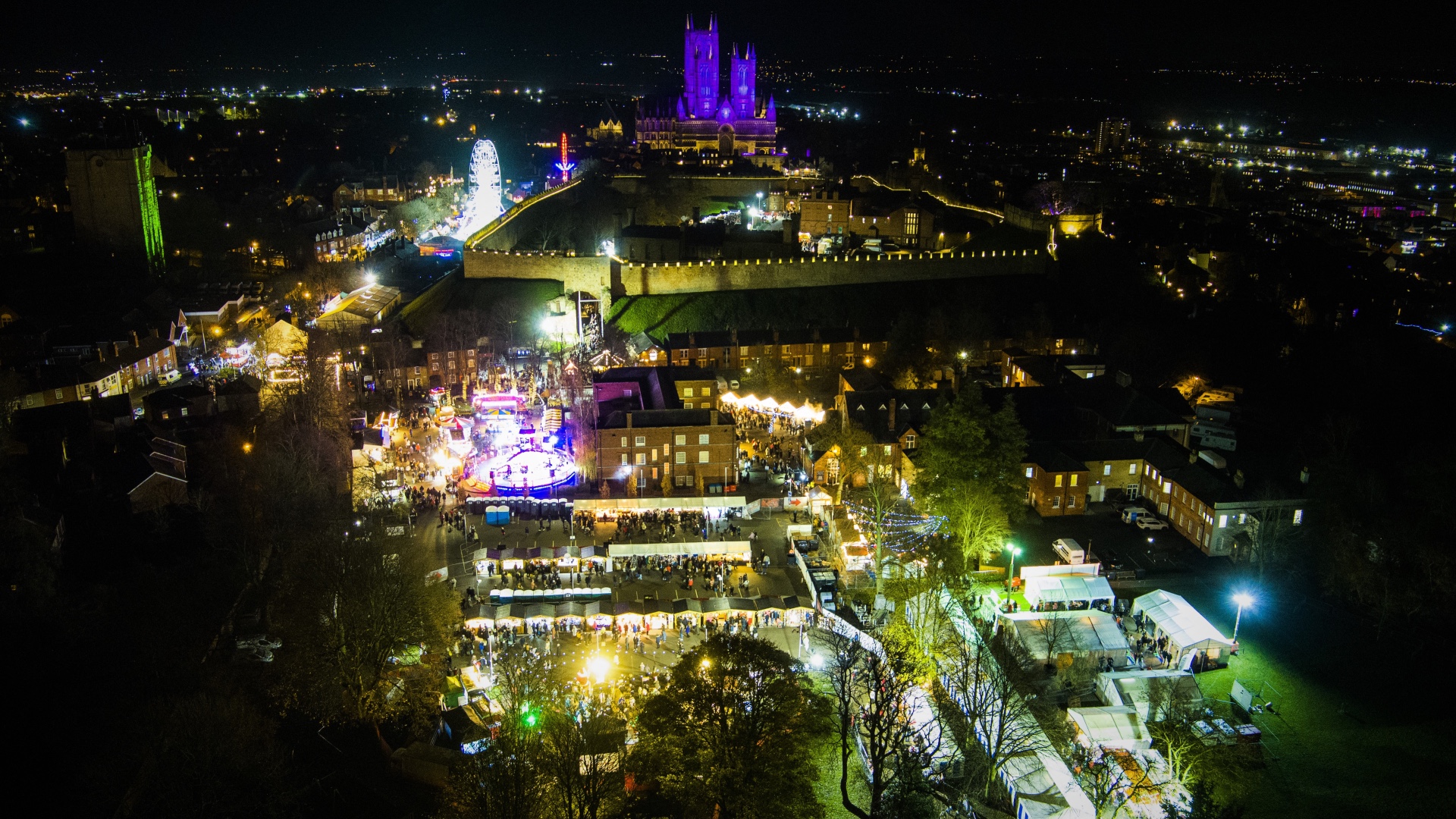 Almost 90 people were treated for injuries at the 2022 Lincoln Christmas Market.
However, a council leader says that overcrowding and poor crowd control measures weren't responsible.
Some 320,000 people attended the four-day market, which was the busiest in Lincoln's history. A total of 88 people were treated for injuries.
There had been concerns about the number of people who packed into the castle at the peak on Saturday, when access to the Lawn was temporarily closed.
However, Councillor Neil Murray said the crowd control measures performed well, and medical episodes were unavoidable when this many people attended.
The problems that required First Aid included head injuries, chest pain, minor cuts and bruises and dizziness.
The Portfolio Holder for Economic Growth told the Lincoln full council meeting: "This was our busiest event on record, with 320,000 visitors across the days.
"As with any large event there were a number of medical episodes. These were a small proportion of the overall attendance."
Eight injuries were reported on the Thursday, 20 on Friday, 39 on Saturday when the biggest crowds arrived, and 16 on Sunday.
At the busiest point on Saturday evening, market-goers queued for 30 minutes to exit the Westgate side, with much of the castle at a standstill.
In answer to a question from Councillor Thomas Dyer on whether poor crowd control to blame for any, Councillor Murray said the market's measures were "nationally renowned."
He added: "The police and ambulance service were all absolutely brilliant.
"When we have 320,000 people in one place, you are going to get people who aren't very well. Thankfully they were relatively minor injuries.
"This was a great event, our biggest ever."
The 2023 Christmas market has been announced for Thursday, December 7 to Sunday, December 10.
---
MyLocal Lincolnshire is the new home of The Lincolnite. Download the app now