January 12, 2023 2.30 pm
This story is over 10 months old
Fears new lorry park off A46 roundabout will cause accidents
Roundabout already busy say residents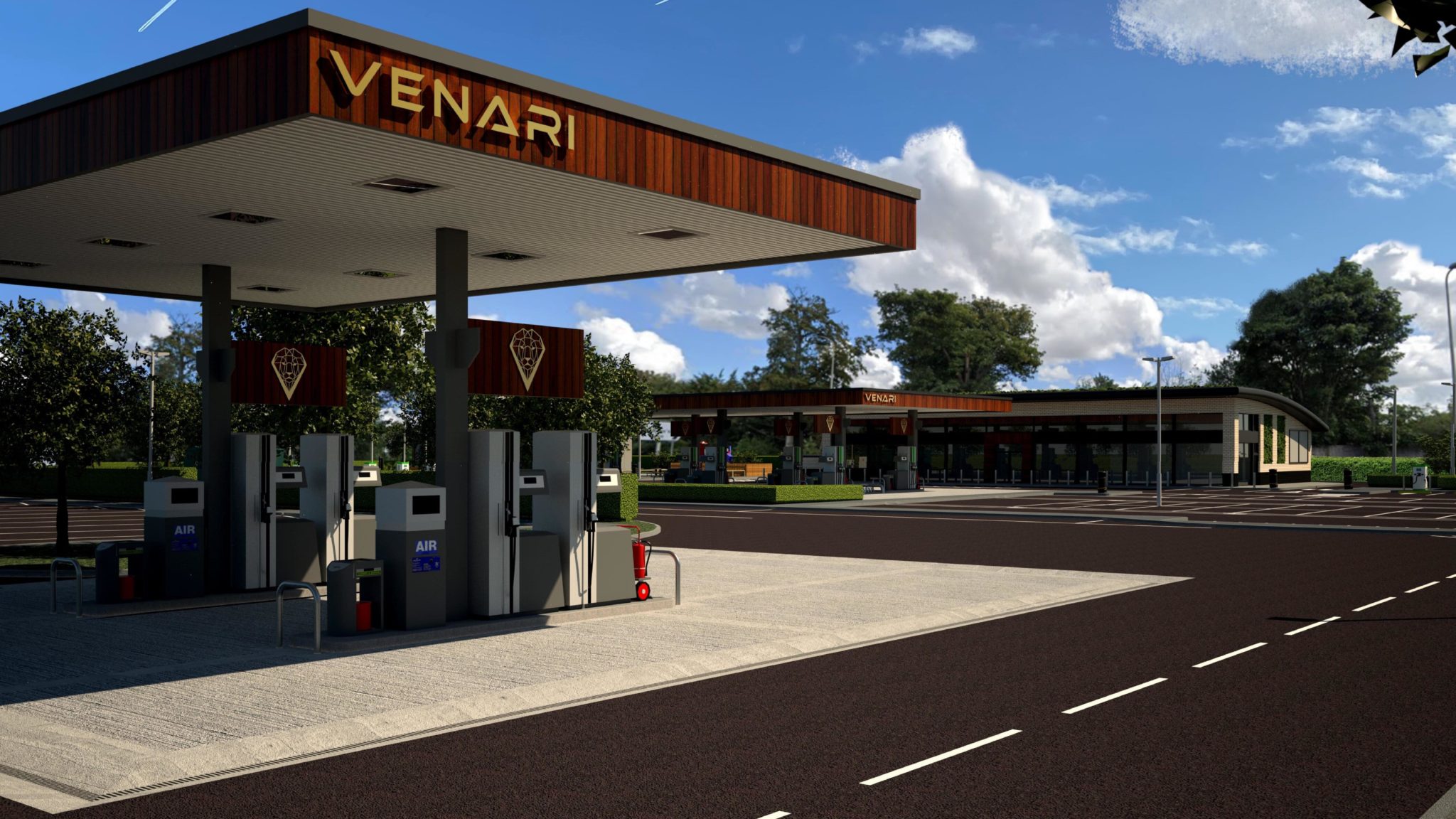 Plans for a new lorry park, petrol station and food and drink drive-thrus on the edge of Lincoln have sparked fears of increased traffic and safety accidents.
Venari Fuel has applied to West Lindsey District Council to build the roadside service area off the A15/A46 Riseholme Roundabout with access from the A15.
The main building will include hot food offers including a drive-thru lane, toilet and shower facilities and a sales area. A separate drive-thru coffee building will also be built.
The development would also include 40 spaces for HGVs to park, alongside customer parking, a petrol station, electric vehicle charging points, picnic and play areas and HGV fuelling.
However, nearby residents have already raised concerns about the new build with fears that traffic would end up backed up to the roundabout and safety concerns over schoolchildren and nearby residents.
They have said the site is classified as a green wedge and in open countryside and the development would increase pollution in the area.
Riseholme Parish Councillor Elizabeth Diver said: "We don't think this is just a Riseholme or Burton Parish problem – it's for all the people on the Ermine as well, there are 300 houses planned there meaning a further 600 cars using that roundabout.
"The amount of traffic involved is ridiculous, for a small city like Lincoln, especially on the main approach to the historic part of the city."
She added that the consultation time frame (deadline February 2) was too short considering the festive break for both councils and other residents.
Objectors also include Martin Finney, who said: "The proposed lorry park would degrade the Lincoln Green Wedge, further overload the Lincoln Bypass, and damage quality of life at a time when many new developments have been planned."
John Barrett said it was an accident "waiting to happen".
"Cars speeding up after getting on the A15 from the roundabout would hit the rear of large wagons slowing to turn into the park or those trying to exit the lorry park.
"If a large wagon wanted to turn right onto the A15 it would just block the A15 altogether."
In documents submitted to West Lindsey District Council, the developers, however, said the proposal would meet a "demonstrable and justified need" for services.
"The scheme will provide passing motorists with essential services and will improve safety for road users through the provision of high quality rest and recuperation facilities thus improving road safety," they said.
"The proposal can be delivered and operated with minimal adverse impact to the surrounding area or its residents."
The developer added it would not impact on existing developments and would be sensitive to the character of the local area.