January 1, 2023 5.00 pm
This story is over 9 months old
Flashback 2022: How Lincolnshire welcomed Ukrainian refugees
Communities came together to support the refugees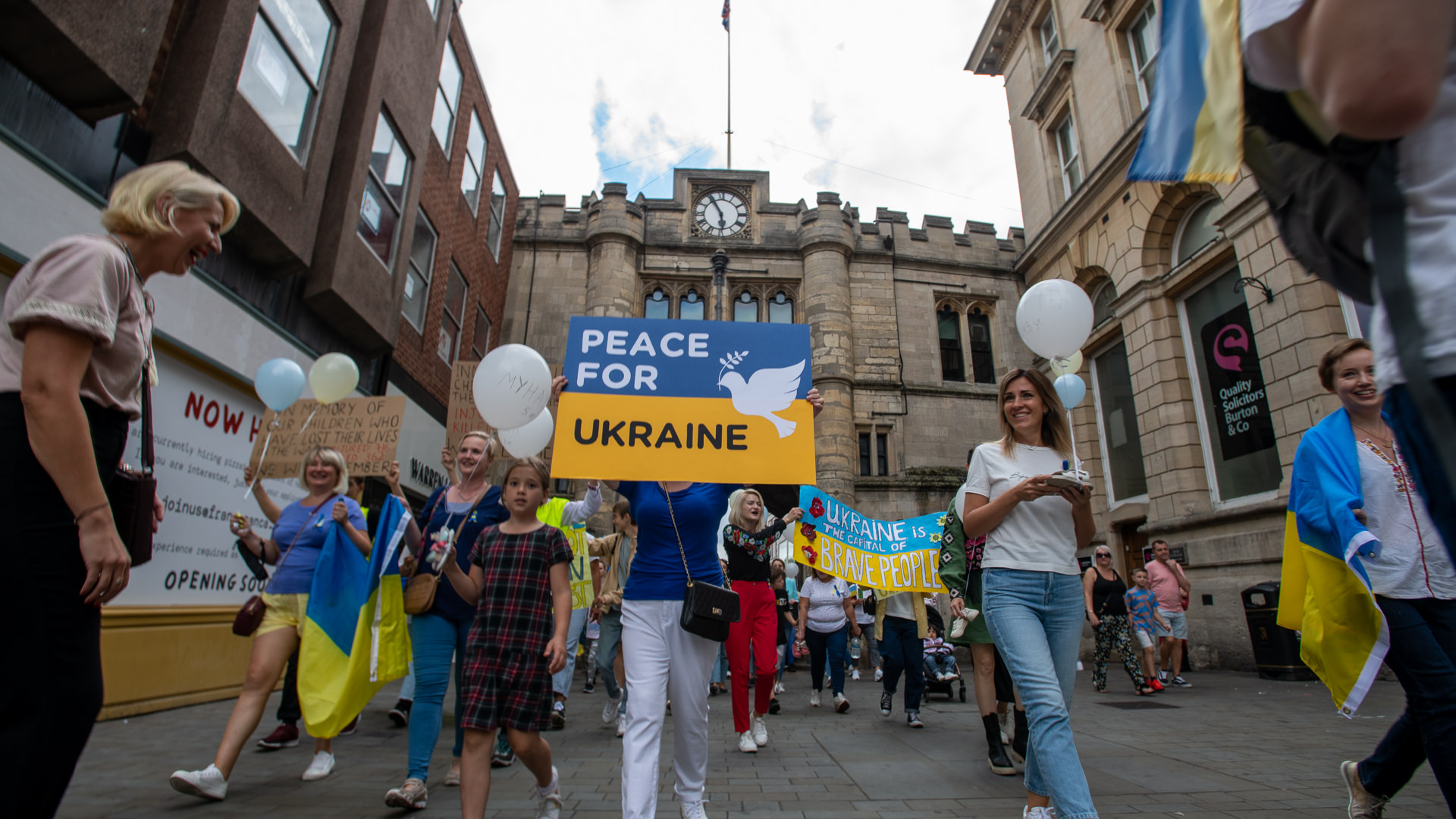 Just under a year ago, Russia's army plunged into Ukraine in an invasion which caused massive waves across the globe.
Many western countries reacted strongly against the act, with sanctions piled upon the aggressor and its allies.
People around the world, including in Lincolnshire, took to the streets in protest with candlelit vigils and marches.
But of course, those most affected have been Ukrainians driven from their homes and forced to seek refuge in safer countries.
Despite a slow response initially, the UK government opened the Homes for Ukraine scheme which offered willing participants £350 a month for hosts opening their doors to those in need.
In the months that followed, caring Lincolnshire residents welcomed more than 1,000 refugees in their homes.
The new arrivals have included people like political and TV journalist Hanna Dzoba, who bravely covered the news in the early days of the conflict, living and sleeping in a bunker office.
She eventually fled after more than two terrifying weeks when a rocket landed within a kilometre of her home.
"Great Britain is very full of care, they just try to do everything for us, they tried helping us with the English language, with all the documents," she told The Lincolnite.
"It's very beautiful, it's a beautiful country with beautiful people."
Her hosts Helen and Richard Greener said they had found taking in Hanna and her family to be a "worthwhile and positive experience".
After getting settled, the family even began joining in local clubs and English courses.
Another refugee was Katya Kuchai, who had moved in with a host family in Market Rasen.
Katya tried going home to her parents where she said she was the "happiest person in the world", but she has since returned to the safety of Lincolnshire.
Her host Andy previously told BBC: "We're just here to help them make decisions in their lives, and I think they always make good decisions, we are very proud of them and they have been lovely to have here and we are looking forward to when they come back."
Even those who could not host were able to help in a variety of ways with several Lincolnshire residents taking massive collections over to the Poland-Ukraine border.
Lincoln charity worker Derran Brown and his partner Aneta set up a drop-off centre at the former Sofology store on St Marks, transforming it into a hub for donations after outgrowing two previous buildings.
Speaking to reporters in March, he revealed how between 200 and 300 people had given some of their own time towards the massive effort.
It's not just Ukrainian refugees that have been welcomed with open arms either.
28-year-old Newark man Aiden Aslin was one of five people to return home to the UK following his capture by Russian-affiliated forces earlier this year.
He had been held in the Ukrainian port city of Mariupol back in April, where he was fighting as a marine in the Ukraine defence effort against Russia.
Aiden had moved to Ukraine in 2018, meeting his fiancée and becoming a citizen of the country before his capture.
Speaking to national press earlier this year, Aiden described the horrendous conditions he had to go through, including being asked if he would like a "quick death or a beautiful death".
Months of negotiations between the United Kingdom and Russia eventually led to five British nationals, including Aslin and 48-year-old Shaun Pinner, to be released and brought back home on Wednesday, September 21.
---
MyLocal Lincolnshire is the new home of The Lincolnite. Download the app now