January 12, 2023 10.30 am
This story is over 10 months old
HMRC serve Scunthorpe United with winding-up petition
The club is in a sorry state on and off the pitch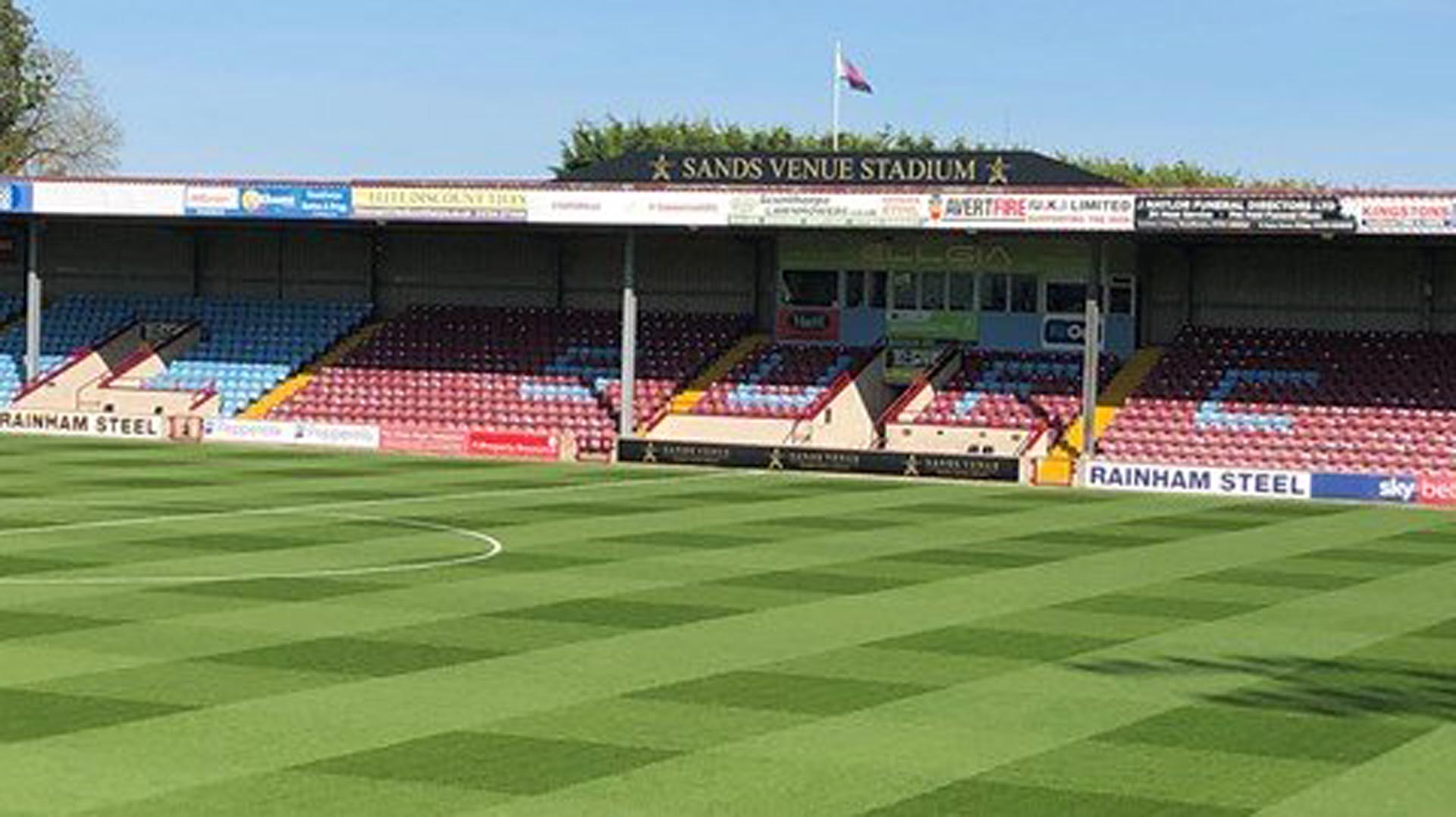 The future of Scunthorpe United is looking increasingly uncertain following a winding-up petition issued to the club by HM Revenue and Customs.
Owner Peter Swann has been consistently trying to sell the National League club and despite a takeover appearing close to getting over the line in December, no confirmation has yet been made.
The club are struggling both on and off the pitch, sitting rock bottom of the National League after being relegated from the English Football League for the first time in 72 years last season.
HM Revenue and Customs has now issued a winding-up petition to the Iron over an alleged unpaid tax bill, which is the tip of the iceberg for Scunthorpe's issues off the pitch.
A winding-up petition is where an unpaid creditor can request the courts to force a company into compulsory liquidation, and any creditor owed more than £750 can present this to the courts.
If left unchallenged, these petitions can often be the beginning of the end for a company, with assets frozen and winding-up orders issued if debts remain unpaid after the petition.
A corporate restructuring specialist has been appointed to help the club find a buyer, and Scunthorpe MP Holly Mumby-Croft has said she will be working to help find a resolution to this saga.
Peter Swann is currently embroiled in legal proceedings against Apollo Bookmakers Limited in the High Court, with published documents suggesting that Swann wagered an estimated £20 million on various events over a three-year period.
The Scunthorpe United owner was quick to respond to the publishing of these court documents on social media, saying the events within the dispute took place were "entirely and categorically unconnected with the finances of Scunthorpe United Football Club and/or the companies which are involved in the running of the football club."
Swann continued: "Monies which I gambled on various sports (I did not gamble on football) were all my own personal money, and the proceedings were brought because I felt (and still feel) that I needed to take an important stand against a company that I believe exploited and took advantage of me, during a very difficult time in my life.
"Consequently, I will continue to take that stand and prosecute these proceedings accordingly. I ask that the proceedings be respected whilst they are ongoing and being dealt with via the Court."
The future of the club is anybody's guess, but for now matters will turn to Saturday, January 14 and a league match at home to Woking, with the Iron looking to move off the foot of England's fifth tier.
---
MyLocal Lincolnshire is the new home of The Lincolnite. Download the app now