January 26, 2023 10.11 am
This story is over 9 months old
New owners and first away win in a year: Scunthorpe fans, it's time to celebrate
An incredible day for all involved with the club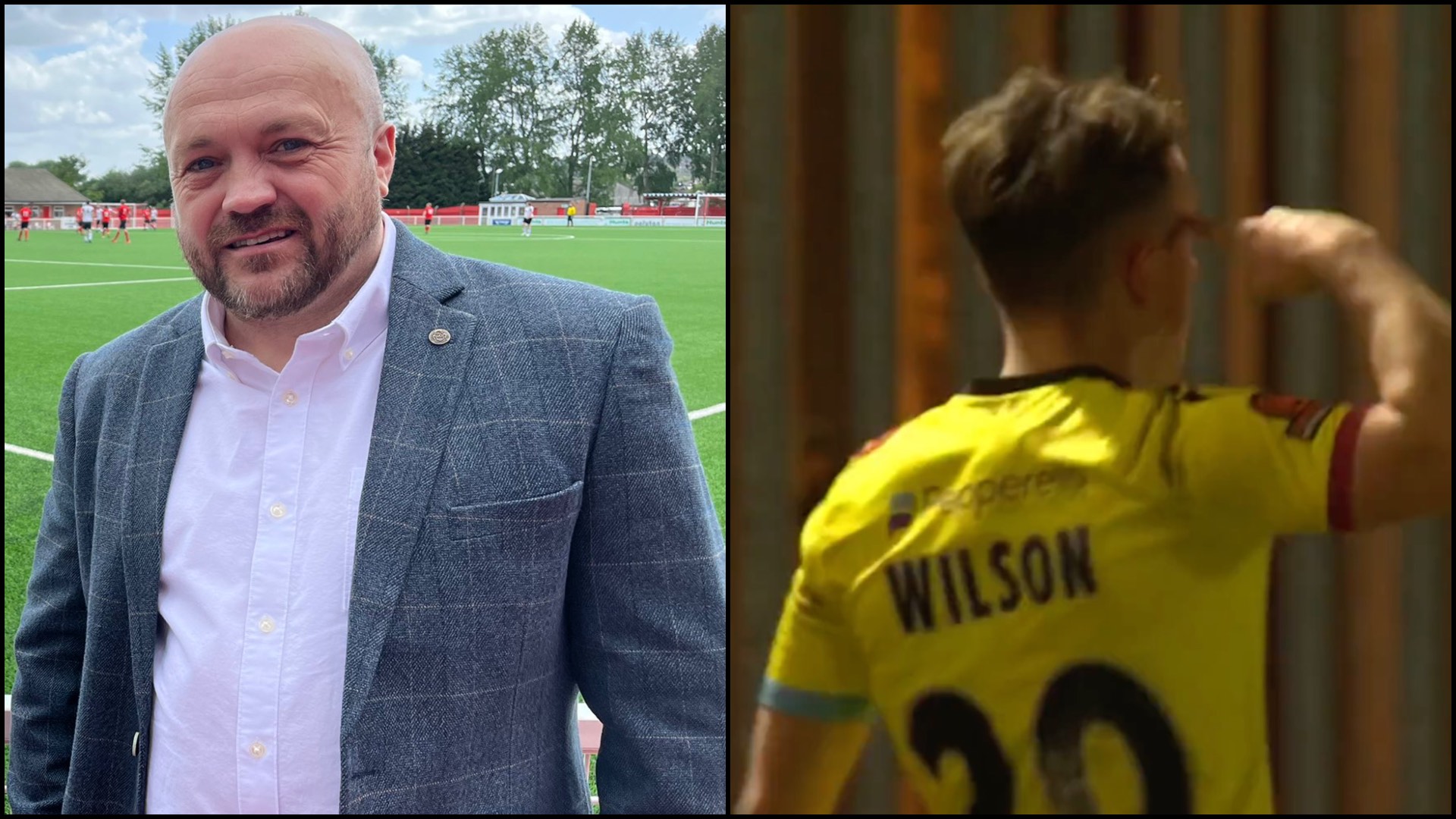 As Wednesdays go, Scunthorpe United had possibly the greatest of them all – as a takeover of the club was finally announced and backed up by the Iron's first away win on the pitch in over a year.
At long last, Scunthorpe United fans feel like they have their club back. Years of hostility between supporters and former owner Peter Swann are now behind them, following the takeover by David Hilton.
Hilton resigned as chairman of Ilkeston Town earlier this week, declaring that "an opportunity has arisen" for him to revive another football club, that football club in question was Scunthorpe United.
There have been lingering doubts over the club's future for some time. Peter Swann is tangled in legal proceedings with a bookmakers, the club were issued with a winding-up petition by HMRC and on the pitch things were just as bad.
Staring back-to-back relegations in the face, and not even sure if there would be a club to support next year – supporters held regular protests against the ownership and called for change. Well now, they have their wish.
David Hilton, alongside business partner Andrew Nally, will be the new majority shareholder of Scunthorpe United, with the deal also including rights to the football stadium and the land surrounding it.
Hilton's name was not the first to be connected with a Scunthorpe takeover in recent months, with former Notts County owner Alan Hardy expressing an interest, and a consortium led by former Iron director Simon Elliott withdrew a bid earlier this month.
Discussing his taking over of the club, Mr Hilton said: "I'm pleased to say the takeover has now been completed, and the deal includes the football club, stadium and surrounding land.
"The first job I've got to do over the next 48 hours is settle the winding up petition with the HMRC, which will help us get out of the transfer embargo we're under, so we can bring some bodies in and strengthen the squad.
"Any remaining debts will be eradicated in due course and we'll be looking to put the football club on a sustainable model as quickly as possible, while remaining competitive in whichever division we're in.
"I can also add, if there is to be any development in and around Glanford Park, it will be purely for the benefit of the football club and to help it move forward, not for personal gain.
"It's all been done very quickly, so there's a lot I need to digest but I fully intend to interact with supporters. I just need a little bit of time for the dust to settle so I can understand the business fully.
"I would like to thank everybody for the support that's been shown to me since the news started to come out, and I'm proud to be your chairman. I will give my all to help get this club back where it belongs."
To crown this memorable day for Scunthorpe United, the players did their team proud on the pitch as well.
With the BT Sport cameras watching, the Iron recorded their first away win since December 2021, thanks to Cameron Wilson's first half winner against Halifax Town on Wednesday evening.
Cameron Wilson with the 👉😀 celebration!

The Scunthorpe man pounces on an error and then comes up with an impressive finish from a tight angle. pic.twitter.com/ebClao0FpL

— Football on TNT Sports (@footballontnt) January 25, 2023
The 1-0 victory moved Scunthorpe off the bottom of the National League table, sparking the feel good factor back into the club and allowing fans a chance to dream of a brighter future.
It had been over 400 days since Scunthorpe United last won an away match, but after receiving the news they'd been waiting years for, the fanbase were then treated to a double dose of joy and pride.
The Iron's first home game under their new ownership will be this Saturday against Bromley at the Sands Venue Stadium – with a bumper attendance expected to welcome in this new era at the club.