Knowledge Transfer Partnership with Bishop Grosseteste University to drive growth for local charity
It is the first KTP secured by the university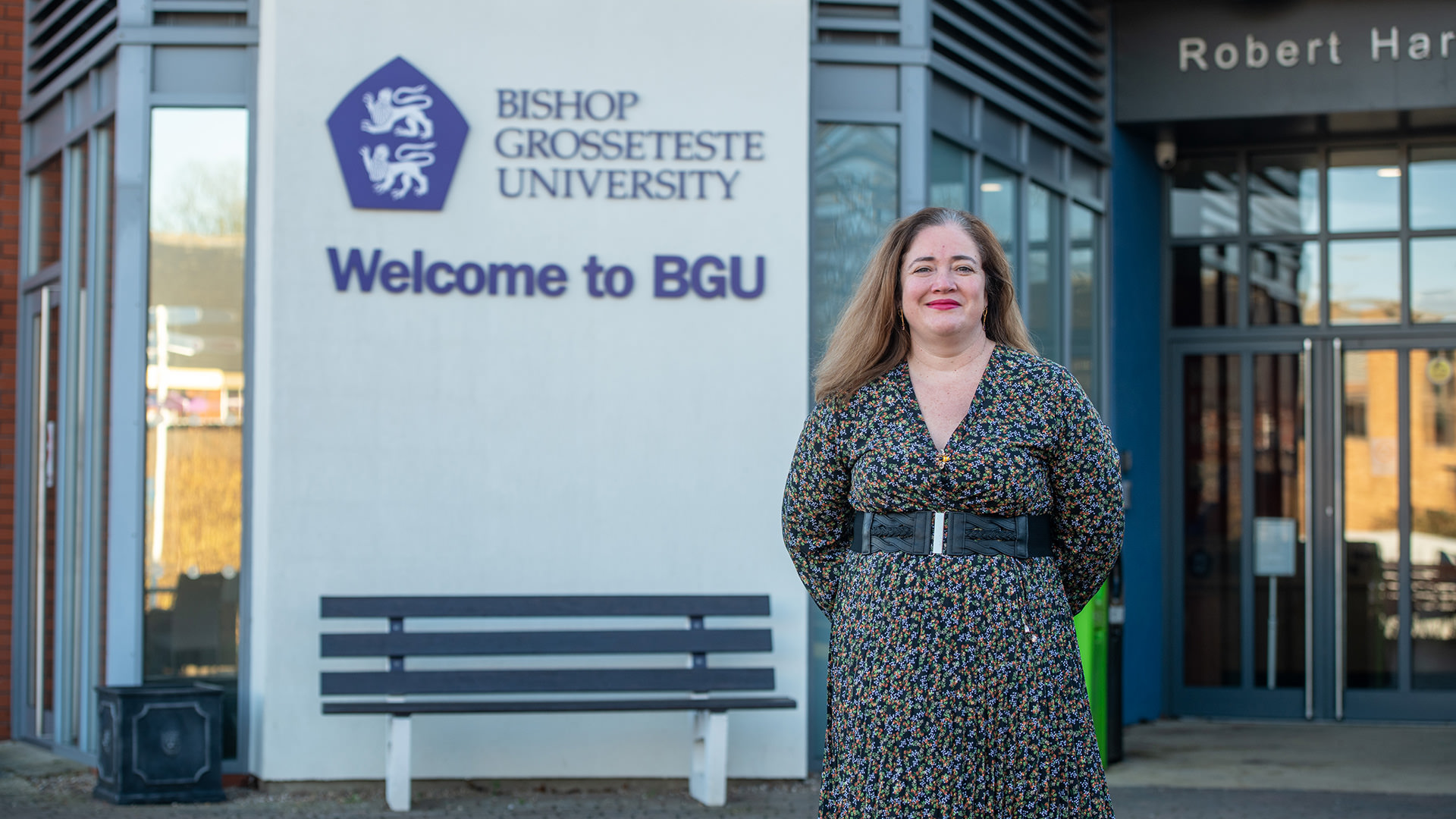 Bishop Grosseteste University has secured its first Knowledge Transfer Partnership with Lincolnshire Community & Voluntary Service to improve business performance and growth.
This partnership will be worth £162,063 over a two-year period, and will be 67% funded by UKRI Innovate UK.
A Knowledge Transfer Partnership (KTP) is a strategic build between a knowledge base, such as a Higher Education establishment like Bishop Grosseteste University, a business or charity, and a KTP Associate.
It is designed to assist businesses with their growth and innovation, with a KTP associate employed by the university to work full-time within the business it is partnered with.
The programme has been running for over 45 years and supported more than 14,000 businesses in that time, with UKRI Innovate UK offering funding to assist with this development.
It will provide local charity Lincolnshire Community & Voluntary Service with support on decision-making, embedding operational capabilities and maximising the potential of their existing services.
Lincolnshire CVS is a local based charity with a core message of helping people, empowering the voluntary sector and wider community to shape their own future.
Their vision is underpinned by four key pillars: operational adaptability and resilience; increased collaboration, partnership, and cohesion; a more sustainable, entrepreneurial approach; and a sector and policy influencer.
BGU's partnership with Lincolnshire CVS is the university's first KTP so far, with a vision to support more businesses via this route in the future.
Linette Wallace is the KTP lead on this project, and she said the decision to work with Lincolnshire CVS on this partnership came from discussions of how the charity can continue to evolve and generate income in the future.
Linette said: "I'd undertaken a series of work for Lincolnshire CVS whilst working at Lincolnshire Open Research and Innovation Centre (LORIC) part of BGU, and through discussions they told me they needed to focus on a strategic build for their organisation and look at new areas of income diversification.
"KTP's are a really useful mechanism to help strategically build a relationship between academia and business, so it made sense to support Lincolnshire CVS through the application for the partnership.
"It is designed to encourage a company to grow from point A to point B, embedding new skills in the organisation and promoting more robustness and sustainability within the business in the process."
The partnership can also help mould career paths for qualified graduates as the Associates are expected to lead the project.
It also offers a range of CPD and personal development opportunities for the Associate, indeed the Lincolnshire CVS KTP Associate has also enrolled on the BGU Senior Leaders Apprenticeship programme throughout the duration of the KTP project.
David Fannin, CEO at Lincolnshire CVS, stated: "The KTP is helping us to fill a key new role in the organisation as communicating value and delivering impact is vitally important to us.
"This is about ensuring that Lincolnshire CVS has the specialist skills and knowledge needed to support its ambitions. It is also about taking a fresh and innovative approach to talent match and ensure recruitment and the project is targeted to our needs. This partnership is the perfect solution."
On March 2, between 5.30pm and 8pm, an event will be held at the BGU campus, Lincolnshire CVS and the KTP Associate will be on hand to talk about the business need for the project and the partnership scheme from a third party perspective.
To reserve your spot at this event, visit the dedicated page here.
If you are interested in the Knowledge Transfer Partnership scheme and would like further information, contact Linette directly at [email protected].
If you are a business looking to engage more with your local Lincolnshire community and achieve something amazing, then please contact David Fannin at Lincolnshire CVS DavidFannin@LincolnshireCVS.org.uk.