February 16, 2023 1.30 pm
This story is over 8 months old
No penalty for EMAS performance failures – New contract judged on patient satisfaction
Bosses think satisfaction is more important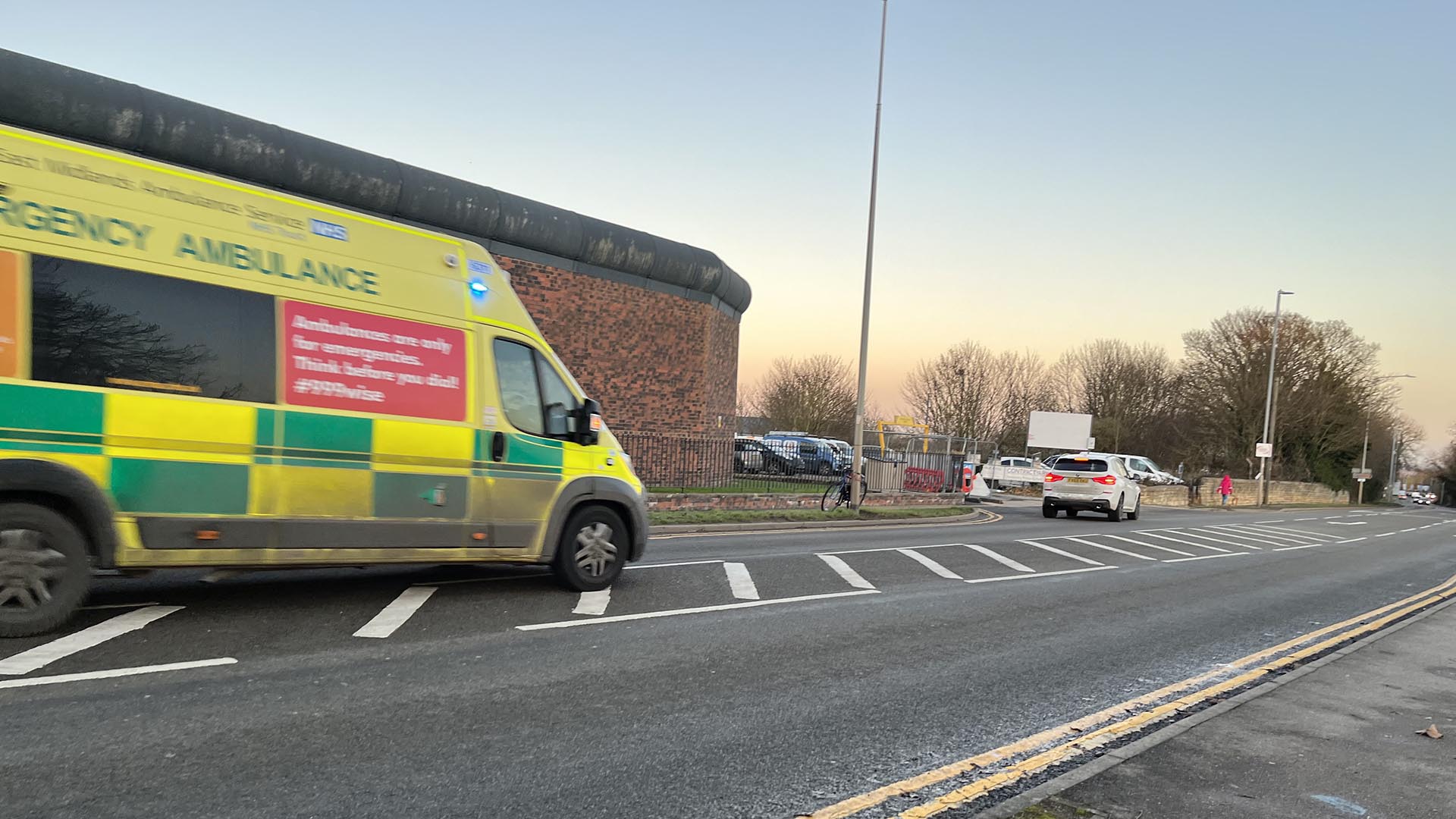 East Midlands Ambulance Service will not be penalised if it fails to improve upon national performance metrics as it takes over the contract for Non-Emergency Patient Transport Services later this year.
Instead NHS Lincolnshire Integrated Care Board, which will oversee the contract, will look at how satisfied patients and hospitals are with the service, Lincolnshire County Council's Health Scrutiny Committee was told on Wednesday.
EMAS will take over the contract from the former Thames Ambulance Service (now Health Transportation Group), from July 1, after the previous contract holder was found to have a catalogue of failings, numerous damning inspection reports and countless complaints.
Tim Fowler, Lincolnshire ICB's Associate Director of Contracting and Performance, told members that activity and performance had been "stable" over the last two years, though HTG had struggled with their performance on call handling due to difficulties in staff recruitment.
Committee chairman Councillor Carl Macey, asked how closely the performance of EMAS would be monitored, saying: "Looking at the latest performance figure from HTG, they are still seemingly miles off ever getting close to reaching the targets that were required in the first place."
Mr Fowler told the committee EMAS would still have to report on expansive national data sets and key measures, however, he said: "What we're not doing in the contract is asking EMAS to have a penalty if those metrics are not improved upon or are not meeting a particular threshold.
"What we've done is we've moved that around so that patient satisfaction and hospital practitioner, community practitioner satisfaction is the real key element to the drivers behind this contract and the relationship that we want with EMAS."
"If patients are saying there's no satisfaction, and hospitals are saying there's no satisfaction with the service, then EMAS are at risk of losing income.
"That's much more important than having a suite of KPIs that may not be achieved, or if they are achieved, may be only just achieved, because I think it makes it more real."
EMAS' Director of Strategy and Transformation Will Legge added: "Occasionally, KPIs are set with the right intention at the start of the contract, but have inadvertent consequences on the ground for patients."
This included, he said, things like desired social interactions for patients who want to arrive for appointments earlier than planned.
During the meeting, the committeee also questioned the eligibility criteria for transport, patient experience and the use of volunteers.
---
MyLocal Lincolnshire is the new home of The Lincolnite. Download the app now.