March 18, 2023 12.00 pm
This story is over 7 months old
Best in Show: Adorable Lincolnshire dogs melt hearts at Crufts
A celebration of dogs of all shapes and sizes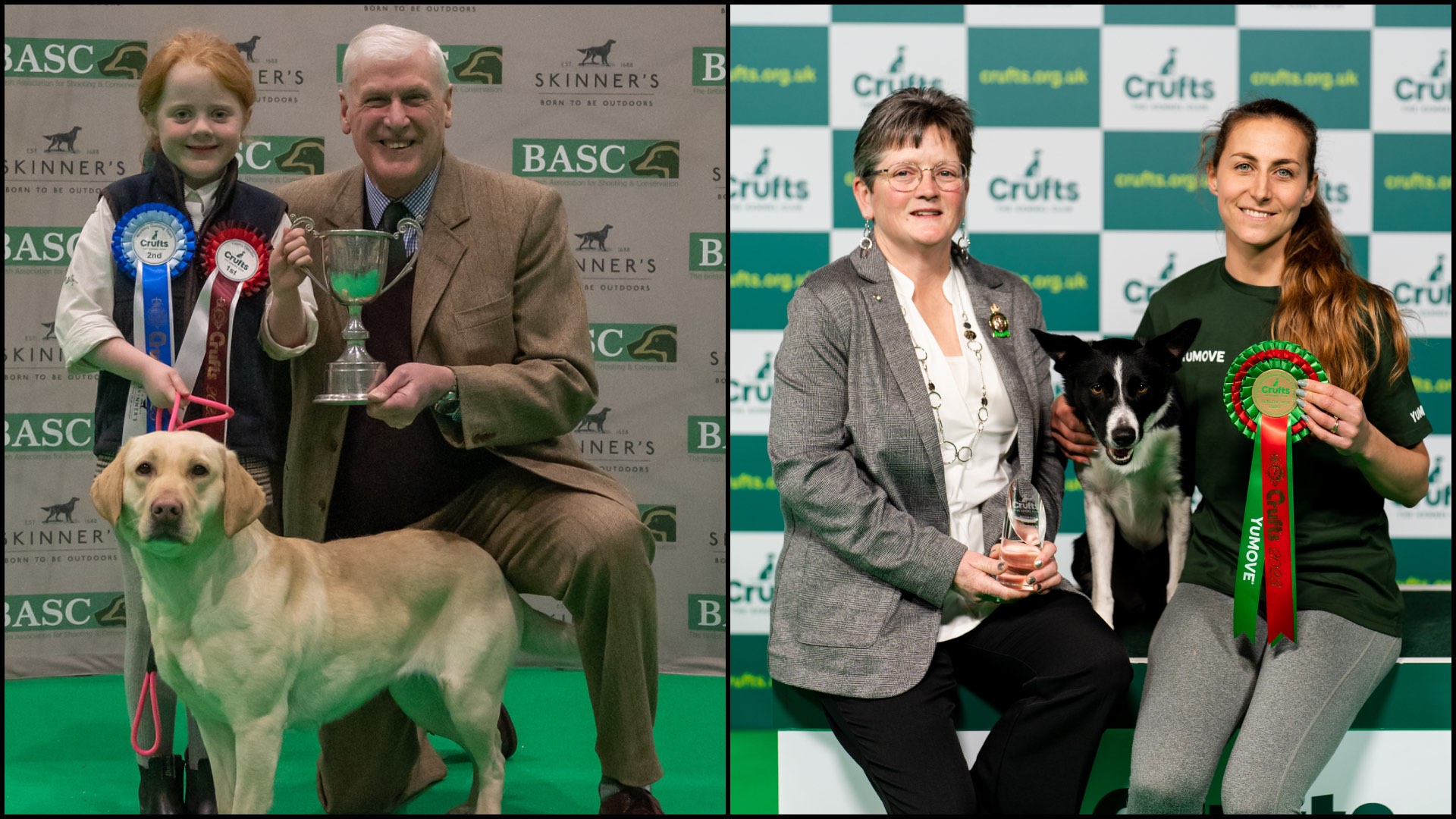 Lincolnshire had a strong representation at the world's biggest pet show, as Crufts again brought our nation of dog lovers together for four days of cuteness and competition.
Crufts took place at Birmingham's NEC between Thursday, March 9 and Sunday, March 12, attracting over 150,000 visitors for the world's biggest annual dog show.
This year's Best in Show winner was Orca the Lagotto Romagnolo from Croatia, beating stiff competition from the likes of the Irish Wolfhound and Cavalier King Charles Spaniel to the crown.
Crufts isn't just about Best in Show, though, there are multiple other disciplines that dogs compete within, whether it be agility, heelwork to music or obedience.
Lincolnshire was well-represented at this year's event, and even took home a couple of prizes thanks to two adorable pups and their fantastic trainers.
---
Elodie Unwin and Drift – The 7-year-old girl who captured 1st place and the nation's hearts
Perhaps the major story of Crufts this year was the way seven-year-old Elodie Unwin won the heart of the nation, as well as the BASC Young Handlers class.
Along with her dog Drift, Elodie wowed the judges in the Young Handlers class and was awarded first place, but it was her close friendship with another competitor in the class which truly stole the show.
Elodie's best friend, Daisy Upton, also took part in the Young Handlers class this year as the pair shared a strong bond in their love of animals, but her journey to Crufts was a bit more complex.
When she was just six months old, Daisy was treated for neuroblastoma for nine months in hospital. It is a form of cancer which Daisy calls a "monster" in her stomach, and it has left her with long term health issues.
However, she somehow put this behind her to put on a show at Crufts, and the huge capacity crowd were not to be disappointed.
Despite not placing, Daisy was the first person to run over and congratulate her best friend Elodie on her victory, and the pair were described as "just brilliant" by Clare Balding.
Glynn Evans, BASC's head of game and wildlife management, said: "Elodie and Daisy stole the show today. Their friendship and a shared love of dogs – not to mention their tenacity – shine though and I think anyone watching would agree that they're both fantastic ambassadors for gundogs.
"Well done to all our young handlers competing at Crufts this year, every one of them did brilliantly and was a joy to watch. They should all be very proud of themselves."
---
Marita Ogilvie and Cicada – "Whirlwind" Novice Cup winners!
There was another very impressive Lincolnshire victory at this year's Crufts competition, as a two-year-old border collie and its owner, from Bourne, claimed the win in The Kennel Club's Novice Cup for intermediate-sized dogs.
Marita Ogilvie brought her pooch Cicada to their first Crufts, and occasion didn't get to them as they dazzled in the arena to take home victory and the trophy against stiff competition.
Overjoyed Marita said: "It was a bit of a whirlwind! This is Cicada's first time, and Crufts is one of those experiences that when you do agility, you just want to do it every year, it is on your list.
"It has got such an amazing atmosphere, it is not like anything else."
---
Sally Hurren and Pepper –
"Incredibly emotional moment"
Ahead of the competition, The Lincolnite went to visit Sleaford-based vet receptionist Sally Hurren, who was preparing for her first Crufts outing as a competitor – and she had her trusty friend by her side.
Pepper is Sally's 14-year-old border collie/poodle cross, and he has filled her life with joy right up to this moment. This was seen as somewhat of a swan song for Pepper, and it is an occasion neither will forget for as long as they live.
Sally said: "Crufts was an amazing experience. I felt so proud to be walking in with Pepper by my side.
"It's been my dream to walk in there with my own dog, so was an incredibly special moment for me. We were interviewed by the judge with cameras on us, so was all a bit nerve-racking.
"When I started to talk about Pepper I just welled up and couldn't really speak very well as all the emotions of it all took over. Pepper means so much to me and being there with him was just an incredibly emotional moment. I wasn't able to say all I had wanted to say, but I still loved every minute of it."
It wasn't to be for Pepper on the day, but that hasn't stopped Sally reflecting on her Crufts experience with fondness.
She added: "Pepper didn't win, but I had had the most amazing and memorable day that it didn't matter.
"I feel very blessed to have been able to have this experience and even more blessed that Pepper is such a special dog and has bought me and my 3 boys Ollie, Nikki and Ben so many adventures.
"It feels incredible that after all Pepper has given me in the last 14 years it has culminated in our chance to be part of the biggest dog show in the world. I am a very lucky lady."
---
Ethan-James Emery and Murdoch
Being less than a year old, many would forgive Murdoch the curly-coated retriever for maybe not delivering at the pinnacle of dog shows in his first attempt – but he certainly caught the eye at Crufts this year.
Alongside his owner and best friend Ethan-James Emery, from Sleaford, eight-month-old Murdoch entered both the puppy and junior classes of the gun dog category.
He earned 5th place and a 'Very Highly Commended' accolade in the puppy class, and went one better to finish 4th in the junior class – marking a fantastic experience for both EJ and Murdoch.
EJ said of his and Murdoch's time at Crufts: "He had fun in the ring acting like a puppy; we placed last in our classes but really did learn an awful lot from fellow curly-coated retriever owners and handlers.
"The experience was amazing, it doesn't quite seem real! It was overwhelming to think that we've walked the green carpet at Crufts. No matter where we placed we actually got there.
"I'm so proud of him, he was so chilled out with all the crowds and was happy to chill out and nap on his bench. His confidence has grown tenfold in the space of the few days we were at the show – that positive change has been amazing in his training."
---
MyLocal Lincolnshire is the new home of The Lincolnite. Download the app now.