March 15, 2023 10.30 am
This story is over 8 months old
'Wrong': Louth graffiti-bombed by peeved parklet protestor
Seemingly frustrated with the Louth Active Travel Scheme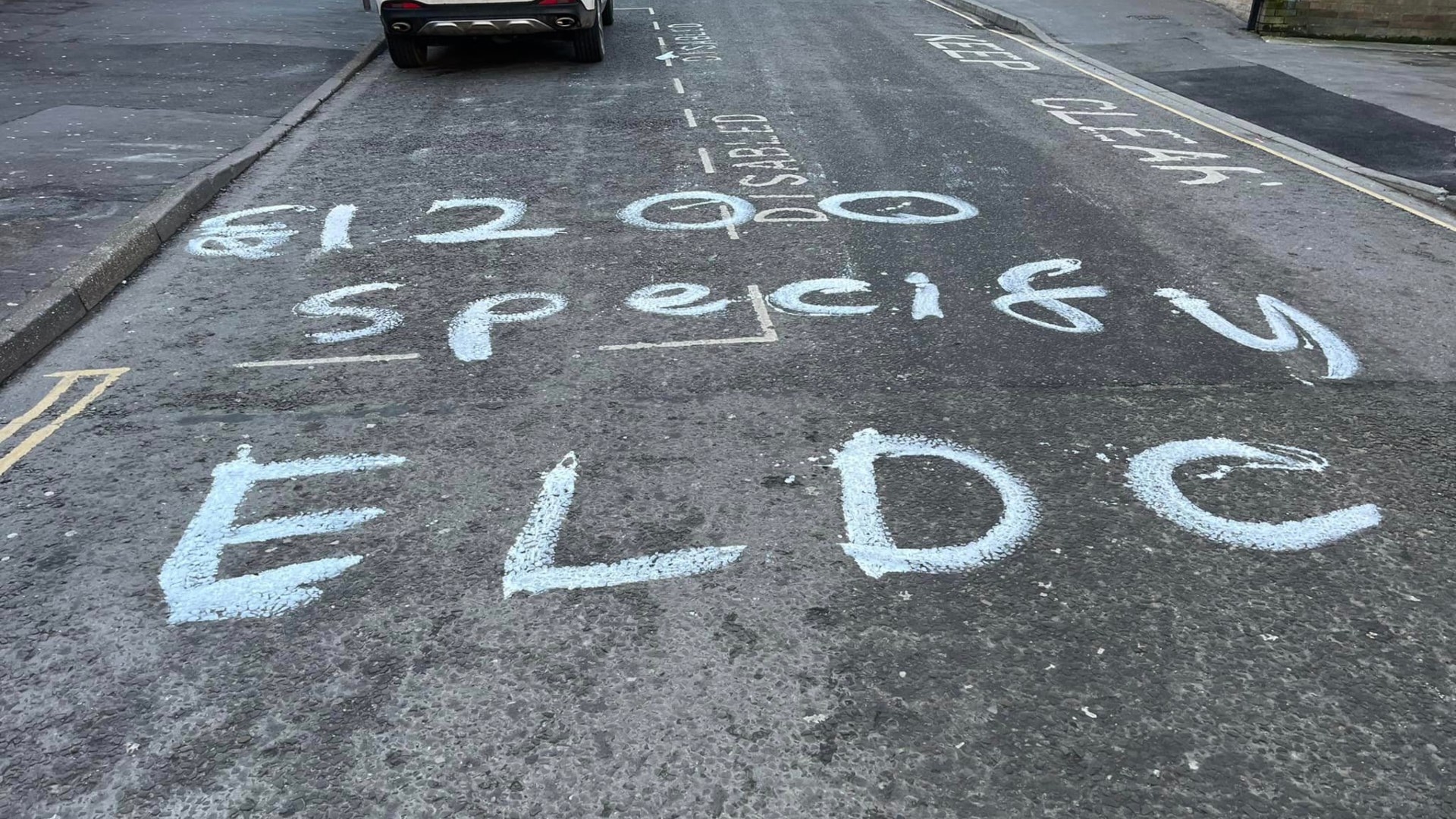 More graffiti has appeared on a Louth road seemingly attacking the county council's Active Travel Scheme.
A bollard on Mercer Row is circled and labelled "wrong".
Writing has been daubed close to the site of the former parklets saying "£1200 SPECIFY ELDC".
Two separate graffiti tags were spotted on Wednesday morning by driver for Wolds Taxis Neil Warne.
A bollard was installed at the end of the Cornmarket as part of the Louth Active Travel Scheme to enable the town's cafe culture plans.
It isn't clear exactly what £1200 is referring to.
The intention of cafe culture is to encourage people to boost the local economy and increase footfall for local businesses – but not all in the town are on board with all the plans.
It isn't the first time that a graffiti protest has landed on Mercer Row in relation to the Active Travel Scheme.
Last year, following the controversial installation of parklet benches in Louth, graffiti criticising the cost of the scheme was painted onto the nearby road, making reference to the £62,000 cost of the four parklets.
They were eventually removed after repetitive backlash from the local community. The bollard in question can be removed via a key, which is in the possession of the nearby local businesses as well as Louth Town Council.
A spokesperson from East Lindsey District Council, said: "We are aware of the graffiti which has appeared overnight on Mercer Row in Louth and we are currently working on getting the area cleaned up as soon as operationally possible."
Cllr Richard Davies, executive member for highways said: "It is once again a real shame to see graffiti blighting the streets of Louth and we are in conversation with ELDC about removal of this from the road.
"What this means is that vital funds that are meant to go into repairing potholes and other issues will now have to be diverted to get rid of this defacement of a public area.
"With regard to the bollard targeted by the vandalism, this can be removed easily when needed with Louth Town Council and various businesses currently acting as key holders for this." 
---
MyLocal Lincolnshire is the new home of The Lincolnite. Download the app now.