March 14, 2023 5.00 pm
This story is over 8 months old
Public meeting called to address worries over Scampton asylum seeker plans
£300m development plans overshadowed by Home Office's migrant proposals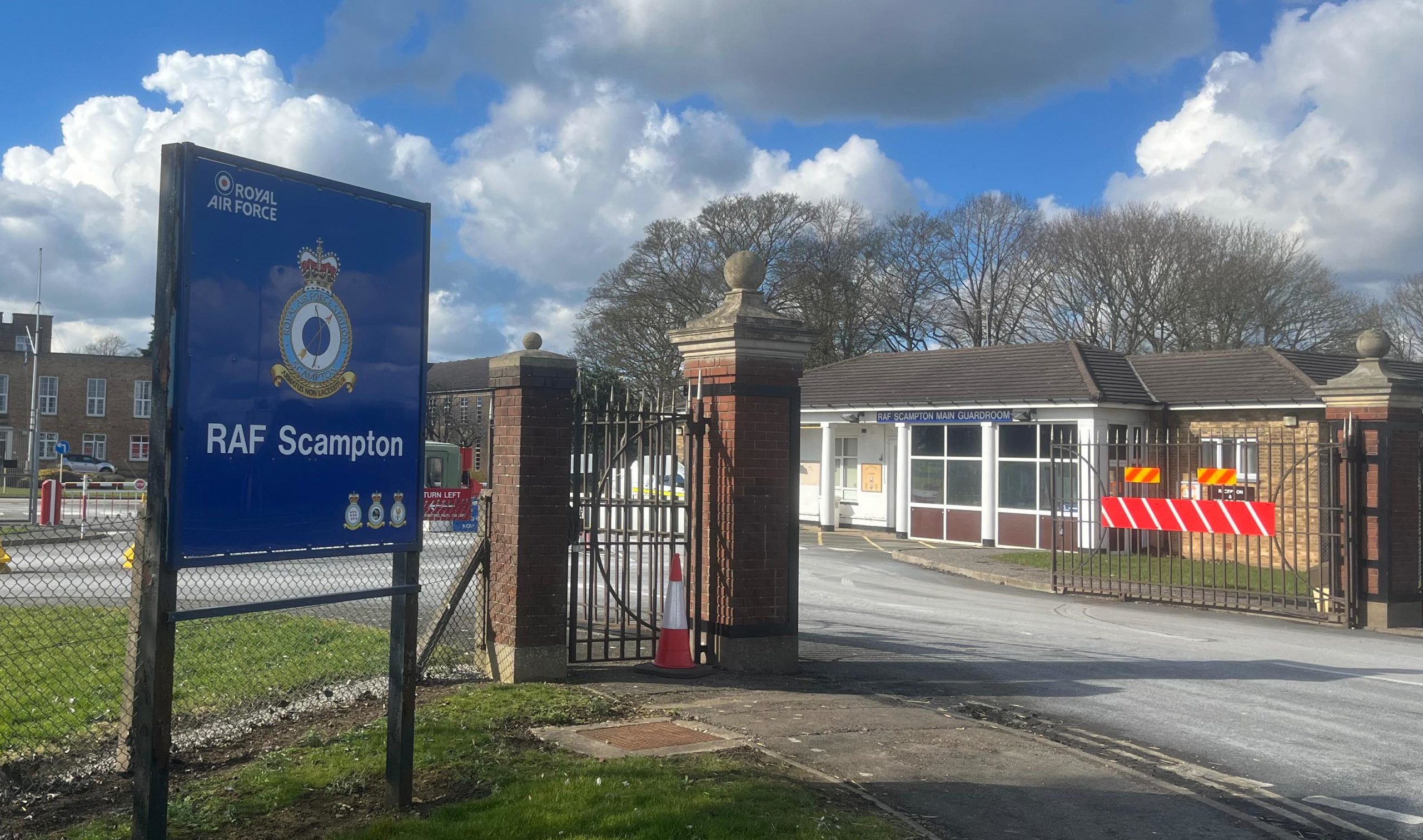 Concerned Scampton residents and parish councils will get the chance to have their say on controversial plans for the former airbase.
The Home Office has announced plans to house up to 1500 asylum seekers at the site.
The meeting will be held at Pollyplatt School in Scampton at 7.30pm on Monday, March 20, organised by Scampton Parish Council.
Local MPs and councils have all expressed concern over the unexpected plans for the former home of the Red Arrows, which closed last year.
Chris Bulteel, Chairman of the Scampton Parish Council, said: "It is hoped that there will be representation from all of the Parish Councils that could, potentially, be affected by the new proposals.
"The Parish Council is also trying to organise representation from Lincolnshire County Council, West Lindsey District Council and Scampton Holdings.
"Your views and concerns are extremely important and I hope that this meeting will provide an opportunity for you to voice them. Please make every effort to attend."
On Monday, March 6, West Lindsey District Council unveiled a £300 million vision to buy the site, keeping it as an operational airfield and bringing thousands of jobs to the area.
However, just hours after this council announcement, rumours began to emerge that the Home Office had pinpointed RAF Scampton as a location to house asylum seekers waiting for their applications to be processed.
This was confirmed by West Lindsey District Council, who said the government were looking to use the base to house up to 1,500 people, but accused the Home Office of keeping the council in the dark over the plans.
---
Read – RAF Scampton: Home Office must avoid repeat of Manston scandal
---
As well as this, a job advert soon appeared for a 'Housing Officer' at RAF Scampton through Serco, the government's contractor responsible for housing asylum seekers.
This job advert soon disappeared.
The chairman of Scampton Holdings Ltd, which was supposed to deliver West Lindsey District Council's project at RAF Scampton, warned that plans could end up "totally scuppered" by the Home Office.
It has received widespread criticism from local MPs and the community alike, and residents will now be given their chance to have their say on the matter.
---
MyLocal Lincolnshire is the new home of The Lincolnite. Download the app now.