April 18, 2023 7.00 pm
This story is over 6 months old
12 hour waits for more than 1,500 patients at Lincolnshire hospitals
Unprecedented demand shows no sign of slowing down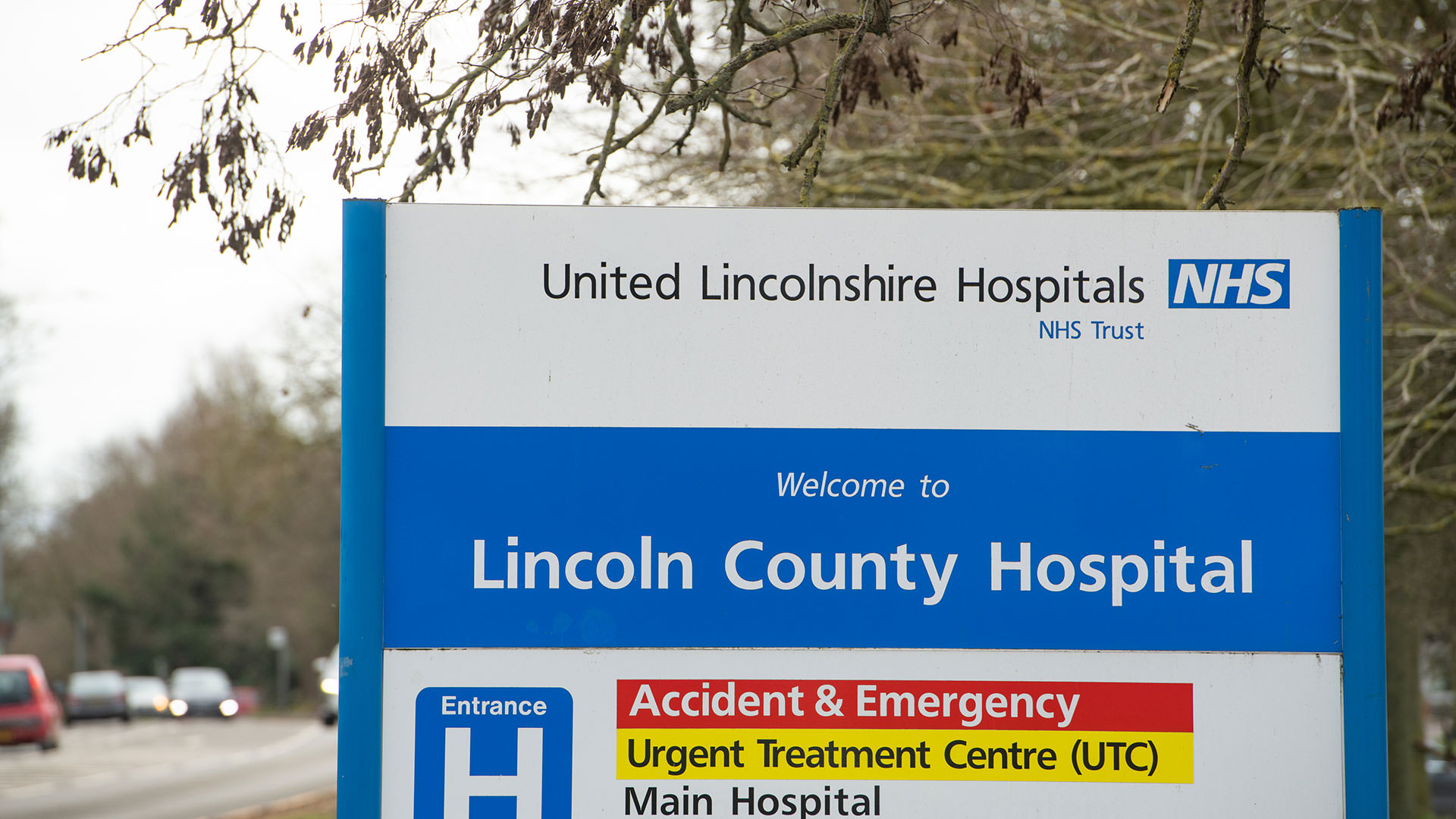 New data has revealed that more than 1,500 people were left waiting over 12 hours to be admitted into Lincolnshire hospitals last month.
Unprecedented demand has brought NHS departments to their breaking point over the last few months and it shows no sign of slowing down anytime soon.
Wards across the United Lincolnshire Hospitals NHS Trust (ULHT) were faced with 5,124 emergency admissions in March. However, less than half of these were dealt with in a timely manner.
According to new figures from NHS England, 1,814 people were forced to wait over four hours to be seen by staff, while 721 were left waiting over half a day.
ULHT were contacted for statement on the matter, although there has been no response by the time of publication.
Statistics from northern Lincolnshire accident and emergency departments detail an even worse situation as while 1,543 emergency admissions waited four hours or more to be admitted, 854 faced an even longer wait of over 12 hours.
Overall, the Northern Lincolnshire and Goole NHS Foundation Trust (NLAG) had the eleventh worst performance figures in March for the proportion of people seen within four hours.
It also ranked eleventh worst for the most number of people waiting 12 hours or more.
Chief executive of NLAG, Dr Peter Reading, apologised to those who faced a long wait as he said his emergency department continues to be "extremely busy" with many patients also requiring hospital admission.
He said: "I'd like to apologise to anyone who has experienced a long wait. Our Emergency Departments (EDs) continue to be extremely busy with high numbers of patients attending, many of whom need admitting to hospital.
"When the hospitals are full, there are no beds available to admit patients from the emergency departments, causing waits for patients to have a bed available, Dr Reading explained. Patients are also prioritised based on clinical need, leading to some people potentially longer than expected, or than NLAG would wish.
"We continue to work with our partners across the health and social care network to improve discharges to social and community care, releasing beds in our hospitals for patients being admitted through our EDs. We do ensure that those patients who do need to be admitted are well-cared for by our nursing teams while they are waiting and that our specialist clinicians carry out regular reviews to ensure the best possible treatment plan is in place.
"Although we remain extremely busy, please do not hesitate to come to our EDs if you need us – we are here for you. If it's not urgent, please consider contacting your GP, visiting the GP Out of Hours service, contacting NHS 111 or seeing your local pharmacist."
Junior doctor strikes across the country are just one external factor that is said to be having a "significant impact" on hospital workforce.
Thousands of outpatient appointments were cancelled when they staged a 72-hour walkout on Monday, March 13, but the doctors say the strikes are necessary to protect the NHS long-term.
They claimed that the NHS is "haemorrhaging" doctors due to low pay as industrial action resumed on Tuesday, April 11.
---
MyLocal Lincolnshire is the new home of The Lincolnite. Download the app now.