April 3, 2023 8.00 pm
This story is over 7 months old
Controversial Skegness caravan park with 700 objections heading for approval
Previously plans were withdrawn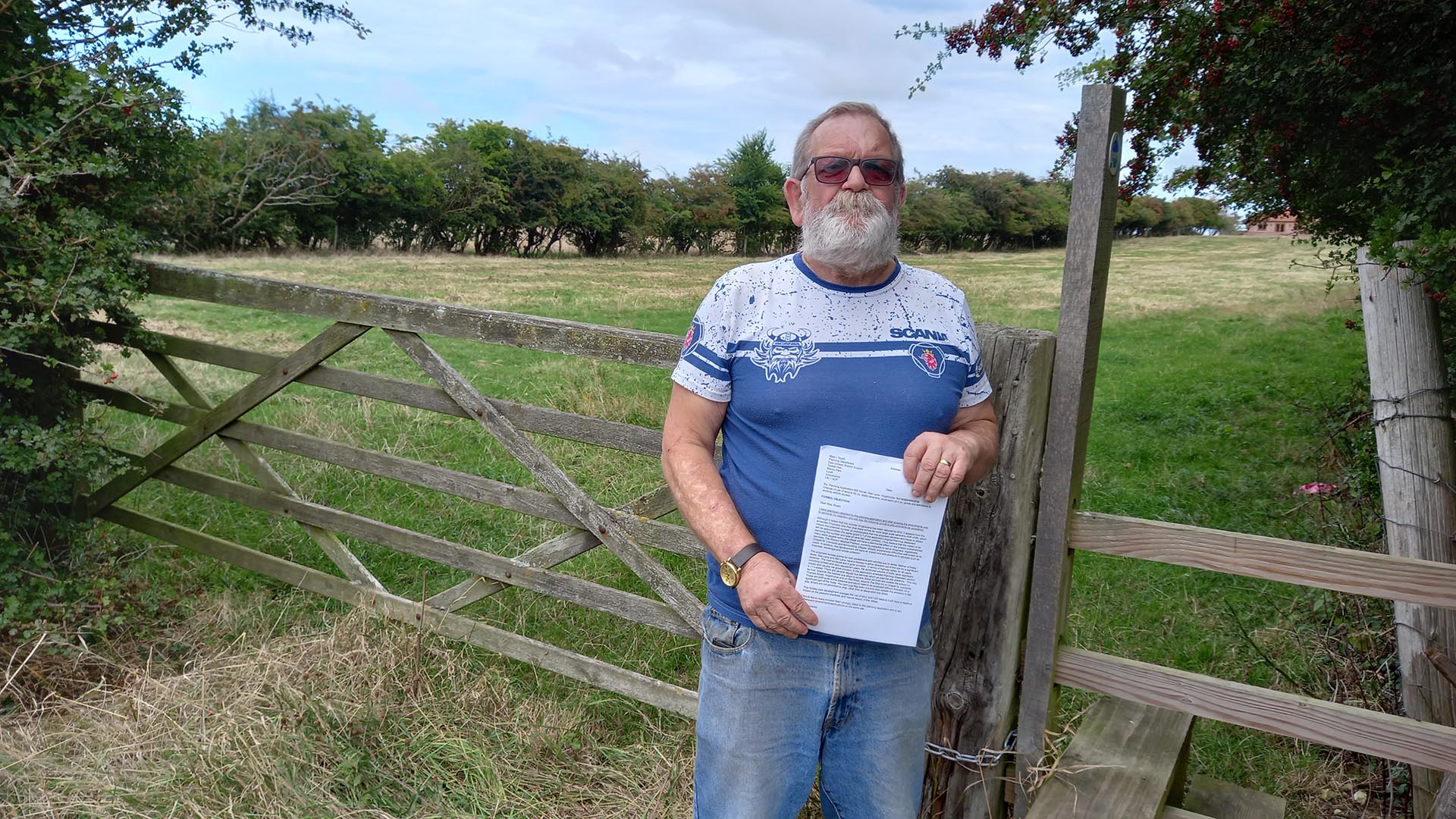 Downsized plans for a new caravan park near Skegness are set to be approved, despite persistent opposition from locals.
East Lindsey District Council's Planning Committee has been given a recommendation to approve a revised proposal for six new static caravans on a site in Hogsthorpe.
However, the current version has 726 objections on the council website.
Previous applications on the Sea Lane site for both 108 and 65 caravans also attracted similar numbers of complaints. One of the main issues was how caravans would have been delivered down winding, country roads.
The proposals were withdrawn from the council's planning website due to controversy, but a revised proposal for just six caravans has now been submitted and are expected to be given the green light.
According to the plans from Andrew Clover Planning and Design, on behalf of a local landowner, the six mobile holiday lodges will be positioned in the southeast corner of the western field and have the appearance of timber buildings.
Despite the project being scaled back even further, residents are continuing to fight it.
Writing to the council, Phillip White, of Mill Lane, said: "Static caravan parks are not a sustainable pattern of development for this village and are not needed or wanted by the residents of Hogsthorpe.
"The design plan attempts to change the character of a rural setting and is not keeping in with its locale.
"The plan reduces the safety for highway users by adding car-dependent visitors and ignores previously stipulated conditions for pedestrian safety."
May Handley, of Wilkinson Way, added: "Our lovely village is not suitable for any more caravans."
She added: "The roads are narrow and the volume of traffic is terrible, each week there are accidents on Sutton-on-Sea Road. Our doctors just can't cope with any more influx."
Members of East Lindsey District Council's Planning Committee will decide on the proposal at a meeting in Horncastle on Thursday, April 6.
---
MyLocal Lincolnshire is the new home of The Lincolnite. Download the app now.