April 26, 2023 7.00 pm
This story is over 7 months old
Plaque attacks Sleaford MP over sewage dump vote
The latest Lincolnshire MP to be targeted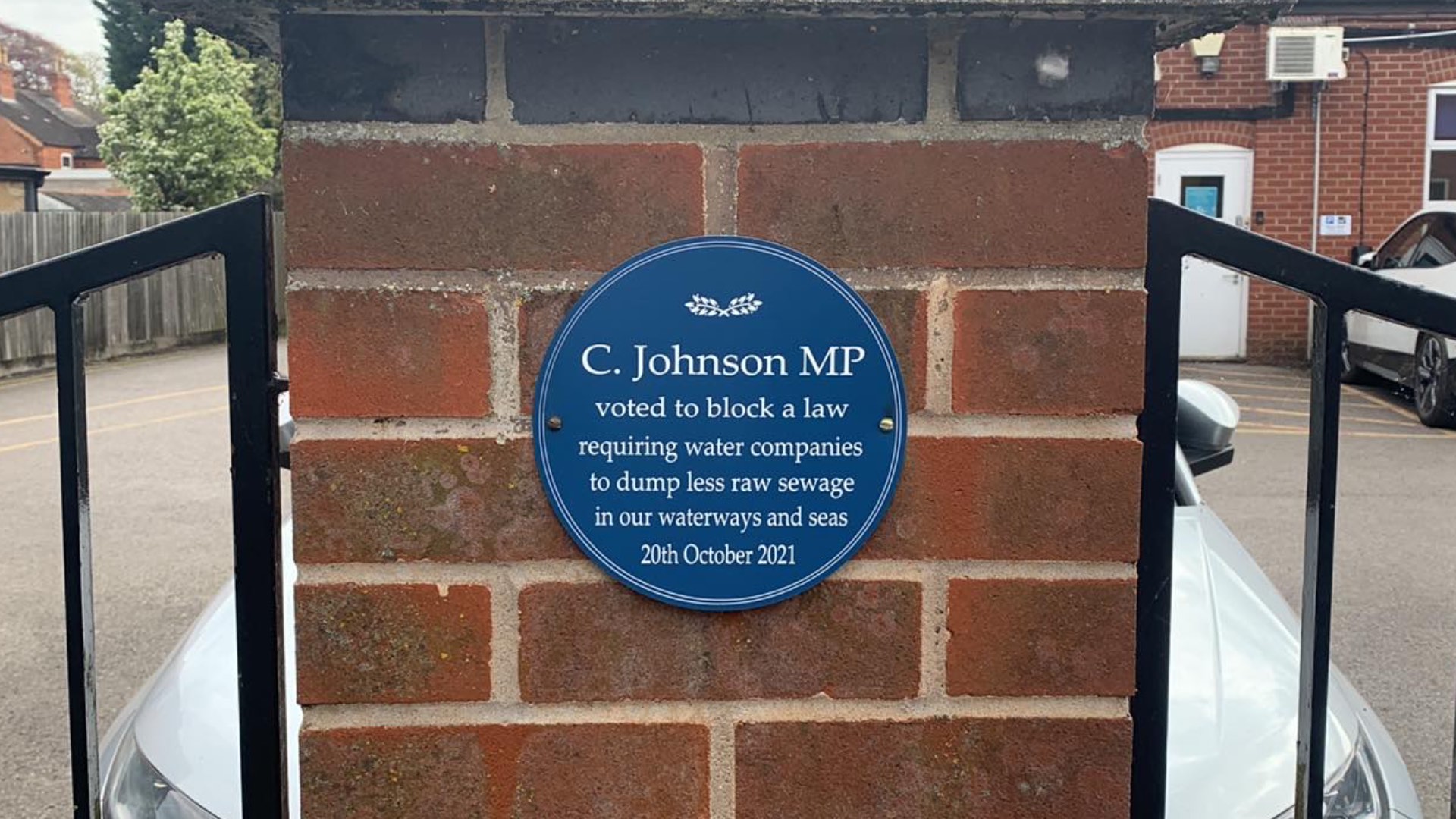 Another blue plaque accusing a Lincolnshire MP of voting to allow raw sewage to pollute rivers has emerged – this time in the constituency of Sleaford & North Hykeham's Caroline Johnson.
A mock sign has been glued to a wall outside Sleaford Medical Group to point blame at the local MP Caroline Johnson for her voting on the Environment Act.
Controversy first spawned from this following Amendment 45 of the Bill, which would have would have required water companies to "take all reasonable steps" to avoid using sewage overflows.
This was voted down by Conservative MPs over claims it would be impossible to police, much to the disgust of various environmental groups.
Among those who voted against the Amendment was Dr Caroline Johnson, the Sleaford and North Hykeham MP, and a plaque saying as much has been placed in her constituency.
The plaque reads: "C. Johnson MP voted to block a law requiring water companies to dump less raw sewage in our waterways and seas, October 2021."
It isn't clear who has put up the plaque, although protest group Extinction Rebellion have claimed responsibility for others in Lincolnshire.
It is an identical plaque to those that emerged by the Brayford last year, taking aim at Lincoln MP Karl McCartney for his voting stance on the same matter.
The Lincoln plaque was quickly removed from public view, but at the time of reporting the Sleaford one remains up for all to see.
Dr Caroline Johnson is the fifth Lincolnshire MP to be targeted with these plaques, following Karl McCartney (Lincoln), Victoria Atkins (Louth and Horncastle), Lia Nici (Great Grimsby) and Martin Vickers (Cleethorpes).
Karl McCartney described the plaques as "deliberate misinformation" and said the finalised Environment Bill would already take big steps to protect waterways.
Dr Caroline Johnson MP has been contacted for comment.