April 14, 2023 11.15 am
This story is over 7 months old
RAF Waddington spyplane almost shot down by Russian jet, leaked US documents reveal
'Far more serious' than initially thought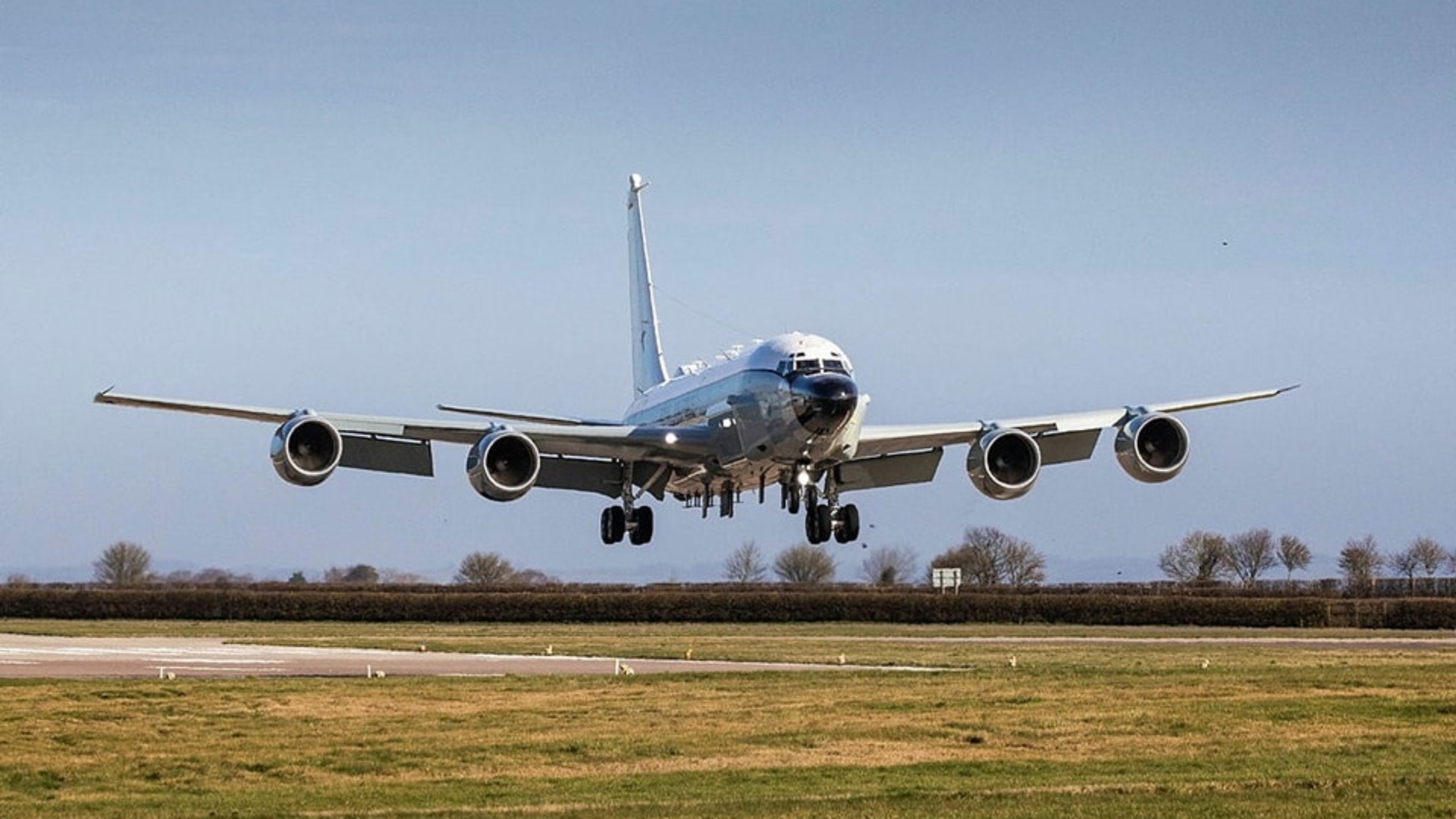 Leaked documents from a top secret US intelligence report claim that a missile malfunction is all that stopped an RAF Waddington spyplane from being shot down by Russian forces.
The incident was alleged to have happened on September 29 last year, with leaked Pentagon documents reporting that a Russian Su-27 pilot had mistakenly thought a radar operator gave him permission to open fire.
A British RAF RC-135 Rivet Joint, based at the Lincolnshire airbase, was flying over international waters near Crimea.
The missile failed to launch properly and missed, preventing an escalation between NATO and Russia.
Last year, British Defence Secretary Ben Wallace acknowledged the incident and said the Russian jets had come "recklessly" close to the RAF plane.
However, according to a piece in The New York Times this week, two US defence officials said the incident was "far more serious" than initially thought.
Leaked documents suggesting that it was a "near-shoot down".
Information was made public after secret Pentagon documents were leaked to reveal intelligence on the war in Ukraine.
21-year-old Jack Teixeira, who is alleged to have shared these files in an online gaming chatroom, faces espionage charges after being taken into custody on Thursday.
The Washington Post interviewed a member of the Discord page where the leaks are believed to have originally appeared.
The Ministry of Defence has said the documents shouldn't be taken "at face value" and saying large amounts of the reports are "untrue, manipulated, or both."
The RC-135 Rivet Joint clocked up more than 1,380 flying hours for the 2022-2023 year, with RAF Waddington's 51 Squadron breaking their previous record for most time in the sky.
This likely due to an increased role in the Ukrainian conflict.
---
MyLocal Lincolnshire is the new home of The Lincolnite. Download the app now