May 9, 2023 12.30 pm
This story is over 6 months old
Morrisons investigate 'harrowing footage of pig abuse' at abattoir near Spalding
Filmed by an undercover agent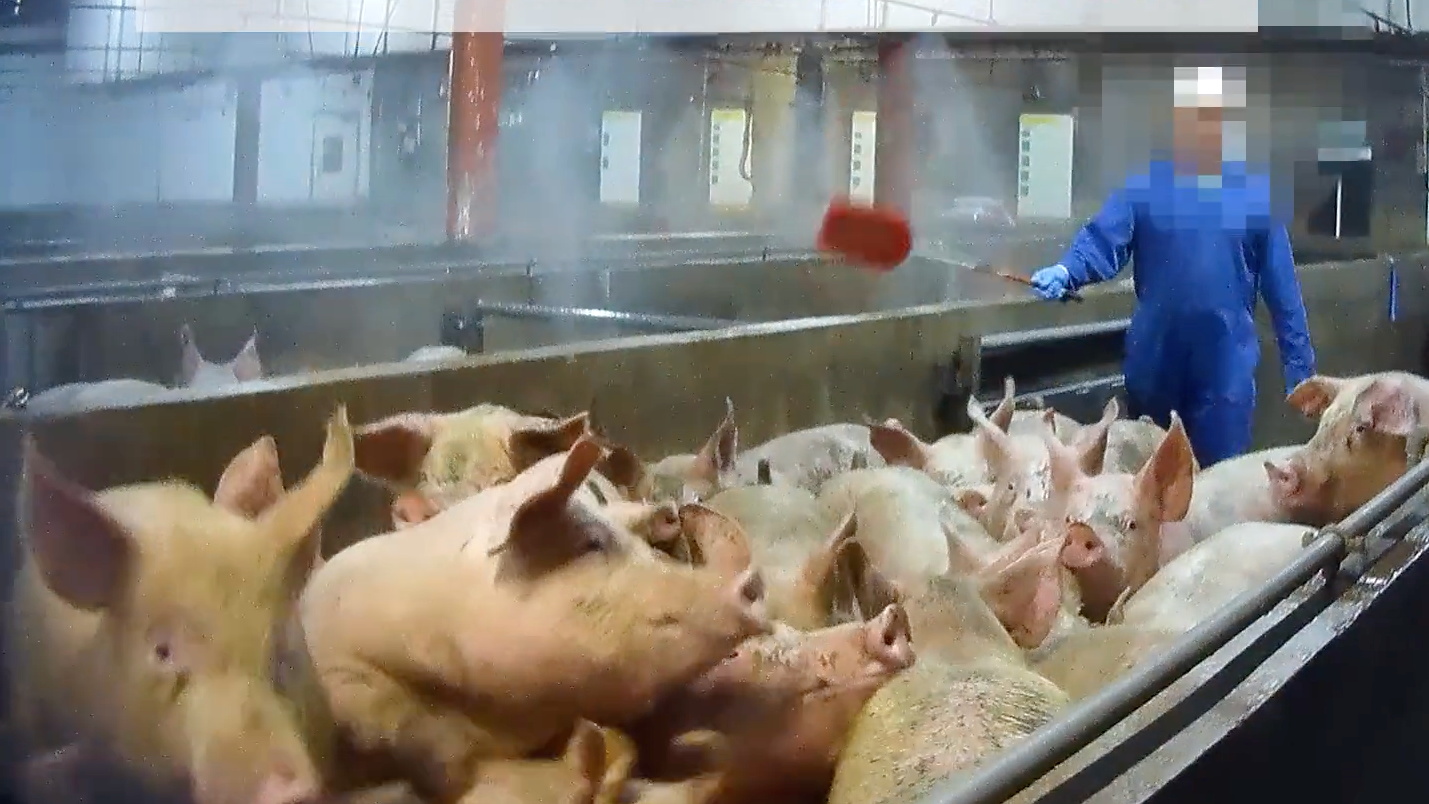 Morrisons will investigate "very concerning footage" of an injured pig and a "totally unacceptable" use of a rattle shown in a video, filmed by an undercover agent working for animal rights organisation Animal Justice Project.
The footage was captured last year at Woodhead Brothers at Brunel Road in Pinchbeck, Spalding. Woodheads is a wholly owned subsidiary of Wm Morrison Supermarkets Limited.
Animal Justice Project said the footage "shows abattoir staff, in full view of CCTV and sometimes the government watchdog Food Standards Agency (FSA)'s Official Veterinarian, using paddles to violently coerce pigs along the 'race' and into a gas chamber or 'gondola'."
*Warning – there are distressing scenes in this video*
The group believes the footage shows "stressed pigs responding in panic and trying to escape the paddles – eyes wide, ears back, screaming, and mounting each other." They claim that in a single day, the agent filmed 10 pigs with "visible health issues".
Animal Justice Project also claims that "workers used electric prods on cows and pigs arrived off transporters lame and collapsing in the race."
Regarding the electric prods used on cattle, the group added: "There is less footage of the handling of cows at Woodhead Brothers, however, the footage does show indiscriminate hitting by staff when the animals have a gate in front of them and cannot move forward."
Animal Justice Project will send their findings to the authorities, Red Tractor, RSPCA and Morrisons.
A Morrisons spokesperson said: "We care deeply about animal welfare, both in our own operations and throughout our supply chain, and we're confident that our training and monitoring systems are among the best in the industry.
"There is however very concerning footage of a pig that arrived at the abattoir with a clear injury to its front leg. We are looking carefully into how this happened.
"The video also shows more forceful than necessary use of the rattle – which is totally unacceptable – and will be dealt with. We will also be stepping up the training of third party hauliers and our own colleagues, ensuring the safe movement of animals on our sites."
According to its website, Morrisons is also "still the only major supermarket to own its own abattoir and meat processing operations, "giving us unique traceability and control over our supply chain".
We also contacted the Food Standards Agency (FSA) for a statement, but there was no reply by the time of publication.
Claire Palmer, founder of Animal Justice Project, said: "After viewing the shocking scenes of pigs being hit in Morrisons' lairage, it is grim to know that these fully aware, intelligent animals were then going to face the gas chamber – a new, utterly indefensible, high bar for animal suffering that the average consumer would never condone, nor want to support."
---
MyLocal Lincolnshire is the new home of The Lincolnite. Download the app now