May 18, 2023 6.00 pm
This story is over 6 months old
"We're sorry": Anglian Water accepts responsibility in national sewage spill problem
'The public is right to be upset'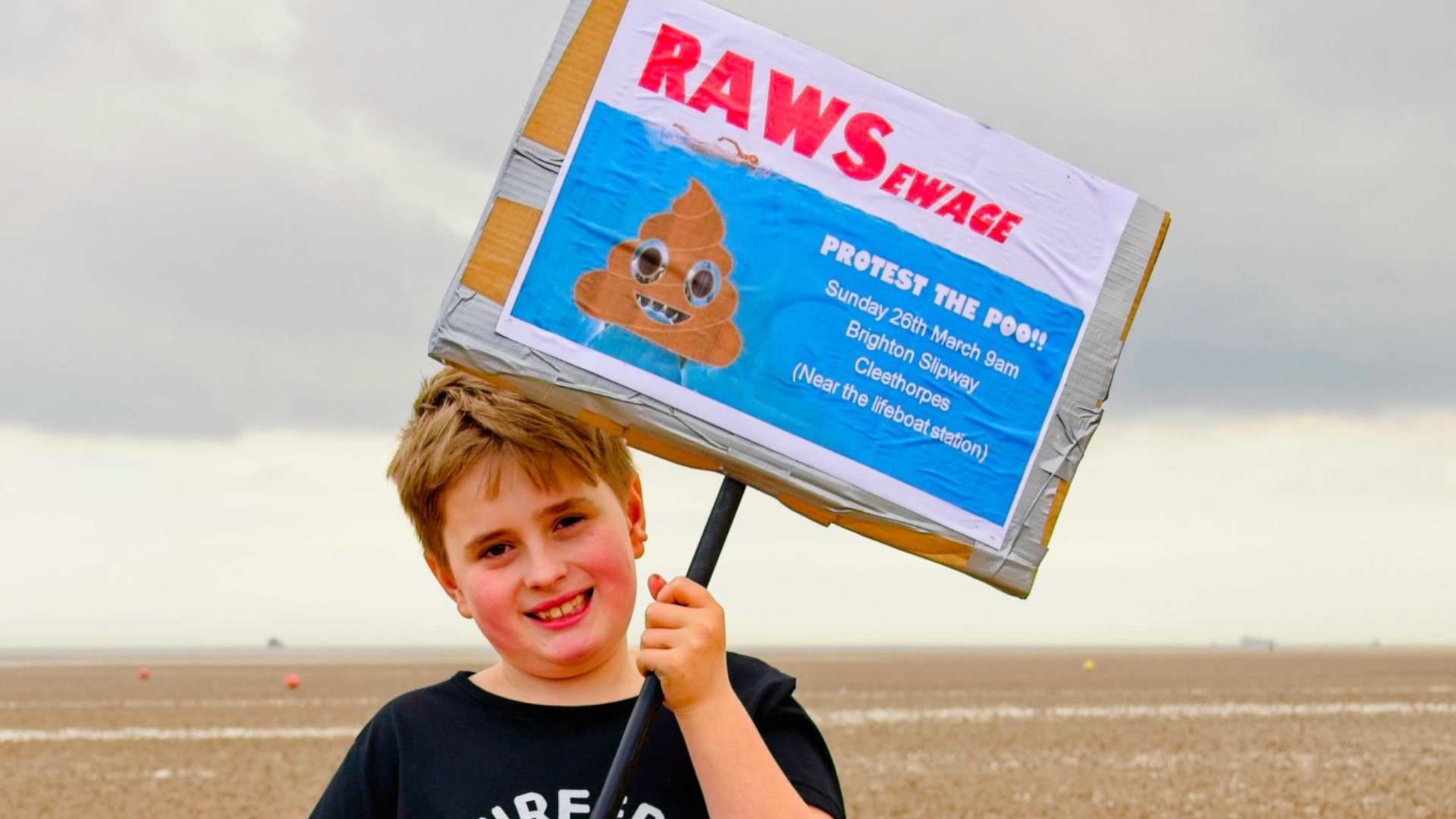 Anglian Water has joined a national apology from water companies for the alarming rate of sewage dumps and spills – after nearly 4,000 were recorded in Greater Lincolnshire last year.
Public frustration has been aimed at water and sewage companies across the United Kingdom over the continued spilling of raw sewage into our rivers and seas.
Nationally, raw sewage was dumped for 1.75 million concurrent hours last year, and in Greater Lincolnshire there were 3,841 spills in 2022, according to The Rivers Trust.
Anglian Water was the water company with the second fewest recorded spills in the country last year, and it has committed to installing a further 22,000 monitors to record these incidents across its network.
However, the water company has acknowledged its role in the national problem – and vows to do more.
A national apology was issued today by the industry body representing England's nine companies, Water UK, which said water and sewage companies have "not acted quickly enough on sewage spills."
Chair Ruth Kelly said: "The message from the water and sewage industry today is clear: we are sorry.
"More should have been done to address the issue of spillages sooner and the public is right to be upset about the current quality of our rivers and beaches.
"We have listened and have an unprecedented plan to start to put it right. This problem cannot be fixed overnight, but we are determined to do everything we can to transform our rivers and seas in the way we all want to see."
Water UK has set out an industry plan with three commitments to improve the situation, under the headings "accelerating progress", "more transparency to improve accountability" and "supporting new bathing rivers".
Anglian Water took to social media on Thursday morning to say: "We fully support WUK's apology on behalf of the wider industry. We know we all need to act faster to address storm overflows.
"To our customers, we're sorry. We share your aspirations that our rivers should be beautiful places, rich in nature, that can be enjoyed, and we are determined to play our role in making that a reality."
Water UK says that £10 billion is ready to be invested in a new National Overflows Plan, which would see the biggest sewer modernisation since the Victorian era.
In addition to this, a new national environmental hub with information on all 15,000 overflows in the country will be created to increase transparency and allow the public to hold water companies to account.
For more information on this action plan, visit the Water UK website.
---
MyLocal Lincolnshire is the new home of The Lincolnite. Download the app now.