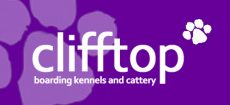 Description
OVERVIEW
To assist in managerial duties (for both a boarding & rescue kennels) working along side the kennel manager and covering the managers role in their absence.
To assist with the care of animals within the boarding and rescue environment.
To provide a high level of customer service to all visitors, customers and contract staff.
To transport and handle dogs; included in this role is the need to work part of the working week on-call (approximately 2 x 24hour periods a week) to facilitate collecting & transporting dogs.
QUALIFICATION & EXPERIENCE
Animal related qualifications and experience is desirable.
Managerial and customer service qualifications and experience is desirable.
Full & clean driving licence required.
Applicants need to be 21 years +
KEY DUTIES
Ensuring first class customer service is delivered to customers and clients.
Assist with managing a team of kennel assistants to provide high quality holiday experiences for all animals boarding.
Liaising with local councils, police forces, vets and other rescue centres to facilitate the care of, reuniting or rehoming of stray or abandoned dogs.
Assist with contract management.
Carry out dog handler and transportation duties.
Implementation and maintenance of, processes for animal care and kennel cleaning.
Oversee the health and safety of staff, customers and volunteers.
Advertising and marketing of all areas of the business including oversight of social media.
Staff training and recruitment.
Exercising and caring for the animals on site, along side cleaning duties.
The employer may require you to carry out other reasonable duties as required.
HOURS OF WORK
Actual working hours will be related to the running of the kennels and its public opening hours. These hours will be agreed by your manager and may be subject to change.
There will be a requirement to work on bank holidays and be available to work other occasional days outside of your regular working pattern (for covering holidays/sickness/absence etc).