Employer Torksey Caravans
Location Lincoln
Industry Touring Caravans
Contract Full Time
Job Type Permanent
Salary £21,000
Deadline 30/09/2021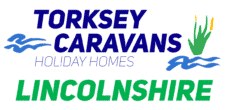 Description
We're currently looking to employ a caravan technician to work in our busy family run caravan workshop Mon-Fri from 8:00 am to 4:30 pm.
The main role the technician will be required to do is to prepare sold caravans to ensure they are in good working condition and of high quality. For this reason, we're looking for someone with a keen eye for detail who takes pride in their work and can maintain these high standards.
Other responsibilities the chosen technician will be required to do is servicing caravans, install motor movers, make repairs and fit various caravan accessories.
Previous experience is not required but is beneficial, comprehensive training will be provided if needed.
If you believe you meet the above requirements please apply for this job and we will look forward to working with you if chosen.